Digital trends for 2018
Doctor Digital, last year you predicted what would happen in 2017, care to have a crack at trends for 2018?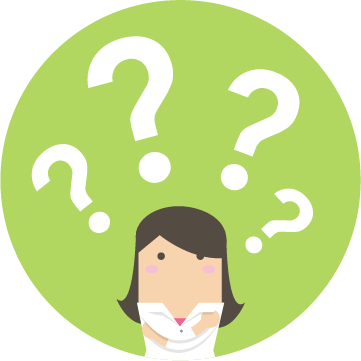 Doctor Digital Says:
Another year rolls around, and the digital and social media landscape continues to change. While many small businesses are feeling a little buffeted by the crashing tides of disruption and version releases, the reality for all of us is that updates and algorithm backflips are the new normal. While Automation continues to be a theme in managing and organising your digital tools, this isn't a set and forget moment, rather it is about tightly managing your time – so you can adopt these new trends for 2018!

Payments are going to continue to be a big thing in 2018. From seamless cashless transfers once the national New Payments Platform is live to the rise of crypto-currencies, making payments safe, mobile, fast and easy for your customers will be front and centre. If you are a business that makes a transaction (yes, that is all business) take stock of your current processes and think about the user perspective and what will improve that for your customers.
Social engagement continues as the nervous system of your business brand and marketing conversation. That may make you nervous, but there is a definite swing of the algorithm in gorilla platforms like Facebook back from aggressive advertising and manipulation of organic views to a more conversational 'friends and family' approach. You will need to tweak your own approach and demographics once this is implemented, but given Facebook changes so frequently, you should be limbered up and ready to re-learn.
Speaking of learning, Machine Learning has already started making an impact on the business world, and small businesses in particular will begin understanding the benefits that the technology can have in terms of processing feedback and researching customers.
Machine learning-based services will provide the ability to turn data into information, and information into actionable intelligence that underpins predictive analytics to operate faster, smarter and more competitively.
As foreshadowed by Facebook's about face on their aggressive push of advertising and monetization in 2017, consumer pushback across sectors is all about Personalization. Aside from wanting to feel the love in social feeds, voice and face are going to be dominant in the transaction equation, with more of both integrated into digital customer service, and a nostalgic return to bricks and mortar experiences.
While they hardly seem new or trendy anymore Cloud based services will continue to evolve and be the normal way to do business. Everything under the sun will be Subscription based from Netflix to fitness apps. Smaller businesses will start to see the value offered by real-time Collaboration tools used by larger firms and corporates such as Slack and Google Hangouts for greater connectivity anytime anywhere, making our ties to physical spaces for work and play looser than ever before.
2018 is going to be another fascinating year for business, and the good news is that digital tools are easier than ever to adopt thanks to actual care and time being put into the user experience/user interface (UX/UI). All of the predictions above will be covered in more detail through the blog, factsheets, workshops and events of the Digital Ready program.