Facebook Ads
Doctor Digital, can you tell me what I need to know about Facebook ads?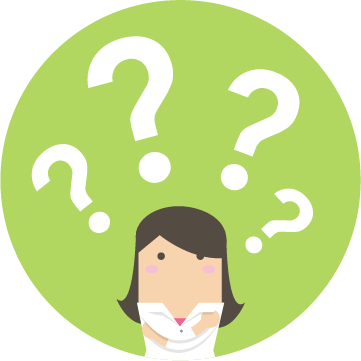 Doctor Digital Says:
Facebook changes their ad algorithms regularly so it's always good to check in and see how to best improve your Facebook spend. Of course it would be rude of me as a digital doctor to not start out with the caveat that all Facebook advertising needs to be done with the awareness that your main aim as a business is to get people off Facebook and onto your webpage where they can make a transaction. Unless of course you are doing all your transactions on Facebook, but imagining you aren't keep that front of mind in this discussion.
You are using Facebook to convert people from fans to sales, or from strangers with no brand awareness to fans and then customers. That is the primary and only goal. To do that successfully you have to understand the metrics of who actually sees what you put out there and then acts. Vast amounts of impressions are worthless if they don't lead to a sale so don't get pulled in by big numbers unless they are leading to actual measurable sales
There are four main types of Facebook ads you can use: Sponsored Story (on mobile or desktop); Sidebar Ad (desktop); Mobile App Ad; and Video Ads. Each of these has their benefits and drawbacks, but ultimately it comes down to knowing where your customers are mainly seeing your ads, ie. on what kind of devices and when, and being deeply across your demographics to inform the decisions you are making about your Facebook spend.
There are three main parameters involved in a Facebook ad – the image, the headline and the body. The image has the largest impact followed by the headline and then the body. Around 80% of the impact of a Facebook ad is determined by the image, so be sure to do some research and find images for your ads that really pop. Check out this blog post for tips on what works for Facebook ads images. [link to blogs post on FB ad images]  Given previous comments about conversion, lets assume that you are looking for sales rather than page likes, if so, then you are going to want to create ads that convert. There is a formula for this, and it includes four key ingredients.
1.    Have a clear 'Call to Action' (CTA) in every ad: Your CTA cannot be ambiguous. Sweet, sparkly, soft talk won't cut it, you need to tell people exactly what to do. Use phrases like 'sign up now'; 'click here now'; 'receive your free bonus now'; and 'buy now' to ensure that you are guiding your customers to definitive action.
2.    Short, Sharp, Clear: Like your CTA, the copy in your ad has to explicitly describe how you are solving the problem for your customer whatever it is. You have to be able to describe that in such a compelling way that when combined with the CTA, there is a graphic need for your product or service. Be direct in your copy and let people know exactly your value proposition.
3.    Ads with Benefits: Part of the value proposition is articulating the benefits. So the progression for each ad is identifying and then solving the problem with a CTA, articulating the benefits, and then reiterating the CTA. Remember these are small ads, so you have limited opportunity to do all of this, every word counts.
4.    Hit the bullseye: If you don't accurately target your Facebook ads, the money in your budget will evaporate without reaching the people who are going to be your converted sales. Make sure for every ad you target your demographic and be very specific. Be clear on your area – where are your targets, and not just which country, but which state and region, age and gender, this is critical – who is the purchasing decision maker. Tinker with interests but keep it specific, better to target fewer with a higher chance of them taking the CTA challenge.
Facebook itself wants you to spend big with them and have helpfully put out the following checklist to ensure that you fully in the know when it comes time to conquer their ads:
My Page's profile photo is recognizable in 32×32 size

My most important text is captured in the first 90 characters of my ad

My video or photo thumbnail is eye-catching and clear. People will be able to recognise it right away

The content in my ad is relevant and synonymous to the brand I'm promoting

The message in the body of my ad is memorable

People will be inspired to tell their friends about the content in my ad

People feel rewarded after seeing my ad

I'm targeting the right people who I want to see my ad or sponsored story

Some people may or may not know about my brand, so it's important that I create my ad accordingly

With "sponsored stories" my latest post will be turned into an ad or sponsored stories