Facebook changes in 2018
Hey DD, i'm hearing about a tsunami of changes from Facebook, what do I need to know (and what don't I need to worry about, little overwhelmed right now m'kay!)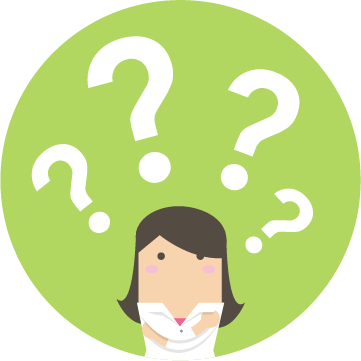 Doctor Digital Says:
Facebook has had a tough year, and taken a few smacks to their brand and reputation. To get on the front foot, and react to some changes in other platforms that impact them, Facebook have released a slew of new and changed options for advertisers, marketers and business peeps who use the platform.
Some of this has been driven by the chinks that are starting to appear in the royal blue armour - people don't want to have their data exploited, and have a high level of fatigue with the drama of the platform. Over 42 percent of users have taken a 'break' from Facebook this year, with many deleting it entirely from their mobile devices. The gorilla isn't near to being toppled yet, but it's definitely been given a wobble.
So, what should you do? No need to panic, if Facebook is where your customers are, that's also where you need to be. As always, the silver lining with any change is it gives you the opportunity to revisit your strategy and check in with the people at the other end of the post. It might be worth communicating with your clients and asking what social channels they most want to hear from you on, and ensuring that your digital marketing strategy is kicking its KPI's.
Here is a brain overload friendly summary of what you need to know about the recent changes to Facebook and the impacts it might have on your accounts:
Creator Studio
This function brings all your pages together in one place, where you can do the full suites of edits, posting and metric analysis, you can find this under Business Manager.
Facebook Watch
Facebook Watch launched a year ago in the US, and it compiles videos from Pages and creators that you follow into one place for users. Users will be notified if the Pages and creators they follow have new content available in the Watch tab, encouraging them to head over and view it. This continues to preference video content as king and it's a good reminder to step up your video game if you haven't already.
Pixel for Groups
Facebook groups with over 250 members can now get a pixel that allows admins to track metrics and performance data of the group, including user growth, in group activity and engagement with websites, increasing the capacity for deep analysis of the impacts of the group on business conversions.
Instant Experiences
These used to be called Canvas Ads, and were largely ignored by users, so have had a little refresh and are now full screen mobile interactive experiences. The new features are fully customisable lead generating tools and include:
Instant Forms, allowing users to fill out a quick form to learn more about your business as a lead generating play.
Instant Storefront, which allows businesses to display products in a grid-format, making them easy to view and purchase.
Instant Lookbook, which makes it easier for businesses to show how to use their products.
Instant Customer Acquisition, which prioritises driving specific actions by featuring clear CTAs and showcasing different offerings.
Instant Storytelling, which focuses on using images and videos to tell your brand's story.
Tracking Events
Facebook is rolling out some new standard categories for its tracking pixel that advertisers and businesses can add to their tracking code, all designed to make business engagement and metrics clearer and simpler. These new standard events are:
Contact
Customize Product
Donate
Find Location
Start Trial
Submit Application
Schedule
Subscribe
Stories Ads
You might have used these on Instagram, and now they are flowing across into Facebook. Like Tracking Events, these have been announced with no firm dates as when they are going to hit AU business pages, but keep your eye on the skies as it won't be too long.
Facebook Snooze
In all of the brand scandal this year, Facebook recognised that all users want to get back to the early days before fake news where your feed was full of family, friends and memes of kittens that looked like Hitler. Facebook is serious about ensuring that users are only seeing content that they really want to see, so much so that they're now letting them opt out of specific topics through keyword elimination. As long as your feeds don't have the words 'copy and paste' or 'trending now' in them, you should be right, but further reminder that you want to keep your voice authentic and true to your brand and no one will snooze you.
That's All Folks...for now.
Facebook, you have to hand it to them, they are responsive when the tribe speaks, even if it is due to unprecedented levels of outrage and mass exodus of users. Undoubtedly there will be more tweaking and featureville announcements, but for now, you're up to date!