How do I convince customers my online sales are safe?
Dear Doctor Digital, I want to sell goods from my website, but how can I assure my customers that their transaction is safe with me?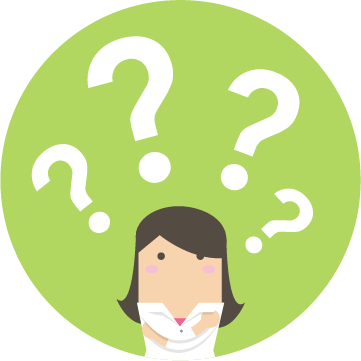 Doctor Digital Says:
Despite how readily we all hand over information to the web and expect it to be safe, there are still a significant number of customers that are wary of online transactions. If your business runs an e-commerce portal, you need to ensure that your website gives your potential customers confidence that they can buy with safety, and that the reality of your website is that it is safe from any nasty business like phishing scams, malware—or even just plain poor customer service. You don't have to worry about the security of your checkout if you're using a hosted solution—but how can you get someone to trust the face of your website so that they continue to the point of purchasing?

Maybe not surprisingly, design plays a large part in how the trustworthiness of your website is perceived. For lovers of the Doctor Digital blog, you will have read the regular posts made on making sure your website is updated, UX tips and sundry other comments on how to get maximum engagement. Brand engagement = trust as a relationship is being developed with your customers that results from your displaying your values in action. Despite appearances not always being a true indicator of trust when it comes to websites and your business, appearance is key.
With that in mind, here are nine awesome tips on how to design for trust:
1.    Avoid ALL CAPS PARAGRAPHS – this is the web equivalent of a person shouting at you to come and get some crazy bargains. NO ONE LIKES THIS APPROACH.
2.    Ensure your website doesn't have any poor grammar – Poor grammar can make some folks angry. Not just angry, but suspicious. It is an unspoken rule that when you are asking someone to take you business seriously, that you have done them the courtesy of having a 100% grammar proofed website. While most of us don't have that skill in real life, we expect it from the internet and it erodes our confidence when we don't see it.

3.    Don't use tacky stock images – this has been covered in many of my previous blogs regarding web design, but it is important so it is always worth another mention! Be authentic and use your own images.  If you show an image of your staff – don't use random people to portray them – use your real staff! Your customers are smart and will sniff a template with a possible scam sitting behind it.
4.    Keep the layout of your website simple – good user experience is the pathway to conversions, so whatever it is that is your call to action, make it as few clicks as possible to getting to transaction. Don't bury the lead or hide the good bits, make the information customers need easy to access and the cart as user friendly as possible.
5.    Make sure your website is up to date – old posts, bad design, poor forms, obviously unloved content is a massive turn off to customers, and all lead to the suspicion that throwing money into this well will not result in wishes of products arriving as ordered coming true.
6.    Use secure badges – A simple solution but that little lock at the top left of your website link does wonders in really making people feel secure. Boost those good feels with badges to show you are using a secure server too.
7.    Clear contact details – there is nothing more frustrating than trying to contact a business and not being able to. If you're a trusting business, then why make it difficult for your visitors and customers to contact you? By setting up a simple contact form on your website, you're doing yourself wonders. Even better is if you are an established business and have the ability to provide your visitors with an address they can reach you at, and of course an actual phone number linked to a real person, well that's the gold right there.
8.    Get Social – being active all over the web is a great place to show you a legit business. Real photos, real blogs, real you, real brand, having an active suite of social media channels that reinforce your validity is genius for trust, but also will exponentially increase your brand awareness and sales.