The New Payments Platform (NPP) - what you need to know!
Doc, I read recently there was going to be a big upheaval in online payments, what do you know about these changes?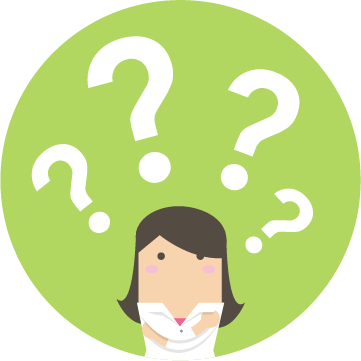 Doctor Digital Says:
There is a change coming to the banking system in Australia, and some would argue not a decade too soon. The New Payments Platform (NPP) has launched after a few months of intrigue on 14th February 2018. NPP Australia Limited was formed in December 2014, so it has been a few years coming. So what's the NPP all about, and how will it impact me and my business?
The NPP is an advanced payments infrastructure that has been built by the Australian banking industry that enables cash to be transferred instantly between accounts at different financial institutions. The NPP is being heralded as a world-class platform for payments enabling real-time clearing and settlement for simple or complex payment solutions, between two people or between many. No more of those mysterious delays when you transfer money.
There are four key benefits for business from the NPP:
1.     Make payments in real time, with access to funds almost immediately.
2.     Make and receive payments outside normal banking hours.
3.     Send information such as invoices with payments.
4.     Use a PayID such as a phone number, email address or an organisational name to make a payment.
This type of service has been available in the US for a while, and aside from speed of transfer, also enables detailed information about the transaction to be sent using the payment network and embedded with the payment rather than in a separate document. For those who want a big side order of safety with their electronic transfers, the NPP uses ISO 20022, ensuring a global standard of data transfer commonly used by other banks and financial institutions.
The platform is being collaboratively developed by NPP Australia Ltd and the banking industry and is currently being supported by 13 financial institutions. As it rolls out, a large number of additional financial institutions will also connect to the infrastructure through one of the initial participants. Some of the key players who are on board are RBA, Australian Settlements Limited, and some of the Big Banks such as CBA, ANZ, NAB, Westpac, Citigroup, Macquarie etc.
Where the current EFT and BPAY payments take anywhere between 1-3 days, once the NPP is live, all such payments will be real-time or near real-time. Impacts on businesses will be the elimination of using VISA, Amex and MasterCard Network in many cases and in doing so, removing costly transaction fees from anywhere between 0.4% to 3% for the merchants. This will open up a huge opportunity in the retail sector enabling much greater competition on a more level playing field.
The first product delivered via the New Payments Platform will be Osko by BPAY and is the first to utilize the new PayID system. PayID does away with the complexity of remembering your BSB and account details, and relies instead on easy-to-remember addresses such as a mobile phone number or email address, with fast availability of cleared funds, transaction information and confidence in delivery. This is a major selling point of PayID and the NPP, as this method drastically eliminates mistakes, and means you can always see who you are about to release money to, minimizing fraud.
Once banks begin using the service they will contact clients to get them to register to use PayID. The NPP will no doubt kick off with a bang once its actual launch date is confirmed. Until then, for more information check out their website here and get more info about PayID here.