While vaccination and social distancing remains the key advice from Government for people to help stop the spread of COVID-19, retailers and other service providers are using new ways of getting their products into the hands of the people that need them.
One of these ways is called 'click and collect'. Click and collect is where you use a credit card or Paypal account to purchase and pay for goods online, and can then go to that business and collect them at a time that suits you.
Most businesses offering click and collect have clearly marked areas where you come to get your goods. While this used to be in the store or as a drive through, it is now more likely to be where you can have a contactless pickup without being close to other people. Click and collect is perfect for supporting your local businesses, especially restaurants and cafes and retail that have been so hard hit by the necessary border closures to protect vulnerable Tasmanian's from the spread of COVID-19.
Larger stores like Officeworks, Harvey Norman and Dan Murphy's have been operating click and collect services for a while, and you have the option to select click and collect when you are checking out. These services are free, which gives you both convenience and saves you money. Here is how Officeworks displays their click and collect online.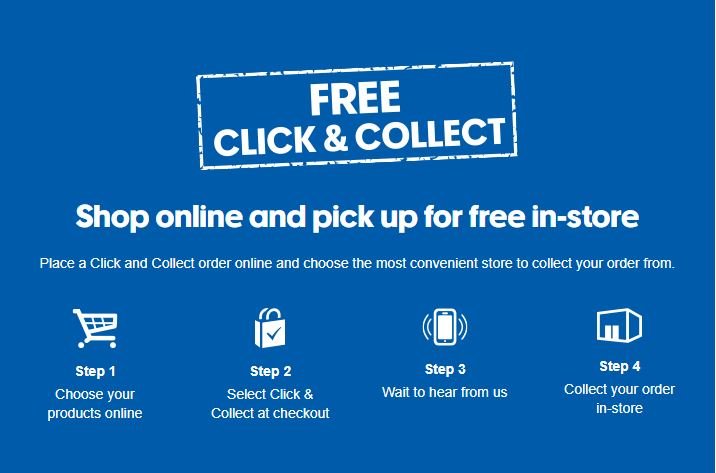 Many smaller businesses that are moving to a pick-up model are advising customers what is available using Facebook or their websites, so check there first to see how they are getting their goods to their customers. (Not using Facebook yet? Here's our Daily Life guide on how to join and why!)
Tasmania hasn't had a significant breakout of COVID-19 since March 2020, however the experience of other States has shown that it is likely when borders fully re-open that we will get cases here. Having a range of options to get supplies from your favourite Tasmanian supplier means that whatever the virus is up to, you are ready to shop local and support our amazing small business community.