What is Instagram?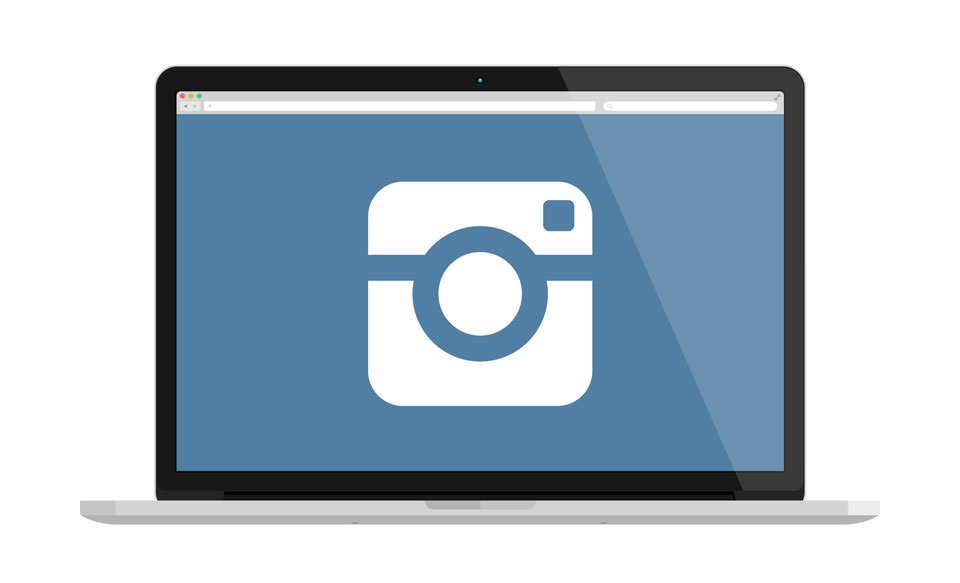 Instagram is a free social media smartphone app used to capture, edit and share photos and videos. It's a simple way to record your moments, whether they are everyday events, or travel, sport, family and social experiences. It's easy to use and its built-in editing tools encourage creativity and expression.
Instagram enables its users to see the world through somebody else's eyes. Every time you open the Instagram app, the feed will display new photos and videos from people around the globe. Your customers can follow the people they know personally, as well as inspirational Instagrammers, photographers, athletes, celebrities and brands.
Instagram has over 300 million users, with an increase of 200 million users between mid-2012 and late 2014. It's growing rapidly and has recently surpassed Twitter for number of active users in Australia. Instagram is also popular worldwide, with over 70% of active users living outside of the US. Instagram users are prolific too, with over 30 billion photos shared to date, with sharing occurring at a rate of 70 million new posts per day.
Instagram is smartphone-centric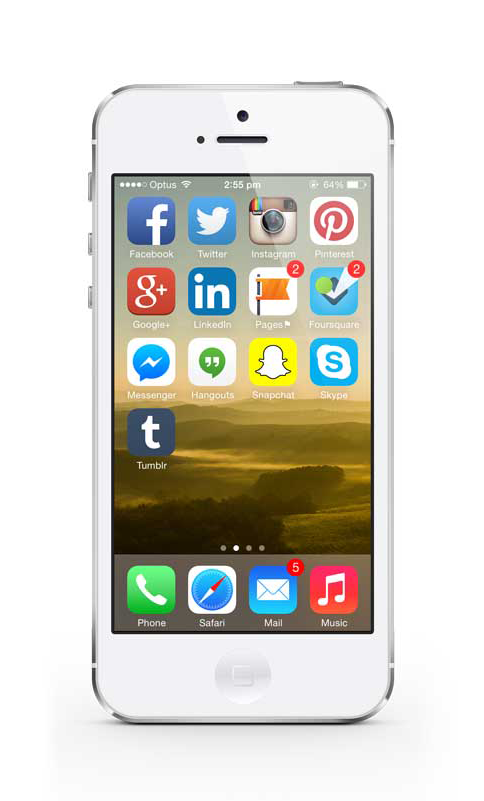 Instagram is a mobile-centric social network and is distributed through the Apple App Store, Google Play, and Windows Phone Store. Support for the app is available for iPhone, iPad, iPod Touch, and Android handsets, while third-party Instagram apps are available for Blackberry 10 and Nokia-Symbian devices.
Instagram users can capture photographs and videos within the app or can upload photos that they've already stored on their phone's camera roll. Most Instagram users browse other people's photos on their phone as well. While there's a basic web client for Instagram that enables you to browse photos, the mobile phone apps are more commonly used.
What types of businesses work best on Instagram?
If your product is visual, then Instagram can greatly benefit your business. It's a fantastic way to build a direct relationship with customers and to communicate with them in an immediate and visual way. Because of the visual nature of Instagram, it's important to focus less on direct sales and promotions, and instead work on building an engaged following by posting photos that are interesting, touching, humorous, beautiful or striking.
You should aim to use Instagram to give your customers insight into the personality behind your brand. Wherever your business lends itself to great visuals, you should take advantage of that on Instagram. If you're a fashion or clothing retailer, you can use Instagram to share photos of your products being worn in a glamorous setting. If you're a restaurant, you can post photos of the dishes you serve, or behind the scenes photos from the kitchen. If you're a winemaker, then you can use Instagram to take photos of small moments on the vineyard, such as a photo of a spider's web in the vines or a candid snap of the vineyard dog playing on a foggy morning. Even writers are using Instagram to show their books being read by celebrities and influencers for a boost in sales and credibility.
Your Instagram stream should be more than just product photography; it should tell your brand story and give your customers a glimpse of the values that underpin your business in a dynamic and lived way.
Setting up your account
Setting up an Instagram account is an easy process. Generally people use their Facebook login, but if you are setting up an account for a business you may prefer to keep it separate. If you are concerned that you will be logging in and out of your personal and business accounts, there are apps that will help you manage multiple Instagram accounts. A quick search for "multiple Instagram accounts" on Google, or your phone's app store, will give you a lot of options to choose from.

Using the Instagram mobile app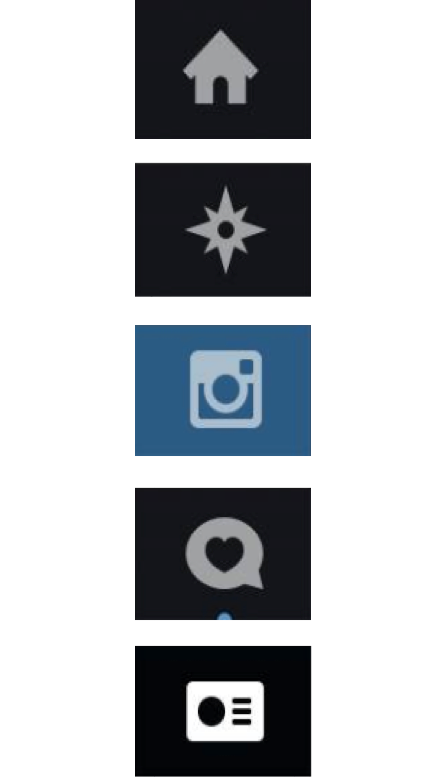 Instagram is simple to use and has 5 main functions:
News feed: Images from accounts you follow appear, very similar to a Facebook feed.
Explore: This is where you search for people or businesses and topics using #hashtags. Find people to follow all over the world based on the accounts and photos they already love.
Capture: Either upload or take photos or videos.
Notifications: Lets you know who has followed you and liked or commented on your pictures.
Profile: See lists of your followers, who you are following and your previous posts.
Sharing great Instagram photos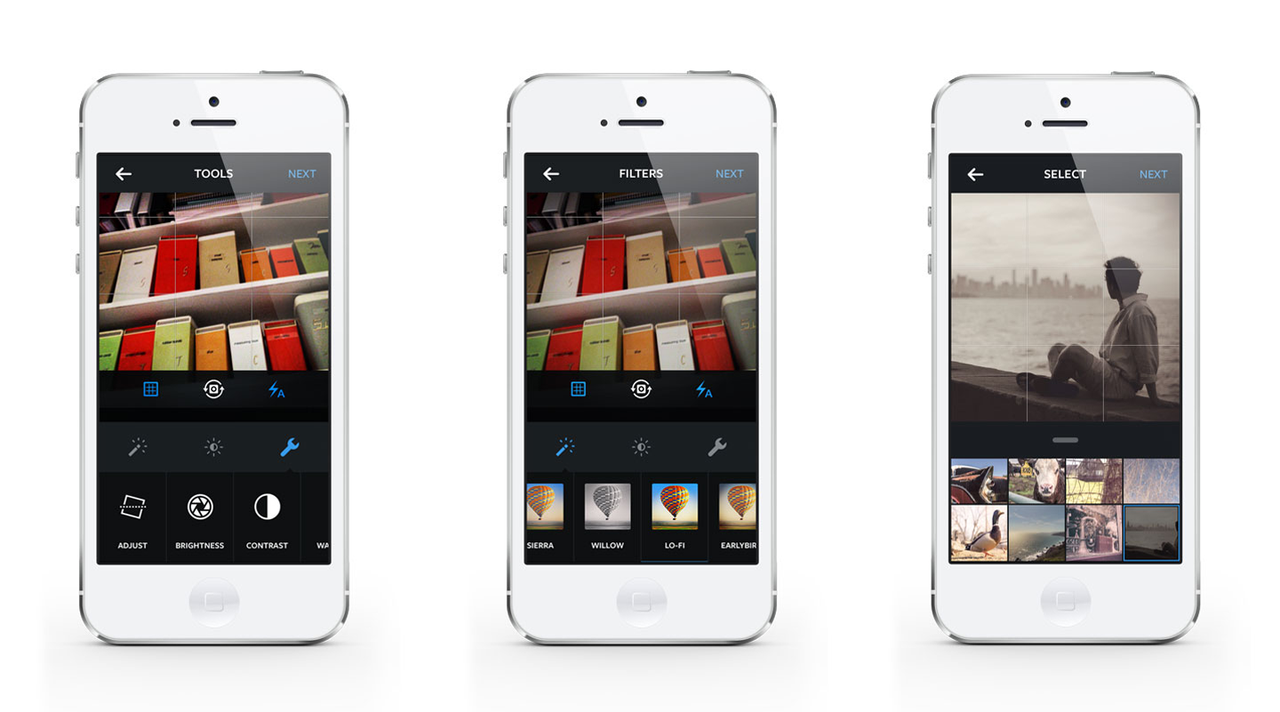 Not all your photos need to be to a professional standard. Your followers will enjoy smartphone pictures edited with Instagram filters. Your stream should deliver value in visual content that followers aren't able to get anywhere else.
Using filters and editing tools
Photos and videos can be edited free, with 25 custom-designed filters, including:
1977: The increased exposure with a red tint gives the photograph a rosy, brighter, faded look.
Earlybird: Gives photographs an older look with a sepia tint and warm temperature.
Rise: Adds a glow to the image, with softer lighting of the subject.
Aden: gives a blue/green natural look.
Photos can also be improved with 10 advanced creative tools to change brightness, contrast and saturation as well as shadows, highlights and perspective. You can also adjust your image or video with additional tools, which include: lux (high dynamic range), filters, cropping, blur, brightness, straighten, frames, enhancements and by tagging people using the Instagram username.
When you're using Instagram, your goal shouldn't be to create perfect images, but interesting ones. While you can certainly go too far with filters and the editing tools, as a general rule, even a mediocre photo with a filter applied will gain some traction if the subject of the photo is interesting.
Ultimately, it's more important what the photograph is of, than what filter or editing tools you use. If you focus on finding interesting photo ideas, you'll find that you get better at using the editing tools naturally over time.
You should also give some thought to whether you can establish a visual language or dominant aesthetic for your entire Instagram account. Some businesses standardise on using one or two similar filters for all of their photos and trying to include recurring splashes of on-brand colouring where they can. This lends a sense of cohesion to all of your Instagram posts. In an ideal scenario, one of your followers should be able to recognise one of your posts from the image alone, without even needing to see your username.
Popular subjects and styles
When you've been using Instagram for a while, you'll notice that certain kinds of posts tend to do better than others on average. Here are a few rough rules of thumb for photographs that tend to do well on Instagram.
Successful styles
Instagram posts tend to do better if they align with styles that fit into the overall aesthetic of Instagram as a whole, which takes a lot of inspiration from old Polaroid photographs. Try to create images that can be described as bright, colourful, saturated, warm or cool. Photos that utilise high dynamic range tend to do well, as the increased contrast can make detail more readable on small mobile screens. Remember that most people will view your photographs on phone screens, so small details (such as text or faces in a large crowd) will often be lost. Try to have a single focal point or subject for your photos if you can.
Successful subjects
Instagram users love photos that have dominant blue or orange tones, such as photos of the sunrise, or photos of the horizon with a clear blue sky. Photos of animals are often popular, as are photos that include interesting points of contrast (a blue sky in the background and a red tractor in the foreground, for example). Photos of people can be successful as well, particularly if the photo tells a story or hints at something that's outside of the frame. Photos from behind the scenes can give people a glimpse at a side of your business that they wouldn't normally see. When it's done well, this can be a powerful way to build brand loyalty. Photos that give a close up of food, drinks and fresh ingredients are a cult subject and get strong traction with the foodie community, and work for your businesses if you are at either end of the food or health supply chain. Instagram is a strong vector for capturing the simplicity and elegance of a product in a powerful and visual way that motivates followers to see what is possible with your business. 
Common missteps
There are a number of easy mistakes to make on Instagram as well. Common missteps include the following:
Too dark: If an image is too dark, the detail will be impossible to make out on a mobile phone screen. As a general rule, really dark images don't work terribly well on Instagram (though black and white filters can be used effectively).
Over-editing: While it's pretty normal for Instagram users to apply a filter or use some editing tools on their photos before posting them, you can definitely overdo it. Be wary of over-editing photos. As a general rule, you'll want to stick to just using a filter and maybe one editing tool to adjust things slightly.
Portraits, product shots and stock photos: While photos of people and products can do just fine on Instagram, it's important to make sure that they don't appear like stock images, standard product shots, or school portrait photos. Photos that feel like stock appear to be inauthentic and tend to undermine rather than build your brand.
Too artsy or minimalist: While Instagram tends to focus on aesthetics, photos that are too artsy or minimialist don't tend to do particularly well. Being creative is great, but try not to stray all the way into avant-garde territory.
Making the most of Instagram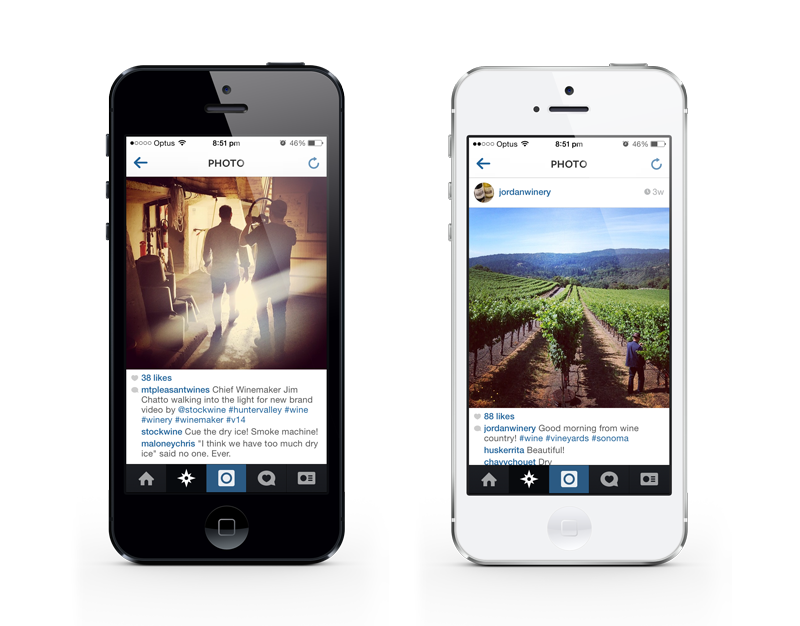 Share your Instagram content to other platforms
Photos and videos on Instagram can also be shared immediately to some of your other social media accounts such as: Facebook, Twitter, Tumblr, Flickr and Foursquare. Instagram integrates particularly well with Facebook, so consider experimenting with that first. Image use on Twitter is very common now from its origins as a text driven service, and Instagram also posts directly to Twitter from in app, enabling multiple hits for your social media channels from one post.
Create a content calendar
Creating a posting schedule – otherwise known as a content calendar – is useful as a way to avoid over-saturating your audience. It is also a great idea to post when your audience is more likely to be watching. It will take time to figure this out, but if you pay attention to when you're getting the most engagement (greatest number of likes and comments), then that will give you a clue as to when your audience are paying attention.
Experiment with geotagging your posts
Photos can be geotagged with longitude and latitude coordinates, or the name of a location. Every year, Instagram release their Top 10 Instagram geotagged locations in the world, in pictures. Some businesses even create geotags that aren't related to a location, but actually feature a call to action such as 'check out our website for' or 'tag a friend'.
Encourage your followers to share relevant content
Make use of user-generated content by involving your followers. Ask them for images related to your brand, so that they add to your campaign. Instagram comes into its own with follower engagement, and the authentic experience of third parties working to showcase you brand is a powerful endorsement. Utilising the following of Instagram influencers is also a common way to have a social media leader take your brand to the next level. Influencers are increasingly being used on Instagram to showcase brands, products and regions and can play a strategic role in boosting your following and brand identity. 
Don't be afraid to experiment
Be creative and experiment with images featuring your products. Straight product shots (such as a pair of shoes on a white background) don't tend to get a lot of engagement on Instagram. Instead, think about how you can make your products more interesting, perhaps by putting them in a more unusual setting (the same pair of shoes on a beach) or focusing on the product being used (someone going running in the shoes). Find and refine your unique style and keep some consistency in what you post. Know your brands key values and represent them in your galleries, don't end up with a mixed bag of pictures that speak to no one and don't engender a loyal following waiting for your next post.
Reply to questions and comments
When you reply to your followers' comments they will love it, and it adds that personal touch. Check regularly so you can respond and reply. Follow people back, and then try to connect with them on other social sites.
Include your staff in your social strategy
Platforms like Instagram provide an opportunity to humanise your business; one of the best ways to do that is to use them to provide a little more insight into who your team are and what makes them tick. Humanise your business by posting pictures of your staff doing interesting things (either inside or outside of work). If it's walking their dog, fly-fishing or racing a motorbike, you never know what may cause a connection with your business. 
Post regularly
As is the case with any social media site, consistency is key. Try to work to a schedule and stick to it. By posting consistently you will more readily build your following and will also increase the level of engagement and brand familiarity with your existing followers. Try for one photo a day, it sounds like a lot when you are just starting, but don't forget you can stockpile images, and once you start looking for the 'instashot' in your daily life, you will see them everywhere.
Using hashtags effectively
Hashtags are short links preceded by the hash sign (#). For example, #discovertasmania is a commonly used hashtag in the tourism industry in Tasmania, which denotes that a piece of content (such as a photo on Instagram) is related to tourism in Tasmania. The hash sign turns any word or group of words that directly follow it into a searchable link. This allows you to organise content and track discussion topics based on those keywords. So, if you wanted to post about the AFL Grand Final, you would include #AFLGrandFinal as the caption with your photo or video. Click on a hashtag to see a page that shows all photos and videos people have uploaded with that hashtag.
Especially when using Instagram for your business, it's imperative that you have a well formulated hashtag strategy. You may have taken the time to craft a viable Instagram strategy – deciding what your goals are, how often you're going to post, and what you're going to post. But if you aren't properly using hashtags to support your strategy, it's going to take you a much longer time to reach your goals.

Create unique hashtags for your brand or business. These should be something that represents what you do or defines you uniquely. You may already be using your unique hashtags on Twitter or other sites. Use them on Instagram too for consistency. Each industry has some variety of hashtags associated with it. From product based businesses to service based businesses, existing hashtags are out there. Find them, know them, use them. 
On your mobile device, create a notepad note with your favourite/preferred hashtags. You can even create multiple lists if you have multiple types of content you share on Instagram. Set the list with your core hashtags and simply copy and paste it into your Instagram post caption to save you having to type them in each time. It'll also make sure you don't leave any out. 5 - 10 hastags is enough, you can use up to 30, but hashtags quickly lose their potency when overused.
Use hashtags to get your content seen by a wider audience, not just the people that follow you. Add popular hashtags to your images and posts in order to grow your audience. That way, when someone is searching using a hashtag, they will find your posts. If they like what you are doing, they will like the photo or post. If they really like what you are doing then they will follow you. If they love it they may 'regram' it, which is reposting a photo with a third party app.

Write interesting captions
Captions should be short, personal and appealing. Instagram will date your post, but it's a good idea to caption where you are and what the image is, and of course add any relevant hashtags. Find a consistent voice by giving yourself some parameters. 
Many caption writers employ one of a handful of gimmicks, such as always adding a timestamp or posting fitting song lyrics. You can also give yourself more general guidelines. For example, pick a length: do you want to be a storyteller who writes a paragraph or more or do you favor a minimalist approach with just a few words?
Social media rewards cleverness in business and personal posts, so don't hold back with a witty pun or a play on words, its likely to get a conversation started and a whole lotta likes and shares along the way.
Instagram advertising option
Instagram launched advertising in Australia in September 2015. Leveraging the existing Facebook advertising platform all businesses will be able to access a range of Instagram ads through the Power Editor. Three kinds of ads are supported: 
1. Image Ads – your basic image ad enhanced with a call to action button and promoted to audiences currently available through the Power Editor including custom audiences. 
2. Video Ads – the now longer 30 second video ads will be available in landscape format.
3. Carousel Ads – allowing multiple images in carousel format, these are similar to the carousel ads which have been so effective through the Facebook platform over the last year. Carousel ads give brands more flexibility in telling their stories by allowing people who view their ads to swipe left to see additional images and link to a website of the brand's choice.
The Instagram advertising platform supports four types of campaign objectives, with two relevant to the type of advertising most business will be looking for:
1. Website clicks – driving people from Instagram directly to websites from posts. Previously a user would need to go via the bio link, be redirected the home page and the navigate to the page of interest. Now a post will be able to have a Call To Action button linking straight to the relevant page.
2. Video Views – similar to the current video view campaigns available through Facebook.
Businesses can buy and measure ads across both Instagram and Facebook together so that advertisers can run targeted campaigns on both platforms at the same time with ease. You need a Facebook page to run an ad on Instagram, and there are two options for creating it - Power Editor and Ad Creation and operates the same way as creating ads on Facebook

Instagram Stories
Instagram stories are a lookalike to Snapchat's Stories, but with some variation in features and functions. The 'Stories' feature differentiates significantly from Instagram's usual image sharing in that stories only last for 24 hours, giving users the chance to build a snapshot of their day, and annotate it with drawings, notes, thought bubbles and stickers like Snapchat. Instagram Stories appear in a bar at the top of your feed — and all Instagram accounts will be able to share stories, from your best friends to your favourite popular accounts. When there's something new to see, their profile photo will have a colourful ring around it.
To view someone's story, you simply need to tap on their profile photo, and their story will appear full-screen, showing you all of the content they've posted in the last 24hrs, the content will play in chronological order from oldest to newest. Once you're viewing a story, you can tap to go back and forward or swipe to jump to another person's story. Unlike regular posts, there are no likes or public comments. Stories are easy to create and also use filters, plus there are demographics available so you can track how your Stories are performing. As Instagram posts are declining more holistically in frequency, Stories are seen as a way to collage more content without overwhelming your fans.
So how will Stories be useful for your business? The overall benefits of using Instagram for business as listed on this factsheet remain a constant. There are a couple of new business benefits from the snappy world of stories, however, to consider. Instagram recently add a new algorithm to filter its feed and show users the posts it determines they'll be most interested in at the top of their feed. No surprises that with Facebook as the parent company lucrative advertising revenue is being prioritised. 
Stories can potentially provide a way for brands to stay top-of-mind on the platform even if their content isn't always at the top of the feed thanks to the whim of the algorithm. Experimentation with stories, and being a stand-out early adopter, could help your brand to get its followers paying more attention to the posts within your feeds and boost engagement across the platform.
Takeovers have also become a big thing for brands on Snapchat and this is now possible with Stories. If you're not familiar with how it works, essentially, one brand will take over another's Snapchat account for a period and share content. Collaboration breeds crossover audiences and more followers and awareness for your brand. With Facebook predicting that in the next five years that platform will be all video, Instagram will naturally be looking to get part of that action. Instagram Stories could give brands a way to produce live video content on the platform. It's definitely a watch this space as it is such a new feature, but again, given Facebook is the parent company, cross platform functionality blurring is sure to be the newest filter. Bringing Stories into your Instagram for Business account is the best way to get on the front of the wave.
Measure your success
You can measure which images gain traction by looking at the little heart button below the photo, to see how many people like that photo. This will help you better understand your audience. You can do a little market test by posting the same product but in different colours and ask followers which one they like the most.
You can also use a third party website called Iconosquare to login to your Instagram account and see some interesting reports, such as:
Who's following and unfollowing you

Your most engaging content

Who's your biggest fan

The best time to post for your audience

Which filters your followers prefer

Which posts reach more people

Which hashtags reach more people and get better engagement

How to find popular hashtags

Instagram isn't really about links outside of the channel, but if you'd like to measure click through, use your Google Analytics or other social metrics to figure out how many visitors are arriving at your site from Instagram.