Introduction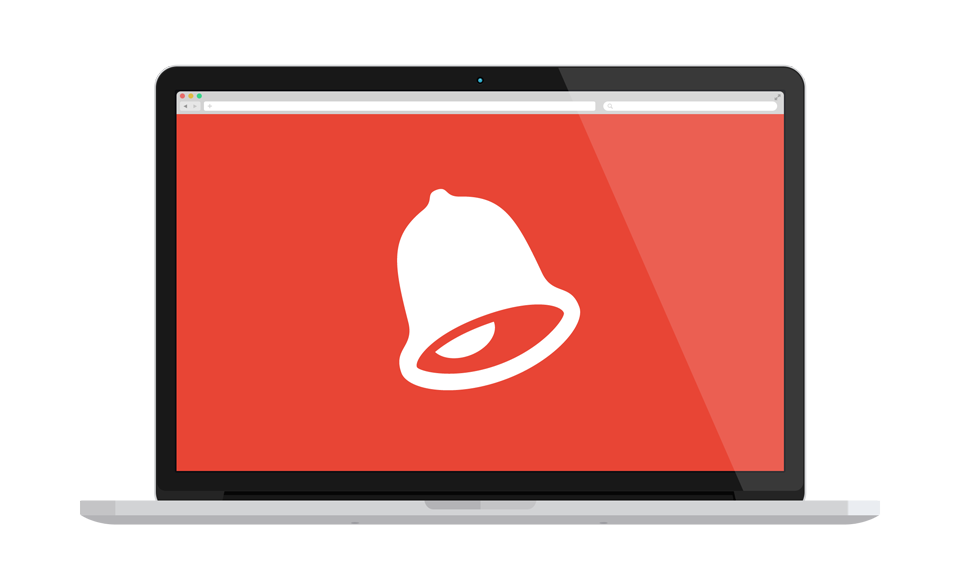 If you want to get the word out about your business or product, then online advertising can be a very powerful tool in your digital toolkit. By running paid ads on social media, you can engage new audiences and increase your visibility and the reach of your brand in a highly targeted way with small incremental budget spends.  Online advertising can be particularly useful when you're working on establishing a new online presence (such as setting up a new social media account, or launching a new website), as strategic advertising spend can help you to build your initial audience, who have the potential to follow along with your brand for a long time after their first visit.
If you're interested in exploring social media advertising in your business, but don't really know where to start, this guide is for you!
Advertising on Facebook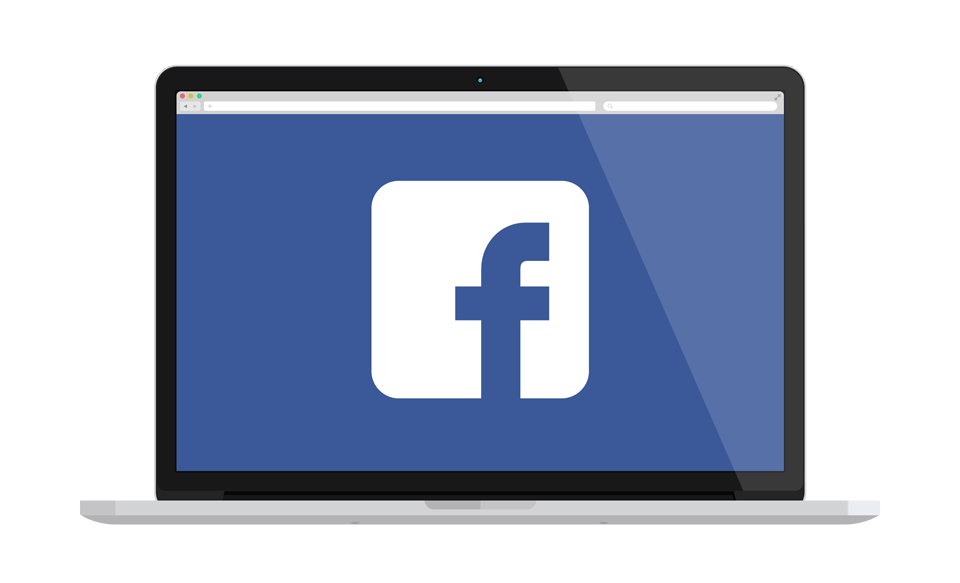 One of the most powerful tools for businesses that are trying to make an impact online is social media advertising. Facebook, in particular, can be a very effective way to spend a small amount of money and reach a highly specific audience. Facebook advertising has proven to be quite successful, with Facebook ads achieving an average click-through rate that is ten times higher than more traditional online advertising.
One of the greatest advantages of Facebook advertising for businesses is that ads on Facebook can be highly targeted. Because Facebook has so much information about its users (where they live, who their friends are, what their interests and hobbies are, what brands they follow and talk about, etc.), it can use this information to target advertisements to a fine level granularity.
Facebook advertising can also be used to promote your business in a variety of ways. You can use Facebook ads to drive traffic directly to your website, promote a video, or generate likes on your business Facebook page. You can also use Facebook advertising to boost the visibility of any of your ordinary Facebook posts, which can ensure that your best content reaches more people. By boosting posts, you can increase levels of engagement with your core audience, which will in turn improve your organic reach for a period of time.
Creating a Facebook ad
Creating an advertisement on Facebook involves a few steps, but is a fairly straightforward process.
Select a campaign objective from the list. The most useful options are generally "boost your posts", "promote your page" and "send people to your website".
Once you have chosen an objective, you need to enter a name for your campaign. This name is for your own use (it helps you identify different campaigns quickly if you're running multiple campaigns simultaneously), so choose a name that's descriptive.
If you haven't created an ad account yet, you'll be prompted to enter your country, currency and time zone. You'll only need to do this once.
Once your campaign has been created, you need to set the targeting parameters for your ad. This is where you can specify what kinds of people you'd like your ad to reach. You can target ads using a whole range of different data points, including standard demographic information, such as age, location, gender and marital status, as well as more detailed information, such as interests. Clicking the "more demographics" and "advanced connection targeting" buttons will also open up some additional options that may be useful.
Once you're happy with your targeting, you need to assign a budget to your campaign. You have a number of options for how to pay for advertisements. When you're just getting started, it's a good idea to set a lifetime budget for all of your campaigns and keep that budget small while you are experimenting. You can learn a lot about what works for you, even if you're only doing small campaigns with lifetime budgets of $10–25 at a time.
Now that the formalities are out of the way, it's time to build the ad itself. You'll want to add one or more images, write some snappy copy that fits within the word limitations and then submit your ad for moderation by the Facebook team. All ads are required to go through the moderation step to ensure that they don't breach the Facebook terms of service; however, if there are no issues, this will usually go through within a few hours.
Advertising on LinkedIn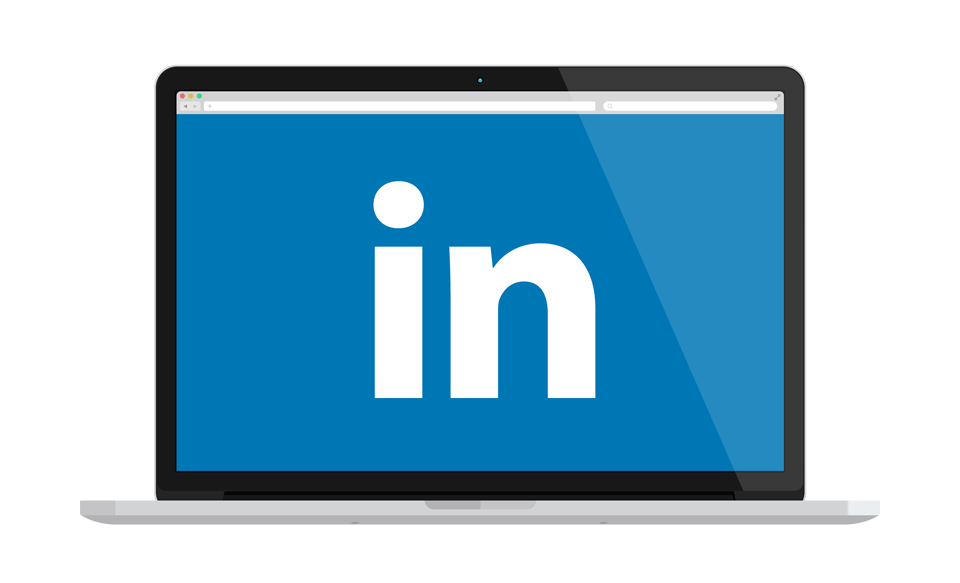 If your business mostly sells products to other businesses, then it might be worth considering advertising on LinkedIn. LinkedIn advertising is a bit more expensive than Facebook and Twitter, but if you're trying to sell products to larger companies, or if your product is relevant to people in particular corporate roles, then it might be worth a few extra dollars to advertise on LinkedIn.
There are a number of different advertising options on LinkedIn. You can run ads that are displayed as users browse LinkedIn or you can pay for a sponsored update, which is inserted into people's LinkedIn feeds directly.
There are a couple of advantages to advertising on LinkedIn. The first is that the LinkedIn community is very business-focused and is mostly made up of working professionals, executives and business owners. If your target market includes these groups, or if your business mostly sells products to other businesses, then LinkedIn might be a good fit. Also, because of the business networking focus of LinkedIn, the platform knows a lot about its users, particularly their professional lives. Because of this, LinkedIn ad targeting can be very powerful. In particular, being able to target your ads to LinkedIn users based on their job title or the size of the company they work for can be particularly useful.
Creating a LinkedIn ad
As is the case with other social media platforms, setting up an advertising campaign on LinkedIn involves running through a few basic steps where you set your budget, build your ad and set up your target audience parameters.
The first thing you need to do is to create a new ad campaign. You can do this by logging into your LinkedIn account and clicking on "Advertise" under the "Business Services" link in the top right hand corner of the page.

Next you will need to choose your ad type. You have two options: you can either promote your company updates (which will increase the visibility of posts you've already shared to your LinkedIn page) or create a direct sponsored content ad (which will allow you to create an ad that will be shown to LinkedIn users in your target group). If you're just getting started, using direct sponsored content is probably the best choice for your first campaign.

After you've selected your campaign type, you'll need to build the ad itself. You have an option to write some copy, include a link and include an image before saving your ad and moving on. There's a preview of the ad available that will show you what your ad will look like when it's shown to your target audience. Once you're happy with how the ad looks, you can move on to the next step.

The next step is to choose your target audience. You have a whole host of options available to you at this point. You can target based on where people work, what industry they are in, what their job title is and so on. This is really where LinkedIn advertising comes into its own, so make sure you spend some time exploring your options and trying to find an optimal audience for your ad.

Once your targeting is complete, you'll need to set up your budget. LinkedIn budgets work in a similar way to Facebook, with options to bid per click, or to bid per 1000 impressions. LinkedIn has a higher minimum bid than most other platforms, so it's important to make sure that you work with small budgets initially and spend some time learning what's effective for your business before running a larger campaign. You can expect to pay more than $2.00 per click on LinkedIn as an entry point, with some campaigns costing more than $10.00 per click. That said, if you're in the business of selling products to large corporations, $10.00 might be a small price to pay for a shot at a big sale.

Once you've set up your budget, all that's left to do is to review your ad, confirm your payment and launch your campaign.

Advertising on Twitter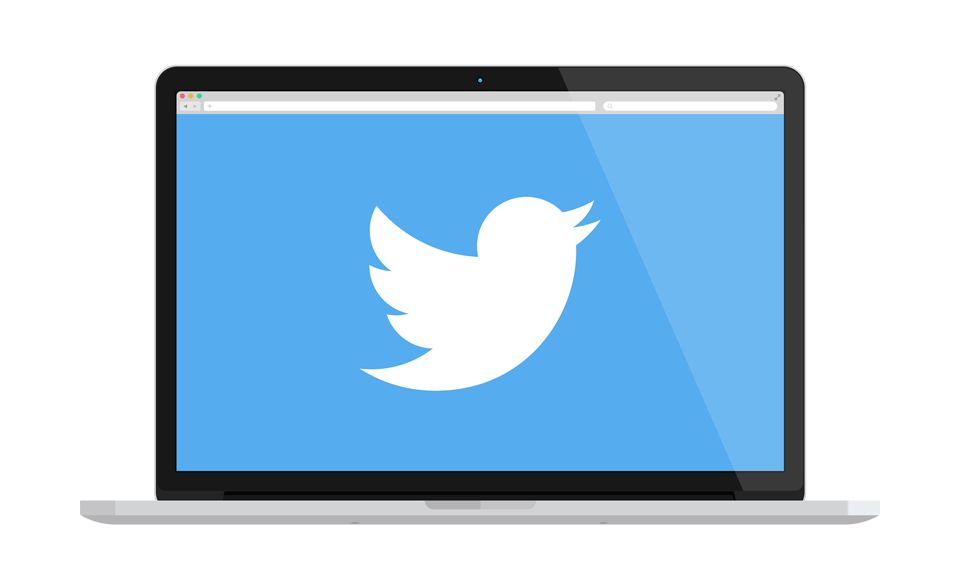 There are a number of different ways that businesses can advertise on Twitter. You can create promoted accounts and promoted tweets, which both insert advertising content into the normal content streams on Twitter. Twitter ad campaigns can also have a number of objectives. Like Facebook, you can aim for engagement within the social network, or you can try to drive Twitter users to your website or other content outside of Twitter. Some of the commonly used ad objectives on Twitter are: tweet engagement, follower growth, website clicks, conversions and app installs.
Twitter also provides some powerful ad targeting tools. You can target your ads based on location, gender and interests. The targeting options are a little less powerful than those provided by Facebook (as a general rule, Twitter knows less about its users than Facebook does), but nonetheless, you can use Twitter targeting to show ads to a fairly tailored group.
Pricing for Twitter advertising varies depending on how your ads have been targeted and how many people are trying to advertise to the same group of Twitter users. As is the case with other social media platforms, it's a good idea to set a small lifetime budget initially and experiment with small ad runs until you learn the ropes.
Creating a Twitter ad
Creating a Twitter ad is a fairly straightforward process. Here's a quick run through of the steps you go through.
The first step involves naming your ad campaign, choosing how you will be paying for your ads and setting the schedule for your campaign.

Then you'll need to choose your ad objective. You have a number of choices, including tweet engagements, website clicks or conversions, app installs and Twitter followers. For most businesses, website clicks or conversions is a good place to start.

After setting your objective, you'll need to set up your targeting. The most useful targeting options relate to location, gender and interests, so use those as best you can to try and pin down your target market.

Once you've set up the targeting, it's time to build the tweet itself. You'll most likely want to add an image or video and include a link in your promoted content.

Now that the ad is built, you'll need to set your budget. You'll need to set a maximum daily budget, which will cap how much of your budget will be spent per day until the conclusion of the campaign. You can run a standard campaign, which will space your ads out fairly evenly over the course of a campaign, or an accelerated campaign, which will push out ads more quickly. Generally, a standard campaign is a good choice.

The last thing you need to do is set a maximum bid per engagement. Twitter advertising works on a bidding system. Your bid sets the maximum you're willing to pay for an engagement (such as someone clicking the link in your ad and visiting your website), but in many cases, engagements will cost you less than your maximum bid. This is because the maximum you will be charged is one cent higher than the next highest bidder. Nonetheless, if you're just getting started, you may choose to set you bids low and experiment with smaller budgets until you find your feet.

Advertising on Instagram and Pinterest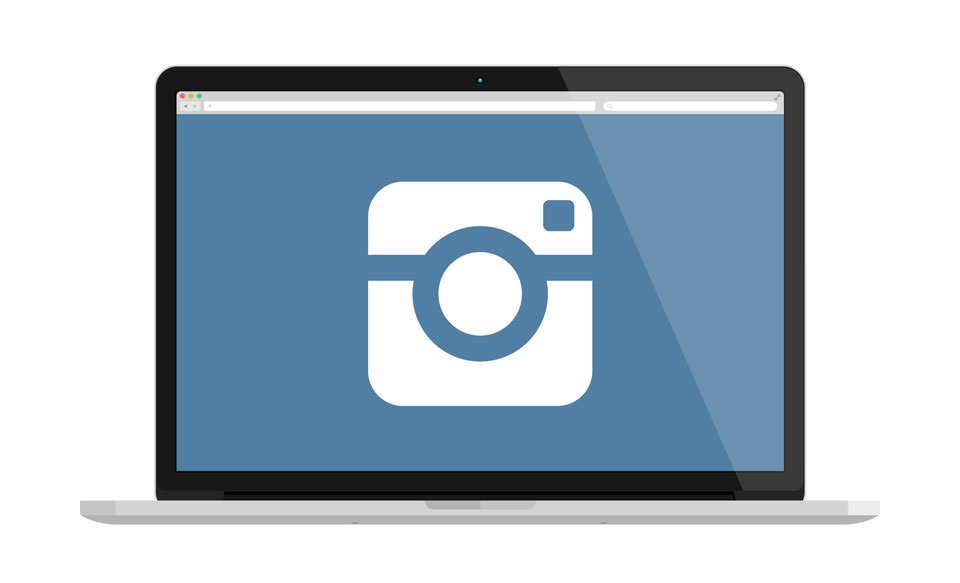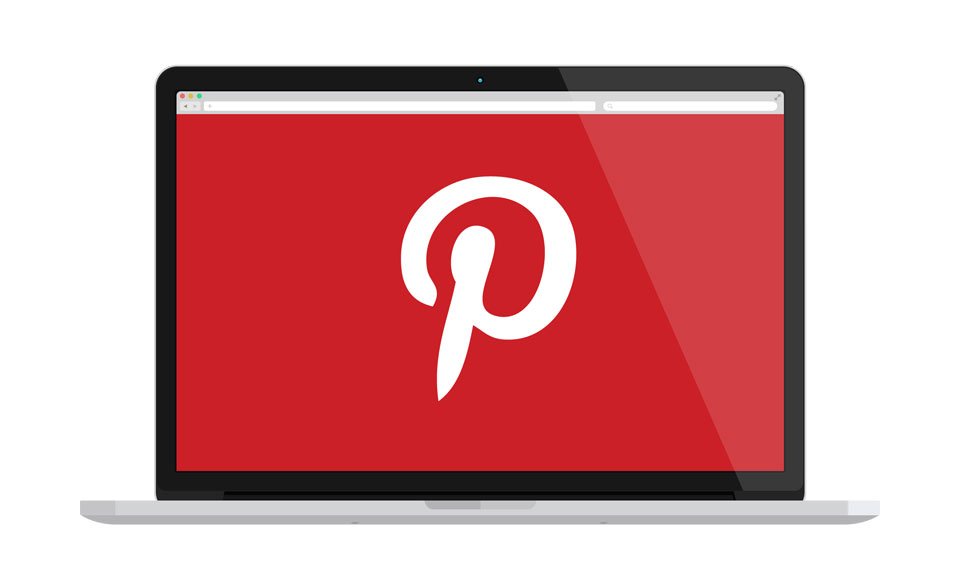 Instagram
Instagram launched advertising in Australia in September 2015. Leveraging the existing Facebook advertising platform all businesses will be able to access a range of Instagram ads through the Power Editor. Three kinds of ads are supported: 
1. Image Ads – your basic image ad enhanced with a call to action button and promoted to audiences currently available through the Power Editor including custom audiences. 
2. Video Ads – the now longer 30 second video ads will be available in landscape format.
3. Carousel Ads – allowing multiple images in carousel format, these are similar to the carousel ads which have been so effective through the Facebook platform over the last year. Carousel ads give brands more flexibility in telling their stories by allowing people who view their ads to swipe left to see additional images and link to a website of the brand's choice.
The Instagram advertising platform supports four types of campaign objectives, with two relevant to the type of advertising most business will be looking for:
1. Website clicks – driving people from Instagram directly to websites from posts. Previously a user would need to go via the bio link, be redirected the home page and the navigate to the page of interest. Now a post will be able to have a Call To Action button linking straight the the relevant page.
2. Video Views – similar to the current video view campaigns available through Facebook.
Businesses can buy and measure ads across both Instagram and Facebook together so that advertisers can run targeted campaigns on both platforms at the same time with ease. You need a Facebook page to run an ad on Instagram, and there are two options for creating it - Power Editor and Ad Creation and operates the same way as creating ads on Facebook

Learn more about Instagram advertising.

Pinterest
Promoted pins are currently only available in the US, but the rollout into Australia is just about inevitable. Early reports on the effectiveness of these ads are very positive, so it might be worth keeping an eye on news relating to Pinterest advertising availability in Australia. As is the case with other social media advertising platforms, you can expect Pinterest advertising to include the ability to target specific audiences, using country, age, gender and interests. 
One of Pinterest's big advantages when it comes to advertising is that its big data is built on intent rather than Facebook's measure of affinity. The data is able to show what users are looking to buy - and in what area and region. Priceless for businesses that are looking to sell goods or services.
Using social media advertising effectively
There are a number of rules of thumb that are worth keeping in mind when you're starting to experiment with new forms of online advertising.
Be as specific as possible
Your main goal when developing an ad for social media is to ensure that everyone who sees the ad is likely to be interested in your business or product. Ensure this by focusing your advertisement on a narrow group, which is tailored using age, location, gender and interests.
On Facebook, when you are in the process of creating an ad, you can use the audience definition graph in the top right hand corner of the page to get a rough idea of how many people you are targeting with any given advertisement. As a general rule, you should aim to be towards the "specific" end of the graph, while still staying within the central green range.
Run multiple campaigns simultaneously
It's generally better to run multiple smaller campaigns simultaneously or in quick succession than it is to run the same ad for months and months. Over the course of a long campaign, people will tend to see your ad repeatedly and will start to become fatigued and tune it out. By regularly cycling your ads, targeting smaller groups of users and tailoring your ads to your target demographics more effectively, you'll tend to have a much better success rate. You'll also find that you learn what works and what doesn't for your target market more quickly by running smaller campaigns than you would by creating one generic ad and running it for a longer period of time. Think about how you and your customers consume Facebook information, you want to see a variety of new and engaging content - and as the advertising is integrated into people's feeds, it needs to behave the same way.
Wrap your head around ad pricing
You have a number of options when you are setting your budget for a social media ad campaign.
Generally, you'll need to decide whether you want to set a budget per day, or a lifetime budget for your campaign as a whole. When you're first getting started, it's usually a good idea to use the lifetime budget option, as that gives you a bit more control and also encourages you to experiment with multiple campaigns, rather than just running one long one.
You will also be able to set the schedule for your campaign. You can specify a start and end date for the campaign. If you have set a budget per day for your campaign, then your daily budget will be spent each day for the duration of the campaign. If you've set a lifetime budget for the campaign, then your budget will be spread equally across the campaign duration.
Finally, you can generally choose to pay per click or pay per impression. Paying per impression means that you are charged for each time your advertisement is shown to someone, whether they click the advertisement or not. Paying per click means that you are only charged when someone actually clicks on your ad (but clicks are generally more expensive than impressions). Depending on how much you are willing to pay, the social network you're advertising on may show your ad more or less frequently. If other people are targeting similar groups to your campaign, but are willing to pay more than you are, then the network will tend to prioritise those advertisements over your own.
Boost your highest performing posts
Boosting posts on Facebook can be a great way to increase your audience and ensure that more people see your posts. Boosting a post shares that post with a higher percentage of your existing followers than would see it by default, as well as starting to share the post with people outside of your immediate community. Boosted posts tend to get more engagement by virtue of being shown to more people, which improves your standing with the algorithms that control whether your posts show up in people's news feeds.
However, to ensure a strong return on investment, it's generally a good idea to focus on boosting posts that have already gained some traction with your core audience. Chances are, if a post is doing well with your inner circle, it will do well when shared more widely as well. Conversely, posts that have fizzled with your followers are likely to struggle with a broader audience. If you focus on boosting your best content, you'll build your community far more quickly than you might be able to otherwise.