Introduction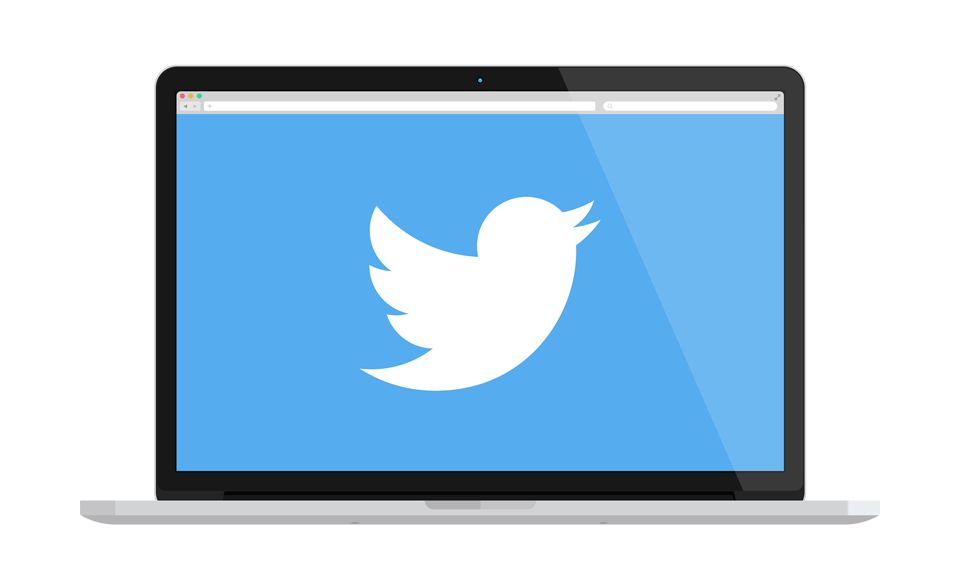 Twitter is an online social networking tool in which users post 140 character updates of what is going on in their lives along with links to things they think are topical, interesting, funny, or of benefit to their followers. As of September 2015, Twitter had 2.8 million Australian users. Australian research suggests Twitter users follow an average of 116 accounts. About 24% of people who use Twitter don't tweet, but use Twitter to follow other people so they can keep up to date. More than half the people who use Twitter access it via their mobile phone, so they are constantly 'reachable'.
People use Twitter in many ways: some as a newsfeed by following prominent people, businesses or news networks; some for breaking news in real time global situations such as a crisis or disaster; some as a microblog for updating people about the work they are doing and their personal lives; some to run real time conversations and information exchanges. Twitter can be all of these things, however; it is a valuable and strategic tool when used by businesses to participate in dynamic real-time local and global conversation. Let's get started!
Video case study
Hillfarm Preserves Tasmania owner Carolyn Nichols is using social media as a way for the Sisters Beach-based business to connect and interact with its customers from across the globe. Carolyn and her employee Karin highlight the advantages of using Twitter and Facebook and how it enhances their community ties, marketing and sales.
Twitter for business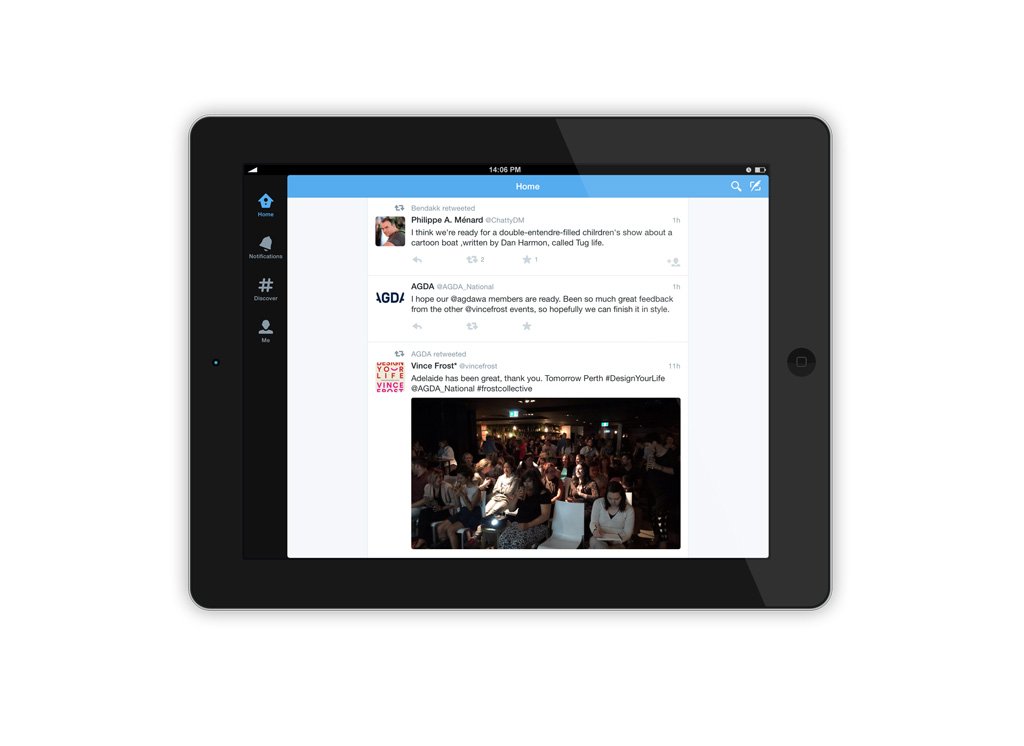 Twitter use by business is increasing fast. At the moment business users are largely based in the hospitality, entertainment, retail and technology sectors. Increasingly NGO's, advocacy groups, thought leaders and consultants are using Twitter to build reputation through opinion.
Businesses that can benefit from using Twitter are likely to target customers that fit the Twitter user demographics above. Twitter suits businesses that have dynamic products or services that merit frequent engagement with customers or clients – such as new menu items, new products, new information and regular special offers.
Like all social media, Twitter is a two-way conversation that invites customers to develop a relationship with brands over time rather than just a one-off transaction. Tweets are very much 'real time', making Twitter one of the channels where you can tweet more often throughout the day/night, as long as the content is relevant and compelling.
Setting up a Twitter account
Start by completing your profile. As a business account your two options for optimal Twitter user names are @yourbusinessname or as close a derivation of your brand as is available; or if you are a business or brand driven by your own reputation such as a consultant or thought leader, use @yourname as your username.
The set up process in Twitter is simple and you are guided through a number of steps within the Twitter platform. Before starting, have ready an image that is appropriate for your profile picture (such as a clear professional headshot, or a logo for your brand.) You will also need a larger 'cover' shot, which should again be relevant to your business, a clear quality image, and sit comfortably with a left-aligned profile shot.
If you are using a logo, try not to make it too wordy, or it will not be readable at the small image size. Your image can be formatted as a jpg, gif or PNG.  The size limit for upload is 700KB. Twitter reformats the image for the profile picture and the smaller image that goes next to comments.
You will need to have ready a description of your business, with a maximum of 160 characters, to put in the bio. Again, this should align with your brand and allow followers quickly and simply to understand who you are and what you do.
Twitter terminology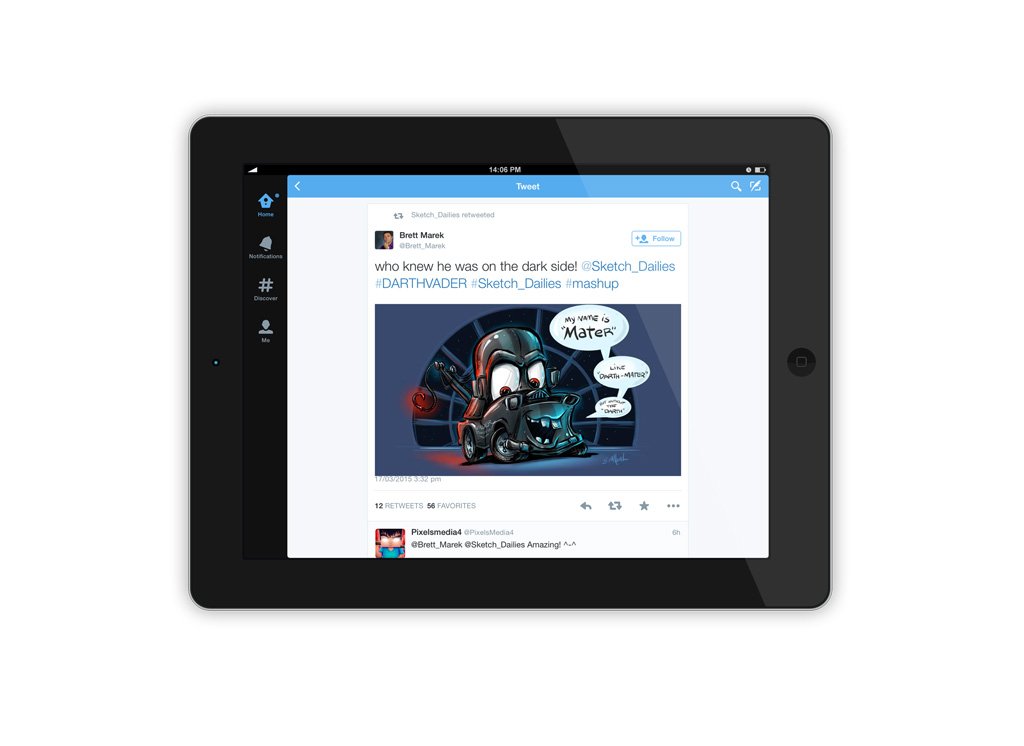 To use Twitter strategically, you need to understand the key Twitter terminology.
Followers
Subscribing to a Twitter account is called "following". To start following, click the Follow button next to the user name or on their profile page to see their Tweets as soon as they post something new. Anyone on Twitter can follow or unfollow anyone else at any time, with the exception of blocked accounts ("following" being essentially what "friending" or "liking" is on other social media sites).
Mentions
Mentioning other users in your tweet by including the @ sign followed directly by their username is called a "mention." It also refers to tweets in which your @username was included.
Tweets and retweets
When you post something, it's a tweet. When you repost something from another user, it's a retweet or RT.  Trending topics, or TT, are topics discussed by many users at a given time, usually by using a hashtag. The list of what topics are trending in your region is on the left hand side of the Twitter feed, and you can click on the trending topic to catch up on the conversations.
Hashtags
A hashtag is any word or phrase immediately preceded by the # symbol. When you click on or search on a hashtag, you'll see other tweets containing the same keyword or topic. Hastags are used for both non-time specific grouping of tweets, such as #politas for political tweets in Tasmania, and for critical time specific events such as emergencies, disasters, breaking news and events such as #AFLfinal.
Like
Twitter has recently changed their star shaped Favourite button to a heart shape Like button. You can Like a tweet by clicking on the heart button. Liking is a great way to recognise someone for sharing your content, or to let them know you are seeing, and liking, what they are posting. The reply, retweet, like and more buttons are all located underneath the tweets in your Twitter feed.
Polls
Twitter now enables polling in your tweet, so you can sort out once and for all whether dog or cat videos are better. The polls last for 24 hours and when you start composing a new tweet, the option to add a poll is in the draft under polls. Polls will remain live for 24 hours, and at this point are restricted to two choices. After the 24-hour voting period is up, everyone who participated will get a push notification informing them of the final result. Voting is anonymous, and any user can vote on any poll.
Lists
From your own account, you can create a group list of other Twitter users by topic or interest (e.g., a list of friends, coworkers, celebrities, athletes). Twitter lists also contain a timeline of Tweets from the specific users that were added to the list, offering you a way to follow individual accounts as a group on Twitter.
Direct Messages
The messages tab on Twitter lets people who follow you, who you also follow, to send you a direct message of 140 characters. This can be convenient for private or offline conversations, or exchange of sensitive information. Unfortunately, the direct message tab is often where spam and viruses come through, so before opening any message, especially with headings like 'I saw this photo of you' 'you're not going to believe what they are saying about you' etc just delete. If you don't know the sender, or you have any doubts, delete.
Building your Twitter following
Many people use Twitter for 'listening' – i.e. they use it to keep abreast of the world and their niche interests by following a lot of accounts to get information. To work as a tool to increase your business, Twitter needs to be used in a more active way, both 'listening' and 'speaking'. As previously mentioned, social media for business works best when it is a consistent two-or multiple-way conversation.
To achieve this, you need to build your followers, follow others who are relevant to your target market, and then engage them in conversation with you, and each other. You may be using a social media channel, but your engagement here needs to replicate the brand experience of customer service you give in your virtual or actual place of business. How you respond and the content you produce needs to be considered, and most of all replicate what you would say in person. The hard work done in creating a brand for your business can be undone instantly by an ill thought out tweet, so, as they say, think twice, tweet once.
When following people, start by targeting your known customers and clients, follow those who are your competitors/collaborators, and those who you would like to have as clients. Follow people, businesses, industry groups in your supply chains and national/global businesses in your sector. Look at which accounts these people are following for new leads on who to follow.
Follower numbers are the most meaningful when those followers are active Twitter users and fit into the previous groups. Keeping your audience niche and engaged is far more relevant than thousands of followers that are not your target audience. Building an audience slowly and sustainably is the goal. Note who likes and retweets your tweets, and acknowledge them. To do this keep your eye on the notifications tab and see who 'mentions' you and respond.
Who can see your tweets?
If you want all of your followers to see your tweet in their home stream, it must start with a word or a character not an @nameofsomething. This is a common mistake people make and think they are tweeting all of their followers. If you begin a tweet with @nameofsomething the only people that can see it are you, them, and any followers that have both of you in common. It is appropriate to do this if you want to have a public conversation between a limited number of people, but for a broadcast tweet, best to start with words or if you are retweeting: RT or use a character like a full stop i.e. .@ so a character comes before the @nameofsomething.
For example: Very excited about the new release of your new product @nameofsomething rather than: @nameofsomething very excited about the release of your new product.
Managing Negative comments and trolling
One of the biggest deterrents that new business owners cite for not wanting to use social media as part of their marketing plan is handling negative comments. Twitter 'trolling' is a term used to describe targeted negative campaigns against an individual or brand. You hear of high profile cases usually against celebrities, but in reality they are rare when it comes to your SME. Trolling is somewhat different to simple criticism. 
If someone criticises your product, service or you personally, the rule of thumb is to respond quickly and politely addressing their issue. Often how you respond to these types of situations on social media says more about your brand values than your brand itself. It is never appropriate to get into a public fight with anyone, better to simply acknowledge their comments or concerns and how you will remedy them if appropriate. You can't keep everyone happy all the time. 
If the comments are threatening, violent or otherwise obscene, they need to be blocked via Twitters blocking mechanism or handled by the appropriate authority. Never delete a regular complaint - it is always better to respond and move on. If the opportunity is there to contact the person directly by phone, that can also be highly valued in terms of resolution.

Creating compelling content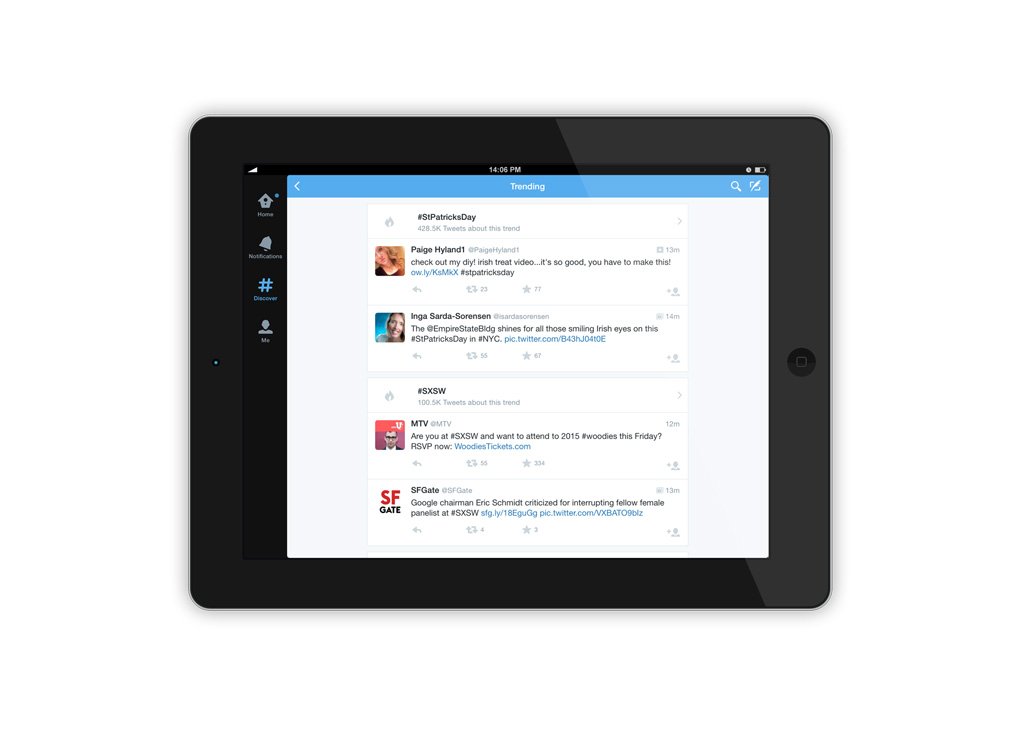 When you first start using Twitter for business, spend some time looking at what other people and businesses are tweeting. Note what engages and captivates your interest – any why. Favourite and retweet posts to start engaging with others, and initially you might respond to tweets with questions or comment. Your own content can be about your business, your sector, your industry, and events that are relevant to you and your business or even your sectoral twist on world events such as climate change, disasters or elections. The best way to learn on Twitter is by simply starting to tweet and getting a feel for what elicits the best response from your audience.
While Twitter started out as a very text-based channel, it now has a lot of image-driven content. Images and video on Twitter tend to keep users engaged for longer, so use them where appropriate, and make sure the images used are on message and of a high quality. You can attach up to 4 images to a tweet, but one outstanding image is better than four ordinary ones.
When creating content on Twitter, remember the purpose of using social media (aside from engaging in brand building and dialogue with your clients and customers) for business is to drive them over to a point of sale or transaction. Twitter is a gateway for this transaction, based on captivating content, trust, and a call to action by the tweet to click through to somewhere else. This could be your website, an affiliate website, or your bricks and mortar venue. 
Not all tweets you post will have this function, but you ultimately want people to be coming to where your brand is undiluted and a sale can be made. The tweet that does this may be a link to a new blog, new web content, new products or services, or new videos. It is always better to use the tweet to take people to your bespoke content on your website. Like all social media, the balance between sales and conversation is 20/80, with 80% of what you post more conversational and fun, rather than pushing your product or agenda. 
Paid Advertising on Twitter
You may see different kinds of ads on Twitter, such as: Promoted Tweets, Promoted Accounts and Promoted Trends. These are clearly marked with a "promoted" icon. You can interact with promoted content in much the same way as organic content. If you follow, like, or Retweet content on Twitter, including promoted content, your followers may see your name associated with that content. Twitter tracks your follows, likes and interactions and uses this to push advertising to your based on what your interests are.

As a business you can also use Twitter for advertising to reach your target audience. Twitter Ads are priced using an auction model. Advertisers have two options to choose from when determining how to set bids for their campaigns, automatic or maximum bidding. Automatic bidding is a bidding option that enables Twitter to auto-optimize bids for a given campaign objective and budget on the advertiser's behalf. Maximum bidding allows users to manually select how much a follow, lead, click or engagement is worth to their business. Your campaign type determines which actions you are bidding for and will be charged for once the campaign starts running. 
Tweet timing and frequency
As tweets are viewed in a real-time stream on your Twitter home page, unless you are searching via hashtags or specific users, what you see is what is being posted at that moment. Time of day will influence content – if you are a food truck business for instance you would be tweeting location and menu specials prior to mealtimes.
If your clients are in a number of different time zones, you would ensure that your tweets are scheduled to go out at relevant times in their part of the world. Active Twitter users tend to check in to Twitter across the day and catch up on the world. You can comfortably tweet multiple times a day, as well as engage by liking and retweeting others' content. Just remember, whenever you are using Twitter for business, you are investing time in your brand, your customers/clients and your sector/community. Let that guide your frequency and content and the strategy behind it.
You may decide to use paid Twitter advertising in the form of Promoted Tweets to highlight a particular tweet, or Promoted Accounts to boost the profile of your Twitter account and gain more followers as discussed above. This can be a low-cost strategic tool for your business and a good way of determining if this is an appropriate channel to engage new customers for a low cost investment. If you do, timing of when your ads run need to be considered to get maximum value. 
Recent surveying by Sensis reveals that over 40% of Australians check their social media in the morning, then at breaks throughout the day. Harmonising your content with your users will bring more targeted results, and in turn speak more authentically to your users.
Which Twitter client is best?
Many business owners choose to use a client or aggregator to enable them to schedule tweets and review the interactions with their brand and accounts at a glance. This is a great way to ensure that your can have a holistic overview of how your suite of social media channels is performing, and start to track which tweets and what content stimulates the highest engagement. The Twitter client for your business is your choice, but a couple of commonly used clients for business are Hootsuite and Tweetdeck. Clients like Hootsuite are popular because they support Facebook, Pinterest, Instagram, LinkedIn and various blogs simultaneously, enabling comparison and multiple channel management. That said, for many businesses, the official Twitter website and mobile apps are a perfectly good place to start. 
Is Twitter the place for your business?
Twitter is a growing social media channel in Australia for business, and is a strong platform for real-time engagement. When considering whether or not you will invest time into Twitter for your business, it helps to first have an overarching digital strategy that considers the reasons that Twitter is going to positively increase your sales and brand – and most importantly that Twitter is where your customers are already, or where you want them to be. 
As with all social media channels, traction takes time, and you need to invest a consistent presence with quality content and meaningful exchanges to truly determine what works.