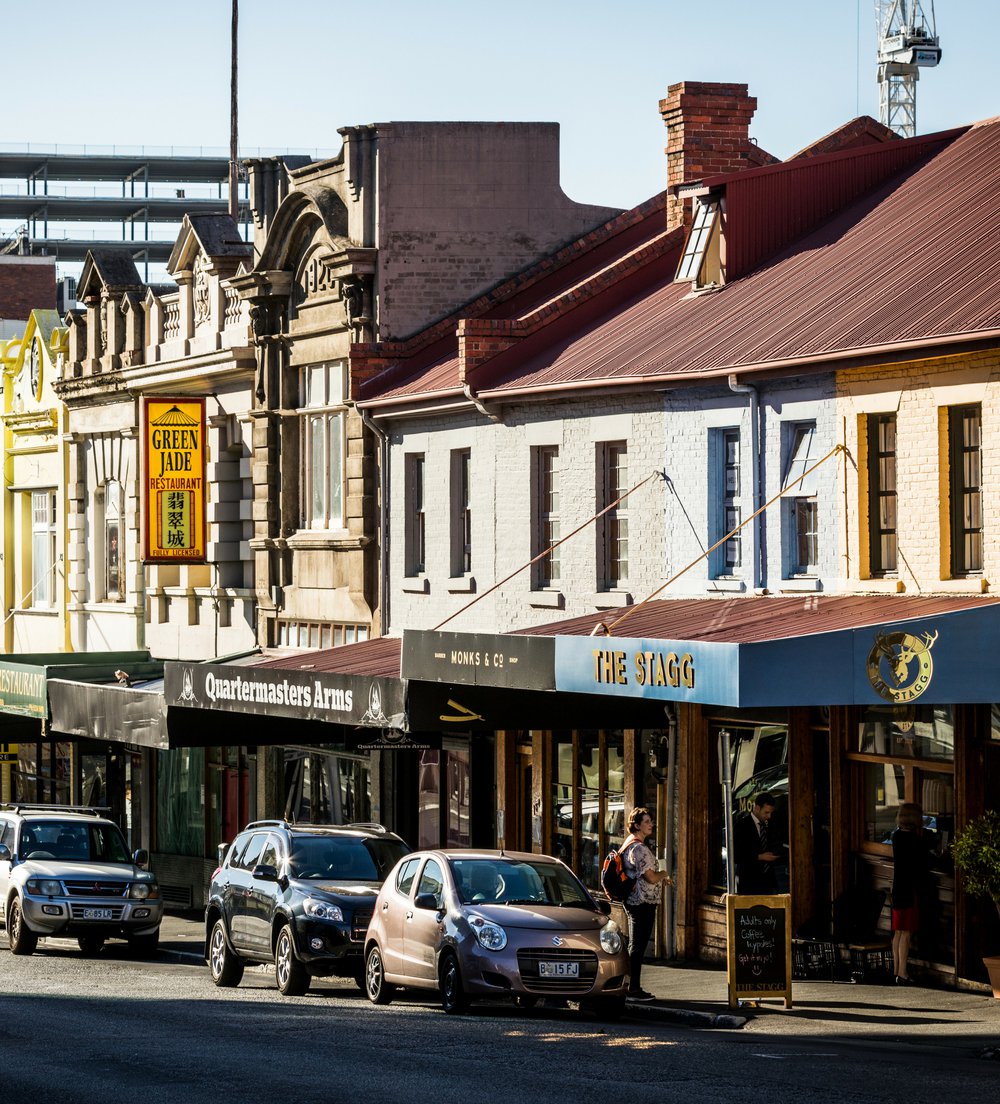 How can my business attract visitors?
The rise of the sharing economy has seen the use of community-based digital platforms like Airbnb and Uber help meet increased demand for services in a marketplace experiencing unprecedented growth.
Through strategic relationship management and use of digital technologies such as the Airbnb app, TripAdvisor accounts and Google tools, small businesses can access new and potentially lucrative markets. With some straightforward, innovative marketing and adoption of digital technologies, targeting new customer groups can be simple and cost-effective.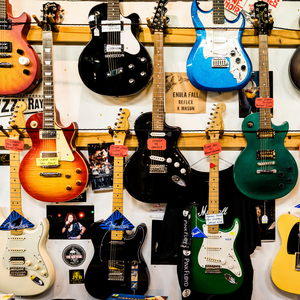 Who is your customer?
As with any marketing of your business, product or service, it is vital to understand and define who your customers are before launching new tactics.
If you operate a customer-facing business that serves visitors to Tasmania, there may be an untapped market sector waiting to hear about you.
First, consider who your customers are. Ask your existing customers how they heard about you and whether they are local or visiting.
Consider where you spend your own tourism dollars when you travel – and how you find out about the businesses in which you shop/stay/dine and experience.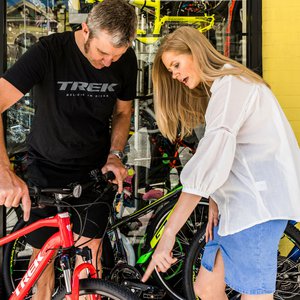 Why we started using visitor economy platforms
During our launch phase, in conversations with customers we often asked 'how did you find us today?' and 'where did you hear about us?' so we could gauge the effectiveness of our digital marketing strategy for both our bricks-and-mortar and online stores.
Initially, we were primarily using Facebook and Instagram, together with our online store, to establish our shop location.
Increasingly, we learned from our in-store customer interactions that many customers weren't local.
They were visiting Tasmania for business, leisure and to see family/friends. Many were staying in local hosted accommodation, or calling in while walking between the traditional visitor precincts of the Hobart waterfront and the North Hobart dining strip. The visitor profile was more often than not the independent traveller who may be on a repeat visit to Tasmania (referred to in the travel sector as FIT), who sought authentic, local cultural experiences that were off the beaten track.
So we began to market our business through platforms that reached the growing visitor market that was shopping with us – we gained some mentions.
Fully Independent Travellers (sometimes referred to as Free Indepdendent Travellers) may be visiting Tasmania on a return visit. They will plan their own itinerary without the assistance of a tour or fully pre-arranged schedule. FIT visitors will often travel solo or with a companion rather than in groups. This sector is most likely to use sharing economy platforms like Airbnb and Uber over hotel chains, is more likely to stay in 'off-Broadway' locations such as hip inner-city suburbs, and will seek to 'Go behind the scenery' for independent, small-scale shopping and dining precincts.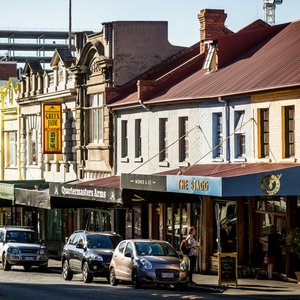 How we did it
We set up a TripAdvisor account and ordered collateral such as 'review us on TripAdvisor' stickers, (with which we seal relevant customers' bags after establishing they are visitors!)
We led a precinct marketing campaign (via digital platforms and traditional channels), including securing funding via our local council's small business marketing grant program to produce and distribute a precinct shopping guide/visitor map for 20 businesses.
We distributed our guide to hotel concierges and the Hobart Airport.
We developed relationships with local Airbnb hosts to help distribute our guide via their in-room compendiums.
We organised a 'Merchant Walk' through our precinct for local Airbnb Hosts, who could meet business owners and collect menus/business cards/brochures from local businesses for in-room distribution
We secured listings in Airbnb in-app 'Host Guidebooks'.
We set up a Google My Business page, where we regularly post updated content to enhance our search engine optimisation (SEO).
We established a relationship with managers of a nearby university accommodation facility, participating in welcome events for new residents.
And we built relationships with travel media journalists and bloggers, resulting in several domestic in-flight magazine features and inclusions in the Tailored Tasmania blog and Australian Traveller magazine, for example.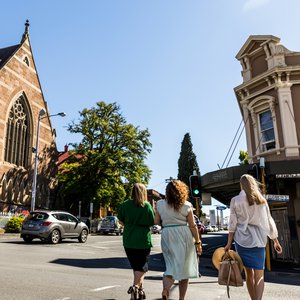 What worked
Customers find us and quote visitor economy platforms as their principal knowledge source.
Our monthly Google My Business analytics report an increase in the number of customers who find us online and our physical store, the number who contact us by phone and the number of reviews left.
Anecdotally, 9/10 visitors quote TripAdvisor or Google as sources for how they found our physical store.
We are now one of Hobart's top shopping listings on TripAdvisor.
The term 'midtown' has gained significant traction locally – with real estate agents now using the term in advertisements and several local media outlets approaching us to discuss innovative precinct marketing