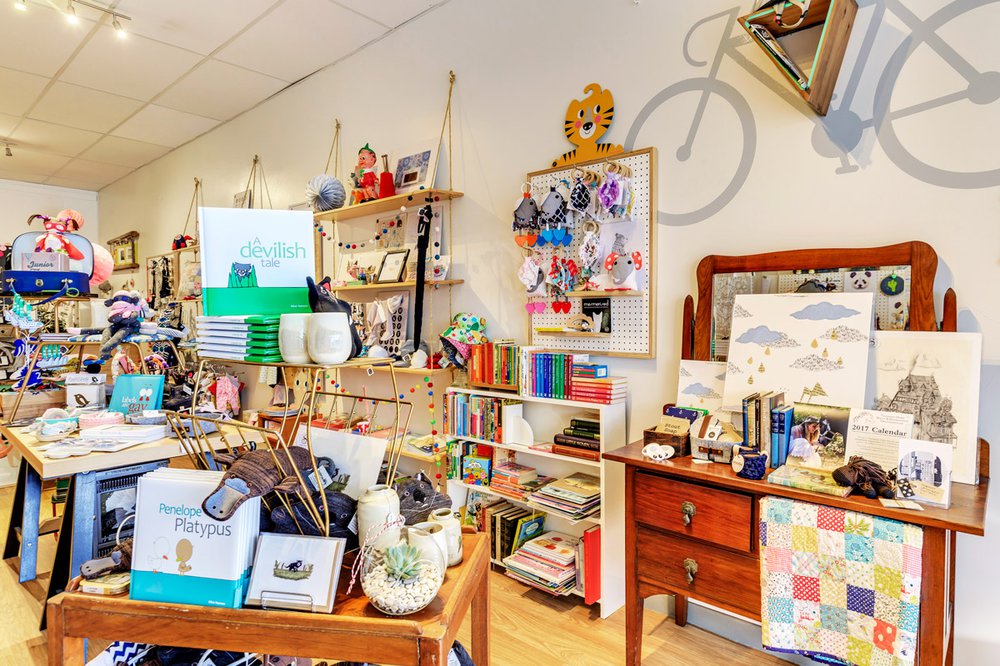 Make it to Midtown
The 'Make it to Midtown' campaign
Given our location in an 'off-Broadway' area midway between the Hobart waterfront (with its well-known Salamanca Market) and the long established North Hobart café strip, it was identified in our marketing plan that we needed to convey not just the 'what' and 'why' visitors should shop with us, but the 'where' – the physical location of our bricks-and-mortar store.
In collaboration with neighbouring cafes and other independently owned businesses, we highlighted our point-of-difference as a shopping and dining precinct through use of the #makeittomidtown and #midtownhobart hashtags, largely via Instagram.
As a trader group, we successfully applied for a $5,000 grant from Hobart City Council to produce a shopping guide and visitor map, and secured the placement of the 'suburb' of midtown on the map of a commercially produced visitor guide. Within months, the tongue-in-cheek precinct term was being mentioned in both social media and traditional media outlets and swiftly gaining currency.
'Make it to Midtown' phase two has just received further funding from Hobart City Council to maintain momentum and distribute via some new channels (both physical and digital) during the quieter winter trading period post-Dark MOFO festival.