What is crowdfunding?
Crowdfunding is a method of raising capital from a large group of small individual investors rather than single large or institutional sources. Crowdfunding emerged with the design of online platforms that were able to connect to social media and engage large groups of like minded people who were willing to financially commit to funding a product/service or cause. Typically a campaign will have a set objective, a target amount to be financed, and reward investors with a range of 'perks' or rewards which may or may not include the product or service being funded. These perks are made available to backers once the campaign has concluded. Campaigns run over a fixed period of time initially, and then, depending on the platform, may continue to run 'in demand'.
While crowdfunding was initially used primarily by startups and entrepreneurs looking to prove their ideas in the market and fund early prototyping, it has evolved to span not only tech and startups, but also medium, large and established businesses, creative, artists, entertainment, charity and personal causes. Crowdfunding through its various platforms continue to evolve and become more nuanced as investors and users demand different things. It is not uncommon now to see millions of dollars raised in a single campaign, with some of that investment coming from larger angel investors and micro venture capitalists alongside traditional individual investors.
There is a common misconception that creating a successful crowdfunding campaign is as simple as hitting submit and waiting for it to go viral. While this can happen, the vast majority of projects require a decent amount of effort, and the results you get for your campaign are commensurate with the planning that goes in first. A successful campaign needs a great product that is explained simply and elegantly that can be delivered on time, and it also needs a team that is united in getting over the finish line - which of course isn't the end, it's only the beginning of your next growth cycle. So let's get started.
How does it work for business?
Crowdfunding can be used for many different causes, but in this factsheet it is only being considered in terms of how it can be used for raising capital for business. Traditional institutional lenders such as banks and credit unions are one way to get capital, friends and family are another, using short term credit such as a credit card or an overdraft is a common way for businesses to harness some early capital to startup, introduce a new product line or expand. For small and startup businesses, often these options are not available, which is where crowdfunding can be the answer.
Aside from providing capital for your project, a successful campaign means you are also able to demonstrate in the case of a new product or business, the extent of market traction you are able to achieve which can validate your claims to a potential or future investor. Crowdfunding is also a good way to pre-fund a new product or service, ensuring that when you get into production you already have existing orders and the revenue to pay for them up front.
Some of the reasons you might crowdfund for business are to:
prove concept
test or build a prototype
prove market traction
guarantee presale
raise matched funding
purchase plant and equipment
Crowdfunding cash flow into your existing business is not usually a good idea, as if you have a cash flow problem, you have a business problem, and a crowdfunding campaign isn't going to fix that.
Platform overview
Crowdfunding platform fit is as important to the success of a crowdfunding campaign as learning how to convert fans into backers. If you're on the wrong platform, you won't reach the people most likely to back your project. Different sites have different users so it is helpful to know which one is best suited to you. There are many different platforms used for crowdfunding, but the major ones for business are Kickstarter, Indiegogo, and Pozible.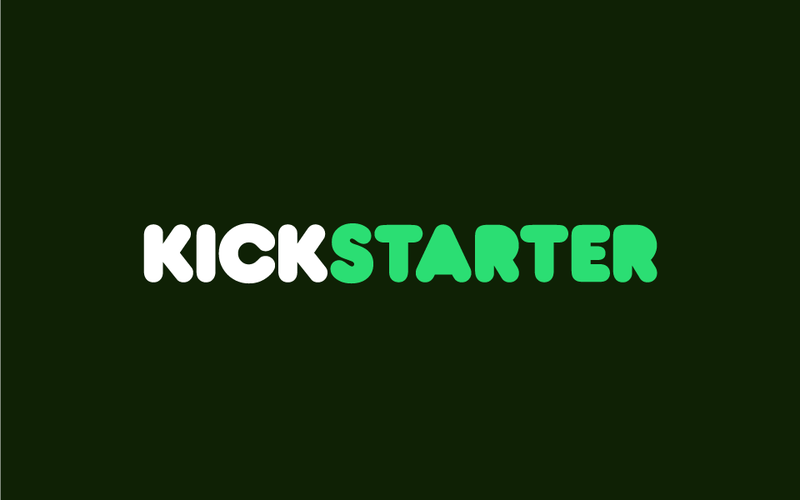 Kickstarter was one of the original crowdfunding platforms and strongly associated with tech and gadget crowdfunding. These days, the user base is far broader with everything from tech to film, books, creative projects, bricks and mortar and of course gadgets. It is the biggest global crowdfunding site and has the advantage of having a massive global presence, which is great for visibility but means that you are also competing with a lot of other projects, and getting attention will rely heavily on driving people to your project rather than unconnected people organically finding it. Kickstarter is an all-or-nothing campaign site – you set a funding goal, and if you don't reach that goal, you get nothing from your backers. To get better odds for your campaign you can set a lower base and then go over it when your target is reached, or set a high base and be prepared to sweat till the final minute until your campaign finish ticks over. Like all sites, Kickstarter will take a percentage of your campaign totals, and have rules as to what is and isn't acceptable as a project.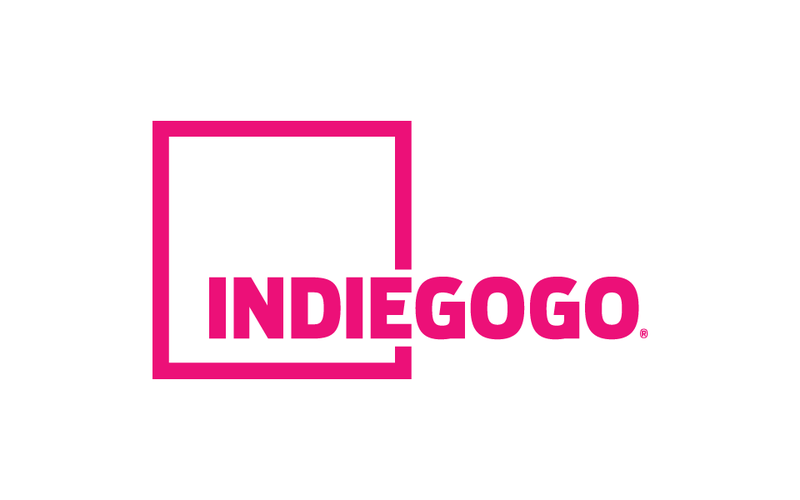 Indiegogo is the second biggest platform globally, and arguably is a more user friendly platform than Kickstarter. Indiegogo supports most types of projects and has a strong global reach. In a significant differentiation to Kickstarter, Indiegogo offers crowdfunders a fail-safe opportunity: if the campaign fails to reach its goal, the campaign can choose to take the funds raised – although, in that case, Indiegogo takes a higher (9%) cut. Indiegogo also allows campaigns to continue to run after the final date in an 'in demand' setting, which is great if the momentum has built late in the campaign. Indiegogo has a very user friendly interface for setting up campaigns and some excellent 'how to' articles to help users get the best out of their campaigns.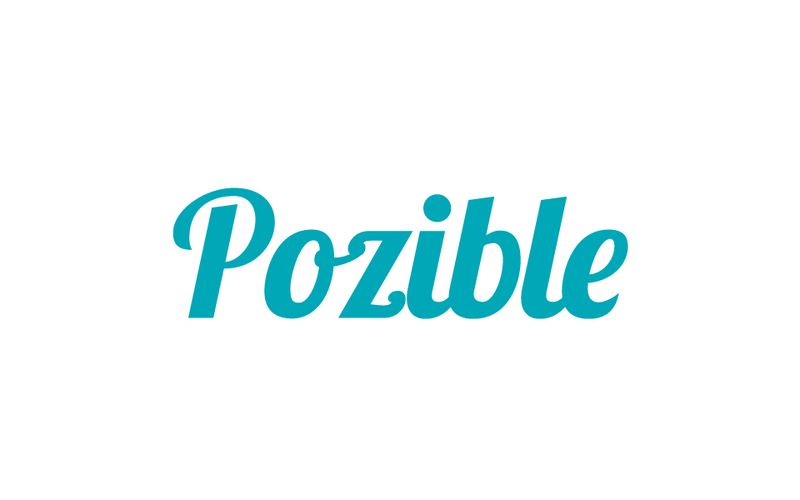 Pozible is the homegrown alternative to the other two. Founded in 2010, for Australians with Australian projects aimed squarely at an Australian audience, Pozible has become the crowdfunding site of choice locally. Like Kickstarter, Pozible practices the all-or-nothing model of funding, but – unlike Kickstarter – you can try again if your campaign fails to reach its goals. Pozible has a sliding scale of fees based on campaign earnings (and charges for using credit cards.) This is common to all platforms with between 4 – 9% taken off the gross amount. Pozible used to be exclusively for creative projects, but has softened that definition now to be simply project based. Your project needs to fit in one of their categories and once it does, you're away.
Planning, planning, planning
A successful crowdfunding campaign is entirely reliant on planning. You can see this exercise as similar to when you created your Digital Strategy in terms of the thinking needed around demographic, brand, outcomes and measurement. It might be timely to have a refresh of those ideas here first. Crowdfunding for business is usually project based - you are raising funding for a finite outcome so you can apply the usual project management frameworks to it. When planning a strategic campaign give yourself at least 3 - 6 months planning time. You need this to ensure that the following key elements are in place so when you launch, every single day of the live campaign period can be fully utilised.
Timing
When are you going live and why – how does the timing suit the launch + campaign length. Establish the end date and work your planning back from here, make a timeframe to launch and make it detailed with key major and minor milestones and who is responsible. Update and evaluate constantly to make sure you have been realistic in your early estimations.
Team
Gather a team around you. The best successes are collaborative, and you need to be surrounded with people who have complimentary skills, are invested in your business or project already, and are committed to putting in the hard yards during the planning, execution and fulfilment stages. Teams have been shown to significantly enhance the success of a campaign.
Networks
These are built before your program launch, and begin with all of your existing supporters and evangelists. Cast your net wide, as you never know what groups and affiliates may show up through people you already know but had never asked for help. And do ask. Surprising acts of support and generosity come from simply asking people for their skills, or publicity, or endorsement. Be strategic about what best suits your campaign target. Build a marketing list and keep records of contacts and emails, you want to have a healthy size list ready to go at launch - and keep adding to it as you go.
Brand and social media
At the beginning of the planning phase for your campaign, you need to have your brand ideated, designed and protected, you need to have your digital and social media assets such as your website, blog, Facebook, Instagram, Twitter, Pinterest and LinkedIn established and be working those channels to build followers, likers and potential customers. By generating some hype through social media about your upcoming crowdfunding campaign and the journey, you will have people pre-engaged and excited about being early adopters to your success.
Product or service
Your product or service is the centerpiece of your project, so you need to have it developed, tested, ready for market, and a production supply chain locked in. This must be done prior to the campaign going live, and there is significant evidence of the success of projects that have market ready products and short delivery timeframes to backers. This also includes the delivery of the reward and perk elements of your project.
Fulfilment
How is your product going to reach your backers? The cost of shipping, especially to an international market needs to be established and factored into the campaign reward costs. Bulky or heavy items, those with customs implications, timeframes between overseas manufacture, what happens if a pandemic shuts your suppliers down, receipt, packing and shipping, all of these have to be worked through long before your campaign launches. Again, plan for over, not undersupply, and how you can most cheaply and efficiently pack and send. Many campaigns fail here, and forward planning, risk management and factoring in contingencies can save a lot of expense, brand damage and stress.
Crafting your story
There are three main reasons why people unconnected to your project or business would support it:
They connect to the greater purpose of the campaign;

They connect to a physical aspect of the campaign like the perks; or

They connect to the creative display of the campaign's presentation

Knowing these points is key to creating a successful campaign. Each campaign should contain a powerful reason behind the idea, exciting and unique rewards, and an eye-catching display. You need not only people looking at your campaign, you need to convert these to pledges and investment, and that means you need a compelling story. The storytelling aspect is critical to conversion. There are millions of competing campaigns for crowdfunding dollars, and millions of consumer distractions for the investment in yours, so you have to capture the imagination of people who land on your campaign and make it impossible for them to not invest.
Structure your narrative with a beginning, a middle and an end, its a story and you need to have people backing you to find out the happy ending - which for them is an exceptional product or service that saves or makes them money or feel good, and for you is a happy customer. Your campaign pitch story told through video, images and text are a critical part of this success, and the more personal and personable it is, the better. Structure it using these elements:
what's the problem?

how have you solved it?

why are you the person able to deliver?

when are they going to get their reward?

what sort of value does it represent; and finally

a strong call to arms to buy buy buy.
Use high quality video and photos on the campaign, spell and sense check your text, get some outside opinions from trusted people on before you go live, make sure you have anticipated every question that could possibly be asked, and even put a FAQ on the campaign page or your website to help remove any barriers to purchase.
Running your campaign
Perks or rewards
Crowdfunding campaigns give backers perks or rewards as an incentive to invest. These usually include the product or service being funded, and often other quirky elements that get potential backers emotionally invested in the project. The rewards work best when they give the backer the feeling they are getting an early adopter advantage and that the reward is beyond what can be bought at retail, are experiential 'bragables' or fun intangibles.
Having a couple of very low barrier perks under $10 are a good way of getting traction on your campaign for people who want to be supporters but can't make a bigger investment. Discounted single products, additional accessories, reduction in price for multiples are all common strategies of reward levels, as are the experientials such as personalised or autographed goods, an experience with the founder/maker, a visit to the venue – these are only limited by your capacity to imagine, calculate real costs and value and then deliver on your promise. Recent research shows that the average number of perks offered is 14, $25 is the most popular pledge amount on both Indiegogo and Kickstarter and the most lucrative pledges for a campaign are $100.
Media and communications
Communications is the sword that crowdfunding lives and dies by. Communication covers the full suite from traditional media, email, social media, website landing pages, word of mouth, your grandma's rotary club, and you need to fully utilise every element. As covered in Planning, you need to have your contact lists and networks established. From those lists you can establish who is most clearly in your demographic, who touches your key customers or are themselves needing your product or service. Who are the bloggers or thought leaders that can help you spread the word? Reach out and form a relationship with them, get them to be evangelists for your campaign and help push the initial momentum. Its been calculated that campaigns which make 20% of their total ask in the first couple of days tend to get over the line at the end, so ask for help and ask often.
Traditional media such as print, TV and radio can be well utilised to reach a wider group and demographic that may not be so engaged with social media, and direct them to the campaign (and the amazing change to their life that your product/service is going to bring.) Unleash these tools once there is already some momentum in your campaign, and then post and cross post on social media to ensure maximum exposure. You need to tend your communications mix like a garden with regular scheduled updates. Talk to your backers, let them all know how the campaign is going, ask them to share the love. Keep reaching out to the media with updates and follow up stories, make it easy for them to get behind you. Use the viral power of your social media channels to reach far beyond your circle of influence.
Supply and fulfillment
One of the most common issues in successful crowdfunding campaigns are on the supply side. Early campaigns often raised money pre-prototype being fully bedded down, resulting in diabolical delivery issues, fully blown timeframes and a general loss of trust with the consumer which can be terribly damaging to emerging businesses and brands. The rule of thumb these days is go into your campaign with a fully tested prototype, or even an early production run ready to supply (assuming you are funding a product). Have your supply partners locked in, and have a clear understanding of their capacity to scale and deliver to your timelines.
​Many a campaign has failed because the support for it was unexpectedly overwhelming, resulting in the original manufacturer being unable to deliver, and a new one needing to be found, tested, contracts negotiated, inputs sourced etc., all while customers were waiting to receive their orders. Plan for the biggest volume you can imagine, and work your fulfilment back from there. Crowdfunding platform research has shown that campaigns with very clear manufacture and delivery timeframes, that are short, with a well articulated, reliable supply chain partner/s and process are more successful.
Keep a regular email update going throughout the campaign so backers know where everything is at and what has happened to their investment. And don't forget to thank people when then contribute, it's a small thing, which can really deepen the brand experience. Crowdfunding essentially is a relationship between supply and demand, investor and entrepreneur, and more basically, people. Like all relationships the pathway to sales needs development, consideration and thoughtful interactions.
The end
The end of your campaign is the start of the real work. Communicate with all of your backers and let them know regularly what is happening with the supply of their products, services and rewards. If you have thousands of backers, you will want to set up a clear channel for them to message you, and make sure you have timely responses when they do. It is better to do this in a closed channel like email rather than on the comments part of the crowdfunding platform.
Establish how you are going to manage this before launch, as it will be easier once it is over. Let backers know when their goods have shipped, and follow up to make sure they have been received. These backers are often the base of your first loyal brand evangelists, they chose you out of many competing options, and you need to give them some early adopter love. Especially if there are problems with the supply as there often are, having established regular communications during the campaign can make backers much more forgiving.