Over the last eight years, the Digital Ready Program has helped thousands of Tasmanian businesses to understand the digital economy, how it works, and how their businesses could best utilise a suite of digital tools to engage with their markets. Celebrant Maria Bond reached out to Digital Ready Coach Millie Walker when she had an idea for how to diversify her celebrant business and was absolutely thrilled with the results.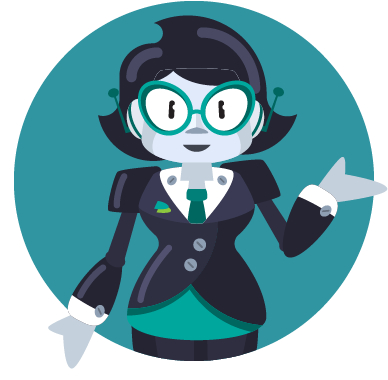 Maria Bond had been a marriage celebrant for seven years when she recognised a gap in the market. Training to become a celebrant gave you the skills to legally marry someone, but didn't give you the on the ground experience you needed to deliver the artistry of a truly memorable ceremony, especially when you were starting out.
It was a catch-22, to get the experience you had to do ceremonies, but how could you prepare and learn from others who had gone before you? Maria thought about how to fix the problem and share the learning she had done over her career with new celebrants so they didn't have to have the same steep learning curve she did. Online video training showing her going through all the steps, tips and tricks was her answer. She hired a videographer and created the visual content she needed to train other celebrants, but how to go from idea to market with no technical knowledge and no experience in launching an online business had her completely stuck.
The timing of her business concept for Wedding Ceremony Store coincided with the onset of COVID19, where the wedding industry was decimated and bookings dried up, leaving Maria with some time and space to bring her ideas to life. But how? Enter Digital Ready. Maria had heard of the program and reached out to Digital Ready Coach Millie Walker from Squawk Digital Marketing for guidance. Maria applied and booked her coaching session through the Digital Ready Program website, finding the booking process seamless. Her first coaching session was online and Maria was able to ask Millie all the questions that she had no answer to in a supportive action learning environment. Millie taught her everything she needed to know about getting an e-commerce website up and live - SEO, marketing and launching, pricing strategies, making explainer videos, how to reach her customers and make their experience from landing on the site to clicking the purchase button easy.
What Maria found so helpful about the Digital Ready Program was that not only did she have a supportive coach in Millie, she also had access to the Digital Ready Program website where she was able to learn at her own pace, utilising the vast repository of diverse training tools from blogs to factsheets, videos, webinars, case studies, and podcasts. As a non-tech savvy user, she loved the ease of navigating the site and was able to find what she needed when she needed it. Maria also attended events and group sessions, finding these so helpful as they gave participants explicit plain language advice and templates for how to do specific tasks such as pitching ideas and making marketing videos.
Maria credits the Digital Ready Program as being instrumental in the creation and launch of her new business Wedding Ceremony Store now live and selling training packages to celebrants in Australia and around the world. Her advice to any business who wants to take their digital capacity to the next level is to lean into learning with the support of a Digital Ready coach, trust in the experts to guide you even if you don't feel confident, then take imperfect action and just do it to begin your own journey.
Are you ready to turn your idea into action with the support of the Digital Ready Program? Why not talk to one of our friendly expert coaches and begin your digital upskilling journey today.