Introduction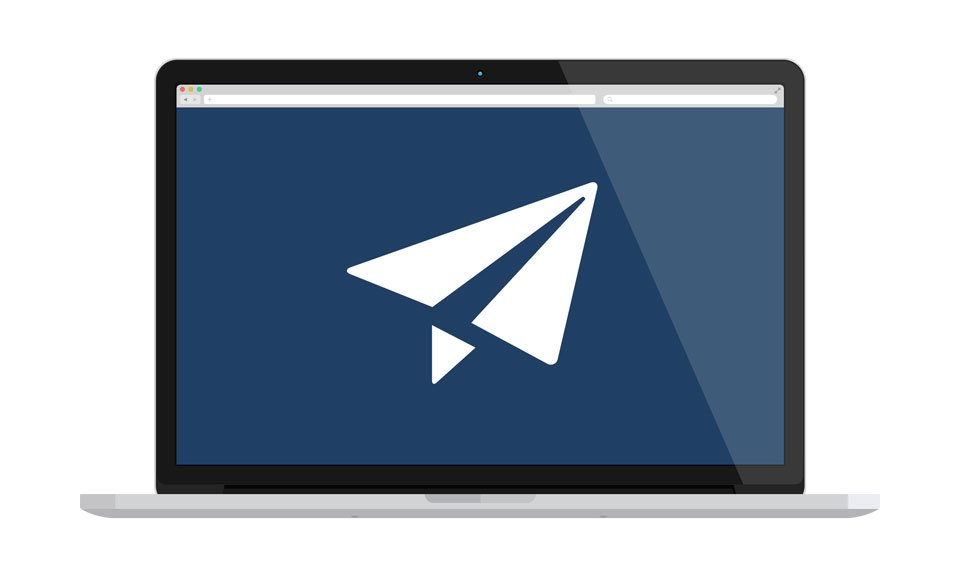 It might seem incredible (given that we all feel like we're suffering from email overload), but email still has the highest return on investment of any form of marketing. It is more successful on average than advertising on radio, television, social media and search engine advertising. The average advertising email has an end click-through rate of about 3%, which while it seems low, is very strong compared to other common online metrics. Consider, for example, a post on Twitter, which has an average click-through rate of 0.5%.
Also, while social media is going from strength to strength and growing at a phenomenal rate, it still hasn't come close to touching email in terms of overall adoption. There are 4 billion email accounts worldwide, and your customers are far more likely to have an email address than a social media account, particularly if your target market includes an older demographic.
While it's important to have a balanced and varied approach to your digital strategy, it's almost always a good idea for a business to maintain an active mailing list as part of its online marketing activities.
Understanding the importance of a strong customer database
The success of your email marketing campaign ultimately begins with the size and quality of your mailing list database. If you have access to a large number of past customers, or people who are interested in your business and keen to receive your emails, then you will have far more success than if your database is old and out of date, or contains people who are no longer interested in your business or products.
To build a successful email marketing campaign, you should start by making sure that you have the best possible mailing list at your disposal. You should be aiming to capture email addresses and consent to receive emails from your existing customers, your followers on social media, visitors to your website and other people who interact with your business in some way.
A key advantage of building your own email list is that you own it. Compare this to social media, where the ground can shift. For example, Facebook controls how effectively you can reach those who have liked your business Facebook page. Facebook has recently made changes that dramatically reduce the organic reach of posts from business pages, which in turn means that businesses need to pay for advertising to achieve the same reach on Facebook that they could previously achieve for free. At this point in time, an average of 6% of followers on a business page are likely to see your posts on Facebook. Using email marketing enables you to sidestep the gatekeepers and speak with your customers directly.
Popular email newsletter platforms
Two particularly popular platforms that are powerful and easy to use are MailChimp and Campaign Monitor. You may have seen their branding at the foot of newsletters you've received, even from major companies. There are distinct advantages to using products like MailChimp and Campaign Monitor, such as:
The newsletters can look highly professional and branded to reflect your business.

Newsletters can be personalised with a Dear <name> field.

Images and video are easy to load into the newsletter templates.

Bulk emails can be sent without your email crashing.

Newsletter opening and click-through rates are recorded.

Once you have set up an email template, you can quickly reuse it for subsequent newsletters.

It's easy to export your email list from (for example) Excel to either platform.

There is an automatic built-in unsubscribe feature.

Products like MailChimp and Campaign Monitor also have tools built into them that help you grow and maintain your mailing lists, including automated mailing list subscription forms that you can embed into your website or add to your social media accounts.
How to comply with anti-spam legislation
Establishing a customer database can take time, but is almost always worth the effort as it ensures that you can maintain contact with your customers in between their visits to your store or website and can periodically remind them that your business exists. There are a number of techniques that you can use to get your customer database established initially and continue to build it up over the long term. However, you should also keep anti-spam legislation in mind and make sure that you're building your mailing list in an ethical and responsible way.
Before you start building your customer database in earnest, you should be aware of the implications of Australian anti-spam legislation, so that you can ensure that you comply with best practice and don't alienate your customers or risk getting yourself into any legal hot water.
Fortunately, the anti-spam measures are relatively easy to understand and comply with. In essence, Australian anti-spam legislation requires that businesses comply with three general principles when they use email for marketing purposes:
Ask for consent: Before sending emails to your existing customers or adding them to a mailing list you should ensure that you have asked for and received their consent to receive such emails. This can be done by including a tick box on a subscribe form, by adding a tick box to a printed form or by receiving consent in some other way. At its heart, it's a pretty straightforward principle; if your customer hasn't given you permission to send them marketing emails, don't add them to your mailing list without asking them. Consent can be inferred through an existing business relationship, but even in those cases, it's better to create a process to ask for consent more formally if you can.

Identify yourself: When you send marketing emails it's important that your business is clearly identified as the sender of the email. You can use the from: field in the email to identify yourself, but ideally, you should also try to have some branding in the email itself to make it very clear who is sending the email.

Include an unsubscribe link: To comply with anti-spam legislation, you also need to ensure that every marketing email you send includes an unsubscribe link that enables people to easily opt out of receiving such emails in the future. Most email marketing tools include this option by default, but if you're not using an industry-standard product, you might need to include this manually.

Ultimately, complying with anti-spam legislation in Australia is relatively easy to do and, as a general rule, it also ensures that your customers have a better experience as a result.
Growing your customer email database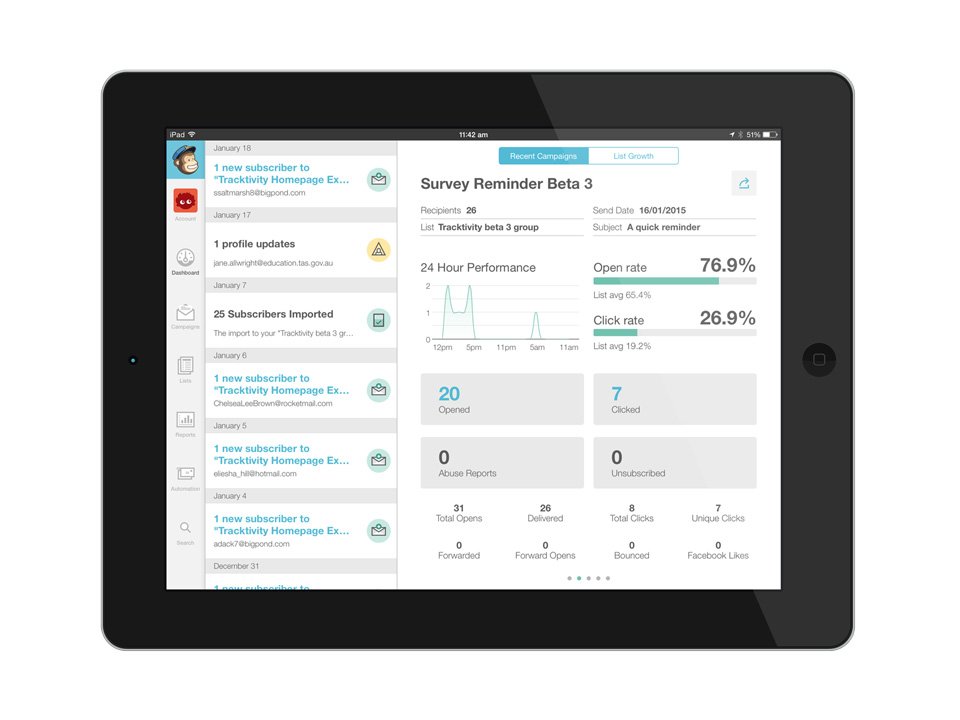 Until you have a database of customer email addresses, your eloquent and pithy marketing emails won't have anywhere to go. So your first order of business should be to establish good processes for capturing email addresses and consent to receive marketing emails from your existing customers and people who already have some demonstrated interest in your business.
At a minimum you should be aiming to have a mailing list subscription form on your website and additional subscription forms on your major social media channels. If you have a brick and mortar business or if you regularly attend events such as markets, you should aim to take printed mailing list subscription and consent forms with you. There are also a number of useful mobile apps that can enable you to quickly add customers to your mailing list using your phone or tablet.
Ideally, your customers should have an easy opportunity to subscribe to your mailing list every time they interact with your business.
In addition to making it easy for customers to sign up, you can also look into some options for incentivising mailing list sign ups. Some common strategies include:
Discounts: Providing a discount on something the customer is about to purchase if they sign up for the mailing list, or offering a discount coupon for a future purchase at the point of sign up.

Exclusive promotions: Providing exclusive deals to subscribers to the mailing list that are only accessible to those who receive the marketing emails. This not only encourages people to sign up to the mailing list, but can also encourage them to remain subscribed for longer.

Contests: Entering mailing list subscribers into a contest. The better the prize, the more likely subscribers will see this as a reason to share their contact details.

How often to send a newsletter
While posting frequently (as much as multiple times every day) is typical for social media, marketing emails can be sent much less frequently. Typical timeframes across a range of industries are monthly, every two months or quarterly. Less frequently than quarterly runs the risk of your customers forgetting about you in between emails, while more frequently than once a month runs the risk of customers getting sick of seeing your emails.
How often you send your newsletter will depend on:
Striking a balance between reminding customers about your business and overloading them with content.

Your ability to put together interesting newsletters.

Your industry – are you in a sector with plenty to write about?

A tip for your first newsletter is to think carefully before committing yourself to any particular frequency. If your newsletter turns out to be monthly, all good, but don't put yourself under unnecessary pressure. Sometimes you may want to time your newsletter with a particular announcement, so let your business, rather than the calendar, dictate when you send newsletters out initially. Once you have a bit of a feel for the frequency that comes naturally to your business, you can start to formalise that into a more regular schedule or content calendar.
A word on opening rates
The newsletter platform you choose will give you an indication of the likely opening rate in your sector. Don't be surprised or disheartened if it's only around 20%, and that you too only achieve this sort of figure. Opening rates higher than this are to be celebrated in our high email-traffic world. Click-through rates are lower still, at around 3%, though this is still more effective than most other online marketing options.
Establishing your writing style and tone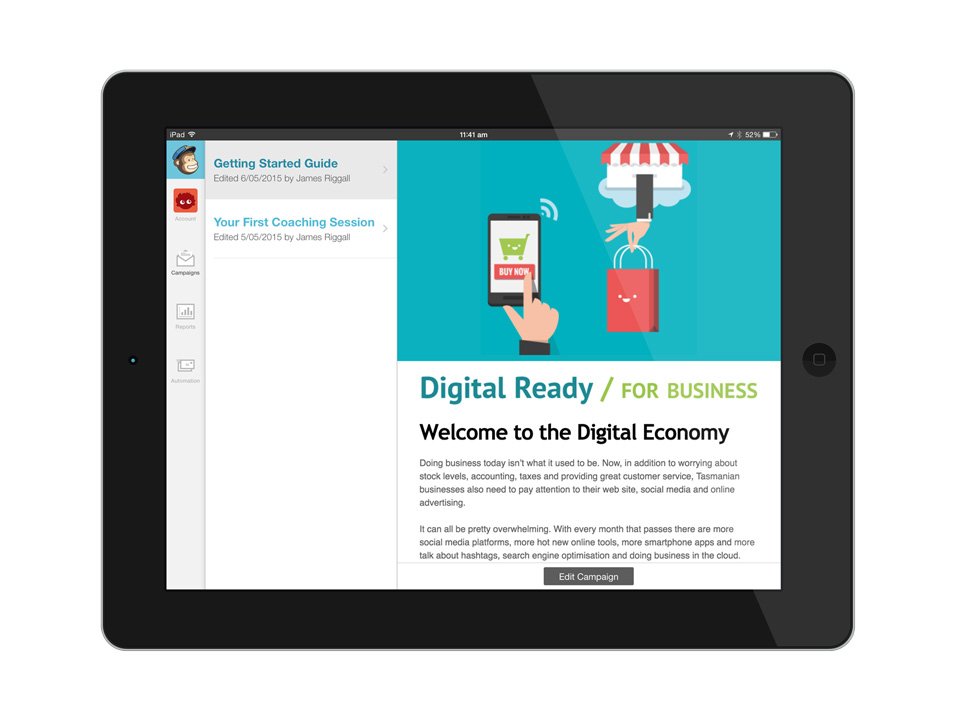 It's great to set the tone or style of communication early on, preferably in your first newsletter. It's even better if this reflects the decisions you have made around your brand because your newsletter is, of course, a marketing tool that represents your business.
To help you decide on your tone, consider which words you associate with your business brand. Do you have three or four words that describe it? If you haven't yet thought much about this, another useful trick is to consider the top five things you wish your business to be known for, and write them down. The words in your list will help inform your style and tone of voice.
Consider, too, whether your newsletter will all be serious, or will there be any light-hearted items? Will your personality shine through the writing, or do you want it sound less identifiable, more corporate, or anonymous? Once you have a bit of a feel for the tone you're aiming for, you'll find it's easier to come up with ideas for what you should be talking about, and the writing process itself should be a bit easier as well.
Content ideas for your marketing emails
If you're struggling to come up with ideas for what to talk about in your marketing emails, here are some suggestions. You will only want to use a few at a time, as the best newsletters are quite brief. Keep your tone aligned with your business voice and brand. If you are a casual, fun, contemporary brand, use a first person and conversational style. If you are corporate and more formal, keep the language polite and personal, but with a third party focus. Always imagine the experience of the reader rather than the writer when you are editing your work, and if in doubt of anything get someone in your business or a trusted friend to give feedback. 
An image for each item
Before we get into this list, bear in mind you'll probably want to source an image for each item. During the time between newsletters, take photos when you can so that you have content ready at writing time. For some items, use a cheap image library such as Dollar Photo Club. If you're a keen Instagrammer, remember that you can cross post images you have already shot and filtered in your newsletter, and in fact a strategy like this serves to reinforce the look and feel of your brand. If you have images that have performed particularly well, you could even highlight them as your image of the month and ask readers to send you their images of your brand in action.
Industry news
Between sending out newsletters, keep an eye open for interesting snippets in your industry area. Save links to articles in a document (perhaps on your desktop) or in an email folder to make it easier when writing time comes. Talking about these news items, or bringing them to your customers' attention, will indicate your expertise in your field without having to talk directly about what your own business does.
What you've been up to
Have you developed a new product or service, been out at an expo or expanded into a new market? If you are a service business, perhaps you have completed a major project for a client who would be happy if you talked about it in your newsletter (check first). Have you had an experience of seeing your brand or product in action, or perhaps have some thought leadership to share about your sector? 
Social media and blog content
Make the most of the social media content you have already written. If you've been writing regular social media posts, then you can either reuse that content or link to the posts. Because there's so much noise on social media, it's unlikely that the people following your mailing list have seen everything that you've posted online, and they'll often appreciate links to some of your best performing content that they may have missed. For example if you are regularly posting updates to LinkedIn, you can perhaps select one of those longer published posts in your newsletter, note that the piece originally appeared on LinkedIn and add a link and a call to action to connect with you there. 
Short items
As few of us have much time to read, short items are particularly popular. You can always have a 'read more' link to somewhere (such as your website, or a newspaper site) for those who wish to explore an item in depth.
Customer of the month
If you are in a service business, identifying an interesting or innovative client and giving them a plug in your newsletter can spread goodwill and interest. Even though the news item is about them, your readers will then know they are clients of yours, which in turn helps to build an understanding of the type of work you do.
A guest blog
A similar idea is to ask someone in a business related to yours to write a blog. Put their blog on your website (remembering to post it out to social media too) and then link to it from your newsletter. This way you should broaden your reach to include some of your guest blogger's contacts.
Video content
If you've made any video content for your business, you can link to that or embed it directly into your marketing emails.
A little whimsy
If your sector is dry in content terms, consider having a "special interest" item at the end; perhaps it could relate to a passion of yours, or something that's tangentially related to your business. For example, a Tasmanian finance broker has an unusual recipe each month. While this might not be part of your core business, it's often the little details and small touches that encourage people to stick around for your next email.