What is Pinterest?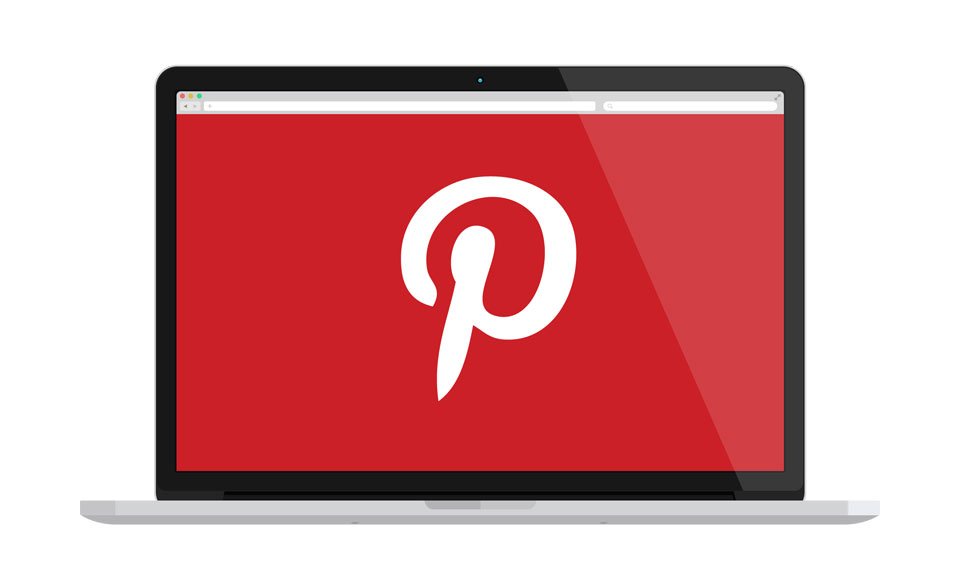 Pinterest is an online collection of pin boards, where people collect images they like and others follow them to get inspiration, a visual discovery network. For example customers might have pin boards for 'Places they would like to visit', 'Bathroom renovation ideas', 'Birthday cake ideas' and 'My wardrobe style'. Some may be for business but many are related to personal interests. 
Pinterest is a great opportunity for brands because it can be a portal for their products, services and even their content. It is a chance to lead with content and let social interaction take a secondary role. Brands will be able to see what people care about instead of who they care about. The market research alone is invaluable from a branding perspective. 
Pinners love learning how to do new things in an accessible way, so content relating to DIY and cooking are popular. Infographics are also generally quite successful on Pinterest, because of the way they provide information in a concise, visual way.
For many people, Pinterest is one of the primary sites they use for inspiration and exploration, with 43% of Pinterest users claiming to use Pinterest in lieu of reading magazines. Because Pinterest relies heavily on posts that link back to a source web page, the network has a greater ability to drive traffic to websites than almost any other social media platform. Pinterest users also frequently use mobile devices to access the site, so if you want to make a splash on Pinterest, you should also make sure that your website renders well on mobile.
Who uses Pinterest?
Pinterest's focus on goods is unique in the social media landscape. Where Facebook connects people for social interaction and friendship, LinkedIn connects professionals for career opportunities and Twitter connects people to news and up to the moment information, none of these is primarily designed to shop. 
Pinterest's audience, on the other hand, is dominated by women in their 30s with young families—a group that does the majority of the shopping. Pinterest draws this demographic because it conveniently delivers information on a range of products and services women need for their families. Current statistics show that there are 100 million users worldwide with 85% of users being women. With women recognised as making many of the household and major purchase decisions, Pinterest plays an important role in pre purchase research, especially the capacity to create shared boards so potential items can be discussed amongst a group of friends or collaborators. 

New research shows that in emerging economies like India and China the gender split is closer to 50%, with men an increasing year to year growth market for the site which is showing no sign of abating in 2016. According to Shareaholic, Pinterest is still driving more social media traffic referrals than Twitter, StumbleUpon, Reddit, Youtube, Google and Linkedin. And according to Piqora, the average pin results in .78 in sales. 

If your business sells products and services that lend themselves to great visual imagery, such as clothing stores, architecture firms, landscape designers, florists and beauticians, then Pinterest can be a powerful way to increase your profile online and drive traffic to your website.

Setting up an account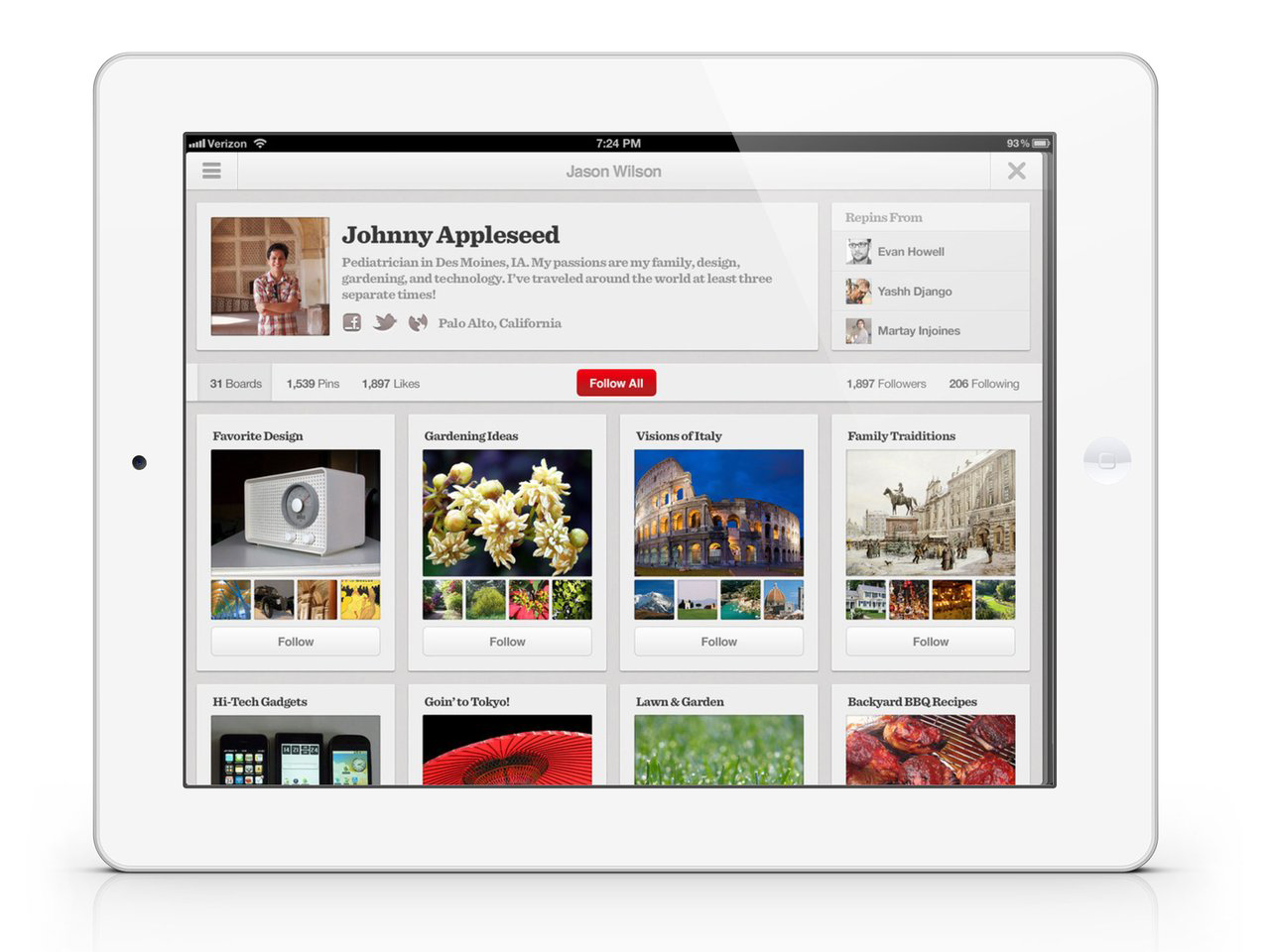 Signing up to Pinterest as a business is an easy, straightforward process. You can sign up using an email address and password, or if you prefer, you can sign up using your current Facebook or Twitter account. If you choose to sign up using Facebook or Twitter, then your existing accounts will help you to get started by making it easy to follow people you already know and encourage them to check out your Pinterest page. You'll also have an option to share your pins to Facebook or Twitter if you choose to.
When you're filling out your profile, make sure to include your business web address so that people can find your website easily from Pinterest. You should also make sure that you upload a profile picture (using the same image that you use on other social networks is usually a good idea). Once you have signed up, you can go ahead and create some boards by simply clicking the "Add +" button in the upper right hand corner. 
Give each board a descriptive name that makes it clear what kinds of content you'll be pinning to that board. It generally considered that about 10 boards is a good number to manage for business with at least 4 pins in each because that is the 'view' that people have when they come to your site (or to use a designer term, 'above the fold').
Managing notifications
Pinterest notifications are easy to understand. When you're just getting started, it's usually a good idea to leave all of the notifications turned on, so you can more easily keep tabs on what's happening with your new Pinterest account. You can always scale back notifications later if you find them to be irritating, or if you're checking Pinterest regularly enough to not need the additional reminders.
Leaving notifications on will help you understand the activity happening on the site and help you to remember to engage with your followers. By default, you will receive notifications when someone likes one of your pins, comments on one of your pins, or repins one of your pieces of content to their own pinboard.
Pinning content to your boards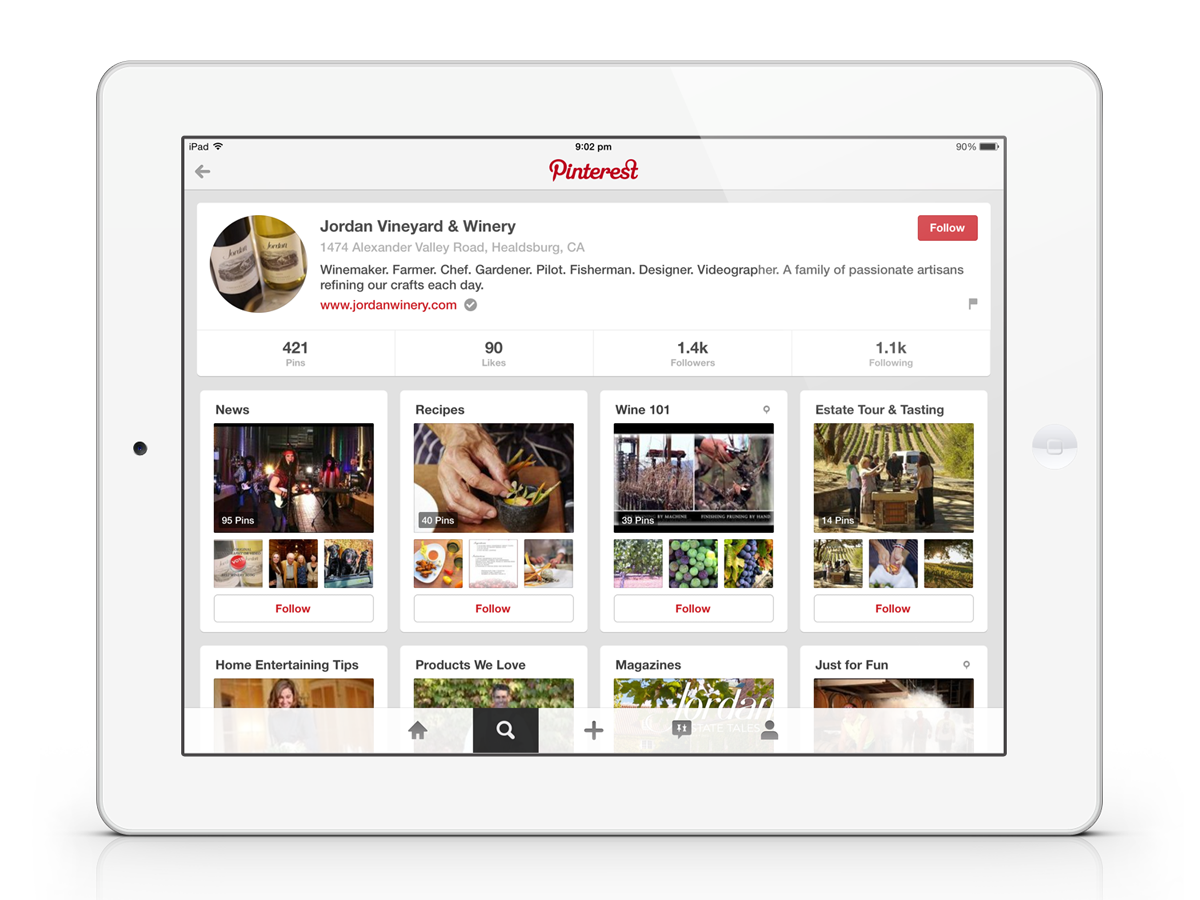 To upload a pin, click the "Add +' button in the upper right hand corner (the same as adding a board), a screen will pop up and you will be able to either add a pin by copying and pasting the URL of a website or by uploading a photo off your computer.
Generally, it's better to pin an active URL than it is to upload a photo directly. If you have a lot of photos that you'd like to pin, consider creating a gallery page on your website, or creating a photo-blog where you share a photo every week, then pin that photo to Pinterest as well. By creating content on your website that you then share on Pinterest, you'll increase the chance that potential customers will find their way to your site and learn more about your business.
Pinterest users can like and comment on your pins once you've shared them, in much the same way that they can like and comment on Facebook posts. As is the case with other social media networks, try to respond to people if they leave a nice comment or ask you a question.
If you're finding the Pinterest website to be a little unwieldy, you might like to install an official browser plugin that makes it easier to add content to your Pinterest boards. The browser plugins are useful if you curate a number of different boards. They reduce the amount of copying and pasting and swapping between windows that you need to do to post something to Pinterest, which can save you time and make it a little easier to weave Pinterest updates into your normal workflow.
Creating great Pinterest content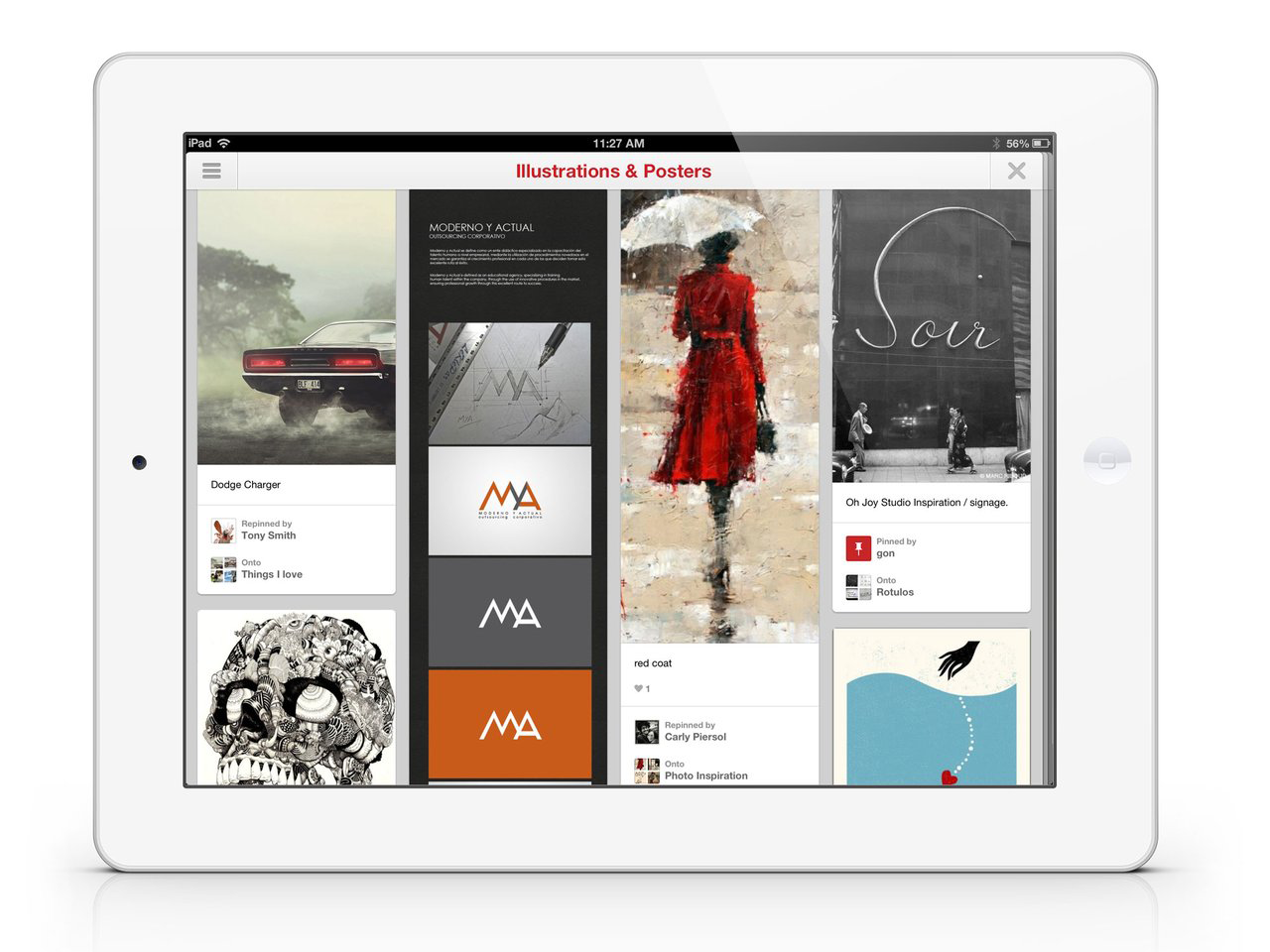 When you're getting started with Pinterest, there are a few questions that you should keep in mind as you compose each post. They are:
What is the primary purpose or goal of this pin?

Does this match with your overall brand?

What makes your business or product unique?

How do you want people to feel?

What do you want them to remember about your brand?

These questions will enable you to post appropriate content that fits in with your brand and the rest of your digital marketing strategy. Before too long, you'll find that you no longer need to ask yourself these questions consciously. Instead, you'll have an instinctive understanding of which sorts of posts fit your brand and which ones are better left unpinned.
Pinterest states that pins should be helpful, beautiful and actionable. Even if your audience may be a middle socioeconomic category, it doesn't hurt to include high-end products or images on your Pinterest boards. Your followers on Pinterest will often be in an aspirational frame of mind as they browse the site, in much the same way that people tend to be in an aspirational mode when they read fashion magazines.
Even if your followers don't have the money to buy from you right away, don't be surprised to see your posts being repinned to boards with titles like "places I'd like to visit" or "furniture inspiration". For many people, Pinterest is used as a way to catalogue things that they would like to purchase, places they would like to visit and clothes they would like to wear. While not every interaction on Pinterest will lead to a sale, Pinterest does tend to convert more frequently than other platforms because Pinterest users are more frequently aspirational, their public intention around a product and regular viewing of the image sets a stronger acquisition goal to be achieved. It's also a little bit easier to link straight to a product page on Pinterest than it is on other platforms. For example, artists, designers and jewellers often have very high quality product photos on their store pages. On Pinterest, you can pin these photos to create an aesthetically pleasing post, while also providing a direct link back to the store page. If the post spreads far and wide because Pinterest users like the photography, the link to the online store will travel with it.
While a platform like Instagram is mostly focused on your own original content, your Pinterest presence will benefit from having a mix of your own content (your images, links to your gallery or blog) and content that you've curated, but which originates elsewhere on the web. For example, if you're a landscape photographer, you might have a number of boards that are exclusively for your own photography alongside boards where you share the work of photographers that you admire. Each post, whether it's your own original content or something you've curated, is a chance for a new potential customer to find you on Pinterest and learn more about your business.
While Facebook, Twitter and Instagram tend to favour square or rectangular images in a landscape orientation, on Pinterest, taller images in a portrait orientation can work really well. Keep this in mind when you're selecting what to pin, particularly when you're sharing images from your own website or blog. 
Pinterest is similar to Facebook and Twitter for business in that it runs on an economy of shares, likes and mentions. Aside from putting up your own pins, make sure that you connect with other pinners and businesses in your sector - especially influencers and those businesses with large followings. By exposing their pins and boards, they will be notified, and can see who is supporting them, and will likely return the favour. 
Making the most of captions
When you create a pin, you have an opportunity to add a caption. It's important to make the most of this, as the text you add to the caption will be used to help people find your pin when they search for keywords. You should try to create a caption that's descriptive and fun to read, but which also uses the keywords that you hope people will search for. While you can use up to 500 characters for your caption, as a general rule you should aim for 200-300 character captions. This caption length has been shown to be the most effective.
Hashtags are no longer necessary on Pinterest as the search functionality looks for keywords in pin descriptions. When writing your pin descriptions, make sure you are using the keywords most people would use to find your content. For example, if you want to be found under the keyword 'travel', you would obviously use the word "travel" somewhere in your description.

If you're re-pinning someone else's content, you can use the caption field to provide your own commentary and let people know why you're re-pinning that particular post or what you find interesting about it. If you're pinning your own content from your website, you can use the caption field to add a bit of extra information, or to include a call to action. You should also make sure that you use the category field effectively. Pick a category that's a good fit for your post. 
Connecting Pinterest to your website
There are a number of ways to encourage people to pin content from your own website onto their Pinterest boards.
The first step is to consider adding a "Pin it" button to your site, which will enable people to quickly pin images to their boards on Pinterest. The "Pin it" button appears when someone hovers their cursor over a picture on your website. At that point, it's only a single click to bring up a Pinterest window that enables them to add that image to one of their Pinterest boards and share it with their followers.
You should also consider adding a button that enables visitors to your website to quickly visit your Pinterest profile, or follow you on Pinterest without leaving your website. If you have a Pinterest account, you should ensure that you let your existing customers know about it by adding a Pinterest link alongside your other social media links on your website.
While these steps are important, perhaps the most important way to link your website to Pinterest is to create a gallery or blog that is regularly updated and use that to generate content for your Pinterest boards. The most effective way to encourage Pinterest users to visit your website is to create great pins, which your followers can share to their own networks. If you're sharing original content, but not including a link back to your website, you're missing an opportunity to increase the visibility of your brand.
Advertising on Pinterest
Promoted pins are currently only available in the US, but the rollout into Australia is just about inevitable. Early reports on the effectiveness of these ads are very positive, so it might be worth keeping an eye on news relating to Pinterest advertising availability in Australia. As is the case with other social media advertising platforms, you can expect Pinterest advertising to include the ability to target specific audiences, using country, age, gender and interests. One of Pinterest's big advantages when it comes to advertising is that its big data is built on intent rather than Facebook's measure of affinity. The data is able to show what users are looking to buy - and in what area and region. Priceless for businesses that are looking to sell goods or services.
Measuring your success
Like any marketing activity, it is important to measure your success. Pinterest has its own analytics tool, which is relatively easy to use and understand. The Pinterest analytics tool tracks statistics such as number of likes, number of comments and number of re-pins for each of your posts, which can help you to quickly figure out which posts are resonating with your audience and which ones aren't. The Pinterest analytics platform also enables you to learn more about your followers, including basic demographic information such as gender and location. Pinterest also provides some invaluable background on the interests your followers share; this can help you to figure out whether you should be tailoring your content to more accurately hit the interests of your audience. In some cases, it can give you insights into new product offerings you might like to try out.
If you have the "Pin it" button set up on your website, the Pinterest analytics tool can give you some valuable insights on how that button is being used. Of course, the Pinterest analytics tool will also show you whether your Pinterest activity is successfully driving hits to your website.