Useful Digital Tools: Business Management and Finance
Introduction
You've probably already tried some online tools to help you manage your business more efficiently. Here is a list of some current Doctor Digital favourites. Most of them are free or have a free trial option and most are based in the cloud, which means you can log in and have a play before you commit.  
The advantages of using digital tools are they can:  

save you time and money
make you look more professional
improve your customer experience
be easier to use than you might think
Management tools
Life wasn't meant to be easy, but why not make it as easy as possible with clever tools to get things done fast and efficiently right? Here is a showbag of goodies to help you get started.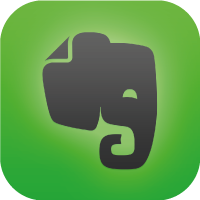 Evernote
Notetaking and organising.
Evernote is a tool that helps you organise your work. With it you can take notes, track tasks, and save things you find online. It automatically syncs Evernote information between your phone and computer. You can also share, collaborate, and discuss with colleagues without switching apps.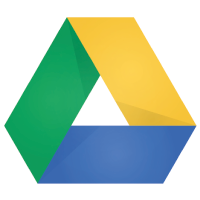 Google Drive
Document sharing and storing
Google drive is a suite of online document editing tools, which includes cloud-based applications for preparing documents, working on spreadsheets, creating presentations and building online forms. Google Drive also stores your files in the cloud, so you can easily access them from any Internet-connected computer, just by logging in to your Google account. However, the greatest advantage of using Google Drive is that it enables multiple people to edit the same documents simultaneously. By combining Google Drive with a video conferencing tool like Skype or Hangouts, you can collaborate effectively on documents and spreadsheets, even if your collaborators are distributed all over the world. Sure, it doesn't make Word or Excel documents as pretty as if you work from the MS Office suite, but the wins of cloud storage and collaboration make that clunkiness forgiven.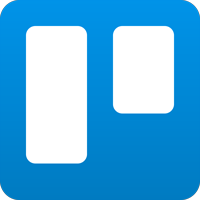 Trello
Project and task management
Trello helps with project management in a simple but powerful way. Projects get a full graphic display that can be customized with the different phases of the project (called lists) and the individual steps along the way (called cards). With members editing, moving and adding things to your board, Trello makes it easier to see a project making progress. Trello is free to use, but for if you want to add in additional business features, it will cost you $5/user per month.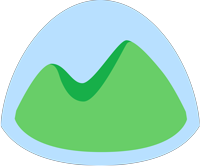 Basecamp
Project and task management

Basecamp is heavily used project management software (100 000+ customers) which has had a long period in the market to grow and evolve as business has changed. (Interestingly the founders of Basecamp are massive advocates of remote working and have a fantastic book on how to transition your company to a remote working organization, which you can read about here.) The cloud based software helps you arrange your calendars, set meeting schedules, track assignments, and store documents. Pricing is per month, with a sliding scale of costs, first project is free, no matter how many users, or how long it goes for.

Slack
Communication between internal and external teams
This product is great for real-time communication for one-on-one conversations or with everyone on your team. You can also organize chats by subject, and integrate activity from Github, Trello, Pingdom, etc. Slack is as close to a virtual office as you can get and for even better organization you can create one channel for every client, and invite only the people on that project to be on that channel. Slack is free to use as long as you want with an unlimited amount of users.

Grammarly
Spelling and grammar checker
Grammarly will make sure your messages, documents, and social media posts are clear, mistake-free, and impactful. Adding Grammarly to Chrome means that your spelling and grammar will be vetted on Gmail, Facebook, Twitter, Linkedin, Tumblr, and nearly everywhere else you write on the web. Working on a large project, an essay, or a blog post? No sweat. You can create and store all of your documents in the Grammarly online editor. Freemium and paid options available to ensure your words look sweet when they hit your customers.
Accounting
Cloud-based accounting tools have a number of advantages. If your accountant uses the same platform, they can log into your account and see your information in real time. This is useful if you call them with a question, or at tax-return time. You can store your tax invoices and expense receipts online, and there is no need to update your version of the software, which used to be costly. You can automate transaction tracking and there are add-ons for inventory, CRM and timesheets. You might want to involve your accountant in your selection.

The following all have 30-day free trials, a mobile phone app and a variety of plans that can be cancelled at any time.

QuickBooks Online and QuickBooks Desktop are small business accounting software. If you have complex inventory needs, or need to account for the activities of multiple businesses, then you should go with QuickBooks Desktop. QuickBooks Online is the ideal solution if you run a service-based business that doesn't need advanced inventory tracking options or doesn't have complex invoicing requirements. It's also the best option for companies that want access from multiple devices, have more than one person who needs access, and desires data changes to be immediately stored in the cloud.
Here is a detailed comparison if you want to find out more about the two options, to purchase a version for your business from Quickbooks click here.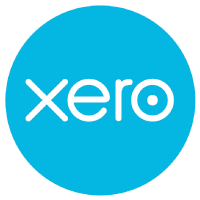 Xero
Xero is a pioneer in cloud-based accounting and began in New Zealand. With monthly plans, it provides business owners with real-time visibility of their financial position in a way that's simple, smart and secure.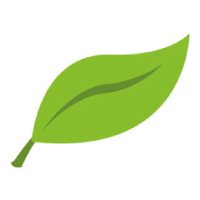 Freshbooks
If you don't need a fully-fledged accounting tool, but are looking for something to help manage client information and make invoicing a little easier, FreshBooks might be worth a look. FreshBooks is a lightweight invoicing tool that can help reduce some of the hassles of sending invoices, tracking payments, accepting credit cards and maintaining a client database.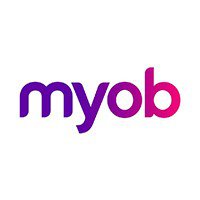 MYOB
is proud to be a leading provider of business management solutions in New Zealand and Australia. From desktop software to cloud-based solutions, MYOB can fulfill your needs. With the right tools for your business, you're free to focus on doing what you really love.

Receipt Bank
Receipt Bank helps all to medium-sized businesses, sole traders, and individuals save valuable hours by pulling information from receipts and invoices quickly, accurately, and efficiently.This online solution saves hours of hassle fossicking around for receipts in boxes under the bed, or deep handbags. Receipt Bank's shoot and store app or email based service allows you to instantly capture receipts and send them through to your bookkeeper or accountant or to Xero with notes so they are all present and correct for reconciliation and automatically in the right cost centres. From sole traders up to larger businesses and accounting firms, Receipt Bank charges a per monthly fee, with an escalating cost based on size of firm.

Event management
You can certainly take the hassle out of organising events and taking payments online with Local Tickets,  Eventbrite or Meetup.

Local Tickets
Local tickets is a franchised event management and ticketing software service that operates regionally and in major centres around Australia. Easy to set up, participants can buy tickets, check details of events and keep up to date, while event managers can have a seamless end to end management tool online from set up, to sale, to people management to event reconciliation. Similar to Eventbrite, with a marginally less aggressive cost of use, you can support local businesses in Tasmania by using this service and make your event easy.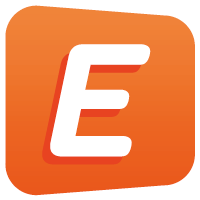 Eventbrite
With Eventbrite you can create events and take registrations online, including payments. It's free for organisers to use if your tickets are free. If you're charging for ticket sales, Eventbrite charges a percentage and a per-ticket fee. Paperless tickets are possible through the Eventbrite phone app.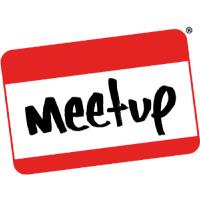 Meetup
Meetup is an online social networking portal that facilitates face-to-face group meetings. It allows members to find and join interest groups by location, and the website helps them arrange a place and time to meet. There are monthly payment plans for group administrators.
Mobile payments
Get paid on the go with mobile payment devices. Send invoices, log cash payments and send instant receipts. They work with point of sale systems and connect with mobile devices as well as being stand alone portable units perfect for retailers on the go.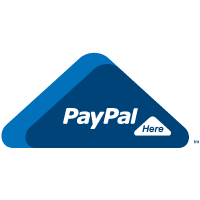 PayPal Here
PayPal accepts MasterCard and Visa credit and debit cards, as well as PayPal payments. You buy the device then pay a percentage fee with each transaction, but there are no monthly fees. Link the device to your smart phone and accept card payments, send receipts, view your sales history, process refunds and view and withdraw your balance, all from your mobile.
Point of sale
Online point of sale tools use real-time stock level information to send alerts when stocks run low. They can integrate with accounting tools and e-commerce platforms.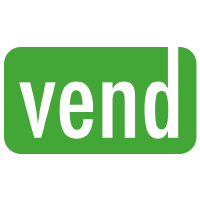 Vend
The leading software at present is Vend, which is intuitive to use and applicable across all types of retail. If you're looking for a system that can integrate your front-end and back-end systems for both retail point of sale in store, and your online store, then Vend is a contender. Vend also integrates with popular online store providers, so if you have an established online store, you might find that Vend can integrate with it natively, without any major changes to your existing website.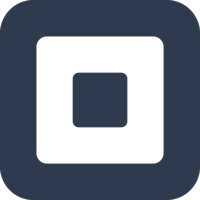 Square
Square is a payment processor and growing software company, you've likely seen the Square Stand at checkout in coffee shops and small retail stores. Its point of difference is that Square doesn't issue merchants a merchant account, but aggregates its merchants under its account. Rather than charging cost-plus or interchange plus pricing, it uses a flat fee structure, so every merchant pays the same regardless of size, though custom pricing is available by request for vendors who pull in more than $250,000 per year. While Square is one of the few affordable options for micro-businesses, such as farmers' market vendors, it is also worth considering for higher volume business that process smaller transactions. Square can be used through a mobile smartphone's headphone jack, or as a Bluetooth device. Receipts are provided via email or text instantly, making mobile payments painless, with funds available within 12 hours.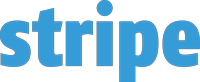 Stripe
Payment gateway for E-Commerce
Founded in 2010, Stripe (stripe.com) is a web application that allows merchants to accept credit card payments through their websites. The service is particularly tailored to merchants with web development skills who want to customize it according to their specific payment needs, and its capabilities include billing on a recurring basis, accepting bitcoin, and facilitating payments on marketplace-style platforms. Stripe's costs and fees are fairly straightforward. The company charges a flat per-transaction fee of 2.9% + $0.30, regardless of card type, and adds a 1% fee for international payments. Overall, Stripe's pricing and business model resemble those of the mobile credit card processing company Square, but for online businesses.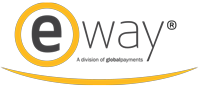 eWay
Payment gateway for E-Commerce
eWAY is a payment gateway, between the merchants website and their bank. eWAY captures the payees credit card details which they enter onto the website, then pass it onto the bank to process. The funds are then settled into the merchant's nominated bank account once the card is processed. eWAY has a relatively fast set up, where you create your eWAY account, then choose a service and set up an Internet Merchant Account, you can then start accepting payments from customers within 6 days. eWAY also accepts Paypal payments and multiple credit card payments. eWay fees on their own merchant account are from 1.6% per transaction. The beauty of eWAY is that you can haggle with the big banks. If you let your bank know you "expect to receive ($1MM+ volumes) you can generally get < 1% per transaction depending on your industry.
Music streaming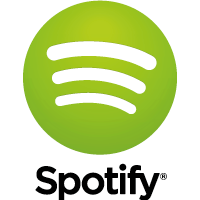 Spotify
Spotify should get a mention on this list as a tool for enhancing your workplace with new tunes. It enables you to stream music to any device, search for and discover new music, follow artists and share your favourites. You can sign up for free or opt for the ad-free premium plan. Wow and delight your customers with custom sharable playlists and create an audio point of difference for your business, or just share on social media what is getting you motivated for the day.