What is YouTube?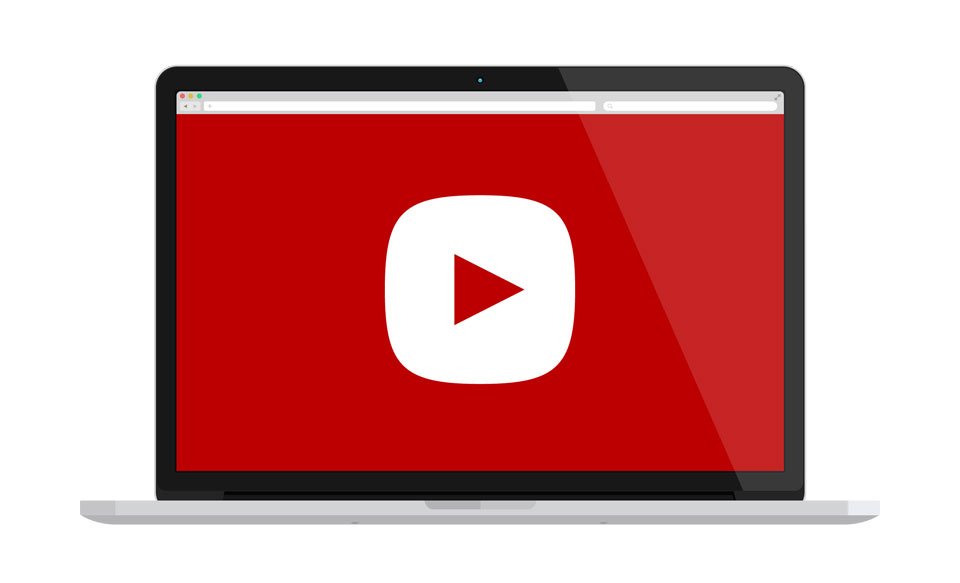 YouTube is a popular site for hosting and sharing video, which is run by Google. In addition to simply hosting video that people can view, YouTube also has a social network component, which enables people to like videos, share and comment on them, follow content creators and generate public playlists. YouTube content is widely accessible across a range of devices. YouTube users can watch videos on computers, tablets, smartphones, smart televisions and video game consoles.
The main YouTube website is one of the most popular online destinations in the world. It is the second largest search engine (behind only Google) and it has more than 1 billion active users. In Australia there are nearly 14 million unique active users every month. Every day people watch hundreds of millions of hours on YouTube and generate billions of views. YouTube content creators are prolific as well, with over 300 hours of video being uploaded to YouTube every minute.
YouTube is also a useful way to host a lot of online video without incurring the expense of hosting and streaming the content from your own servers. You can host vast amounts of video content on YouTube for free, then share that video to social media or embed it in your website without running the risk of high bandwidth and storage costs. Because of services like YouTube, even small businesses can afford to use video as part of their online strategy.
Video case study
It was all about buying musical instruments from shops when Launceston violin and bow maker Philip Smith started.
Creating a YouTube account
Creating a business account on YouTube is a relatively straightforward process. If you have a Google+ page for your business already, then log into Google+ and then visit YouTube. From there, you can use the dropdown menu in the top right hand corner of the page to create a new channel. Creating the channel will establish your YouTube account and will trigger a short tutorial which will run through the basics.
If you don't have a Google+ account yet, then it's probably easiest to create a Google+ page (you'll probably want to set one up at some stage anyway). However, if you would prefer not to do that, you can create a YouTube business account from a personal YouTube account. To do that, click on your portrait photo in your personal YouTube account, then click on the gear icon and select "Creator Studio". From there, you have the option to create a new channel, which you can use to create a channel for a business, product or brand.
Once you have a YouTube account set up, you'll want to wrap your head around how your channel is arranged and what tools are available within YouTube to help you create and share videos.
When you're first setting up your YouTube channel, there are a few things that you'll want to do.
Upload a profile and cover image: Like most other social media platforms, YouTube provides space for both a profile image and a cover image. Make sure you upload images that are clear and recognisable in both places. Your profile image should be your logo and the cover image should be something striking, but related to your business. Try to have a consistent set of header and profile images across all your social media channels so your brand is instantly recognisable to your users.

Fill in your details in the about tab: Once you have a profile and cover image uploaded, you should jump to the about tab and fill in as many details as you can. In particular, make sure that you add a channel description and provide links to your website and other social media accounts in the links section. More is more in this case, and depth and accuracy in your profile will assist in building SEO for your website as Google ranks your information across multiple online presences.

This will make sure that your profile is in good shape before you upload your first video.
Finding your way around the YouTube interface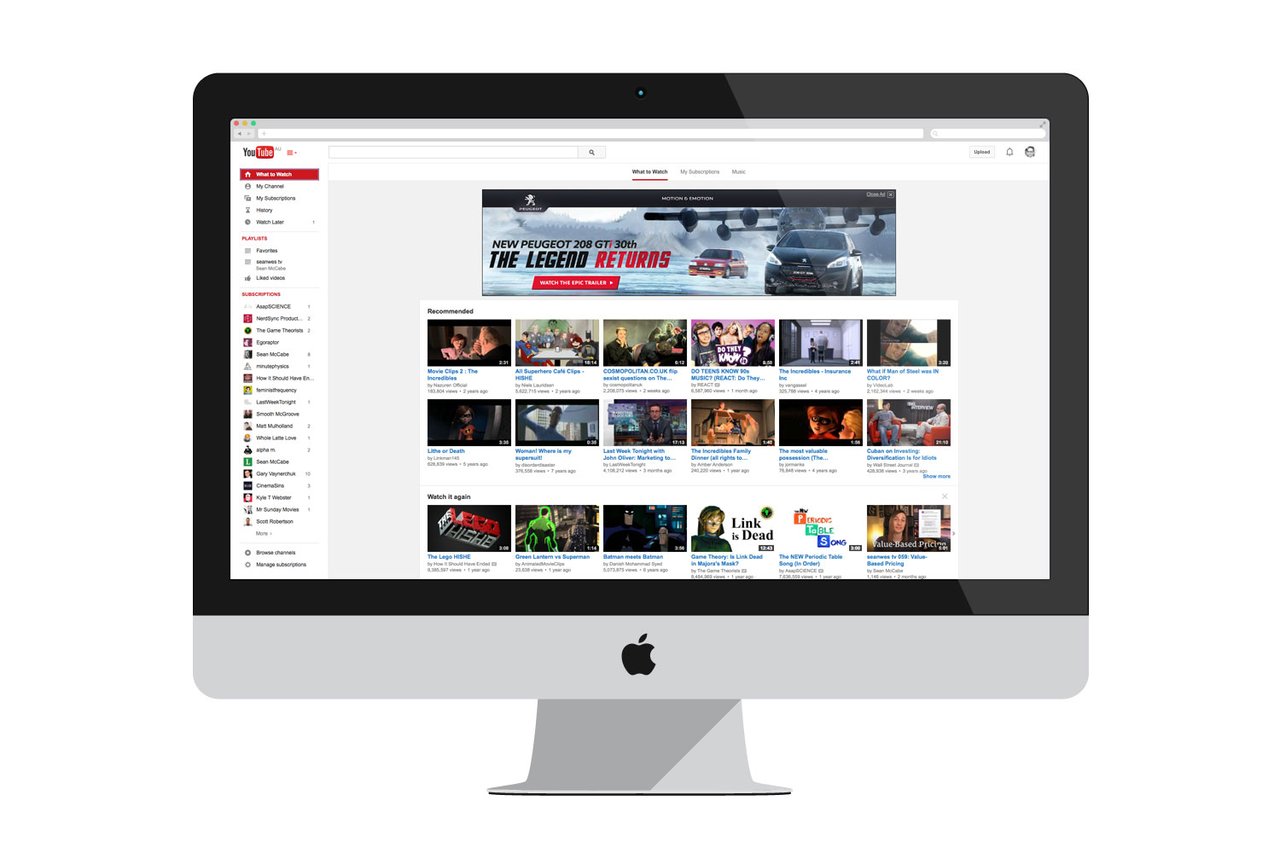 Once you have your basic profile built, you might want to explore the rest of the YouTube interface. Most of the heavy lifting on YouTube is done in the creator studio. You can find the creator studio by clicking on your profile image in the top right hand corner of the screen, then clicking the "Creator Studio" button.
Here's what you'll find inside the creator studio:
Dashboard: The dashboard provides a quick view of the major stats relating to your YouTube channel. You can customise the dashboard by hitting the "Add Widget" button in the top right hand corner.

Video Manager: The video manager provides a view of all of your existing YouTube videos and is a quick way to find an old video to edit the description, privacy settings, or check in on the viewer stats. The video manager also provides access to your playlists.

Community: The community tab provides quick access to all of the comments on your videos and provides access to comment moderation tools, as well as information about your subscribers.

Channel: The channel tab provides access to channel-wide personalisation settings. The channel tab is also where you can access YouTube's monetisation settings. If you enable monetisation, YouTube can show ads next to your videos, in exchange for sharing some of that revenue with you as the content creator.

Analytics: The analytics tab provides access to all of the stats and analytics information for your YouTube channel. You can use the analytics tab to see how many people are watching, liking and commenting on your videos, view demographic information, monitor subscriber rates and just generally keep tabs on how your channel is performing.

Create: The create tab provides access to some basic video editing tools which can enable you to tweak your videos before making them public on YouTube. While it's generally a good idea to do most of your editing before uploading, if you only need to make minor tweaks, the create tools may be enough to get your video finished off. You can use the create tab to add free music and sound effects to your video, as well as performing basic video editing tasks (such as muting audio, cutting and rearranging sections of video, adjusting brightness and contrast and so on).

Creating videos for sharing on YouTube
Over the past few years, video has emerged as the single most engaging and compelling kind of content on the web. Video is entertaining, is a great way to showcase your business and is an opportunity to show your products in action, demonstrate expertise and reveal your personality.
When introducing potential customers to a product or service online, keep in mind that while text is good and images are better, videos are the best way to capture and retain attention. If you can do something that you're currently doing with a combination of text and images with a short, snappy and well-produced video instead, then you might find that the latter approach is more effective.
Video generally takes more time and energy to produce than text and images, but keep in mind that your videos don't necessarily need to appear professionally produced. A lot of the most successful content on YouTube is less slick in its presentation and is popular because of its authentic voice and the personality of the creators, rather than the manner in which it was produced. In fact, many consumers prefer videos from businesses that are a little rough around the edges, as it humanises the brand and makes the business more relatable. These sorts of videos sit more naturally alongside other user-generated content on YouTube. If your videos can be described as being natural, relaxed, raw, unedited or real, then you're probably hitting the mark. If you can avoid scripting things down to the word, then that will help you to come across more naturally. If you need a prompt, work from a few quick dot points, rather than reading something word for word.
While creating video that's a bit rough around the edges is usually just fine, you do need to make sure that your video adheres to some basic principles. Try to get access to a decent camera and microphone if you can. Aim to shoot your videos in locations that are bright and well lit and try to keep background noise to a minimum.
It's also important to capture your videos in landscape/widescreen format, rather than in portrait orientation. Portrait videos don't present well on YouTube and are awkward to embed and share elsewhere as well. Make sure that voices are clearly audible and any important visual details are easy to make out in the frame. Remember that it's largely the content of the video, more than the production quality, that will determine its success.
There are a number of tools that are readily available for editing video once you've captured the raw stream. YouTube offers its own basic editing tools, which you can use after you've uploaded the video to the site (but before you make it public). You also likely have either Windows Movie Maker (Windows) or iMovie (OSX) on your computers. Those tools are relatively easy to use and as they come bundled with major operating systems, they're easy to get access to. It's also easy to find helpful tutorials for Windows Movie Maker and iMovie online.
While there's a lot of variance in video content, as a general rule you should aim to create short videos, of around 90 seconds in length. At around this length, you'll be in the sweet spot where videos are most frequently shared, and also where your potential customers are most likely to watch the video all the way through. The longer the video gets, the less likely people are to share it or to invest the time in watching it all. If you have something to cover that can't be handled in a single 90-second video, consider creating a series of videos and releasing them over a period of time. Later, you can bundle them up into a playlist on YouTube, so people can watch the whole series if they choose to. Releasing shorter videos over a period of time is a good way to build a following and engage with your audience too.
Figuring out what subjects to focus on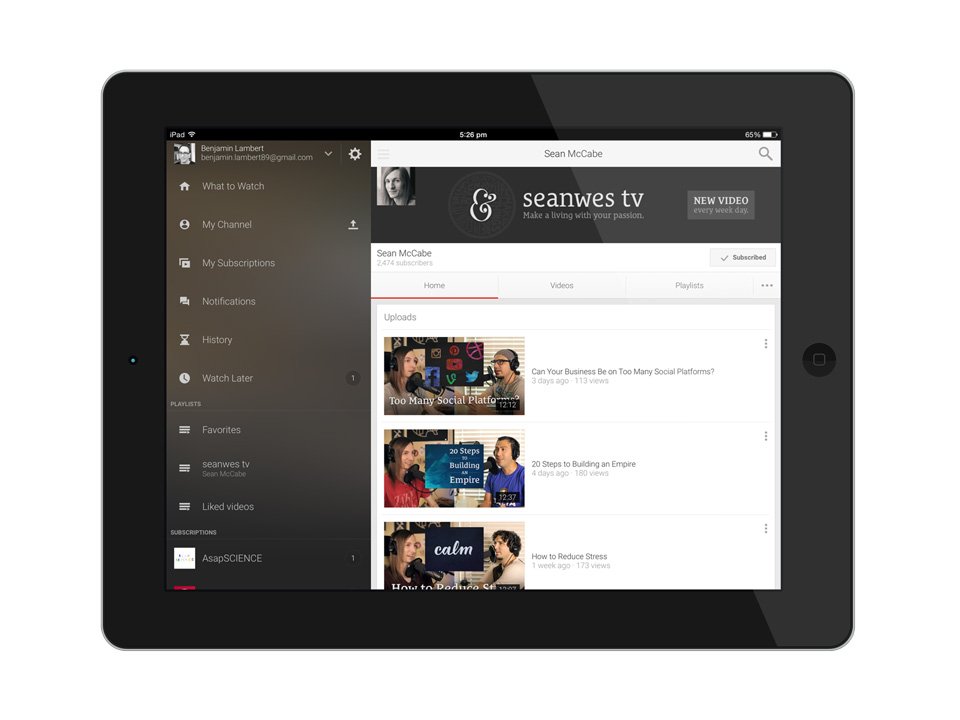 If you're thinking about experimenting with using online video for marketing, but don't really know where to start, here are some video ideas that businesses regularly use to create content for YouTube.
How-to-guides: Videos showing how something is done within the business. If you're a vineyard, you might run a series of videos where you go through the basics of wine tasting and wine terminology. Videos like this build your brand credibility and also provide genuine value to your audience.

Behind the scenes: Videos giving your customers a glimpse of how the business works behind the scenes. This can be as simple as a guided tour of your shop after hours, or it might be something more complex, like a narrated tour of the kitchen in a busy restaurant during dinner service. The aim of these videos is to give your customers an appreciation of what happens behind the scenes in your business and how that translates into a great product or service offering for the customers themselves.

Interviews: Interviews with staff or valued customers can be turned into compelling video content. This works particularly well for tourism businesses. If you have customers who are willing to talk about their experiences on video, then that can help to sway other potential customers to jump on board. Interviews with staff can also be effective. If you're proud of your team and you think your staff members have interesting insights into what makes your business tick, give them an opportunity to talk about it on your YouTube channel.

Product previews: Your customers love to get the inside scoop on what's new and upcoming in your product range. If you have a great new product coming into the store, consider doing a quick video that focuses on that product exclusively or provides a bit of background on what comes in the box. Unboxing videos are extremely popular on YouTube, as it's a way to vicariously experience the purchase of a new product, before you take the plunge yourself. If you do product preview videos, make sure to include a call to action and a link to the product page, so that viewers can easily buy the product after watching the video if they choose to.

Create a series: For most of the ideas above, there's some potential to create an ongoing series of videos. Remember that your videos should only be short and it's better to do one short video per week than it is to do one long one every couple of months. If some of these ideas appeal to you, consider making them a regular feature and posting the videos to your blog and social media when they're done. You can even make this more efficient by recording multiple videos in one sitting, but then releasing them slowly over a period of time.

Of course, these are just some ideas for videos you can create. As is the case with any part of your online strategy, the trick is to try things out, test them with your audience and keep an eye on the response. If something you're doing is resonating with your customers and leading to sales, then put more emphasis on that area of your strategy. If something isn't working, then you can try changing it, or moving into a new area completely. As with any new tools, have a look and see what your competitors or collaborators are doing, what's gaining traction for them, and what is the most shared and commented on. Chances are that strategy will work for your business too and it will give you a base to begin your journey from.
Increasing the visibility of your videos and website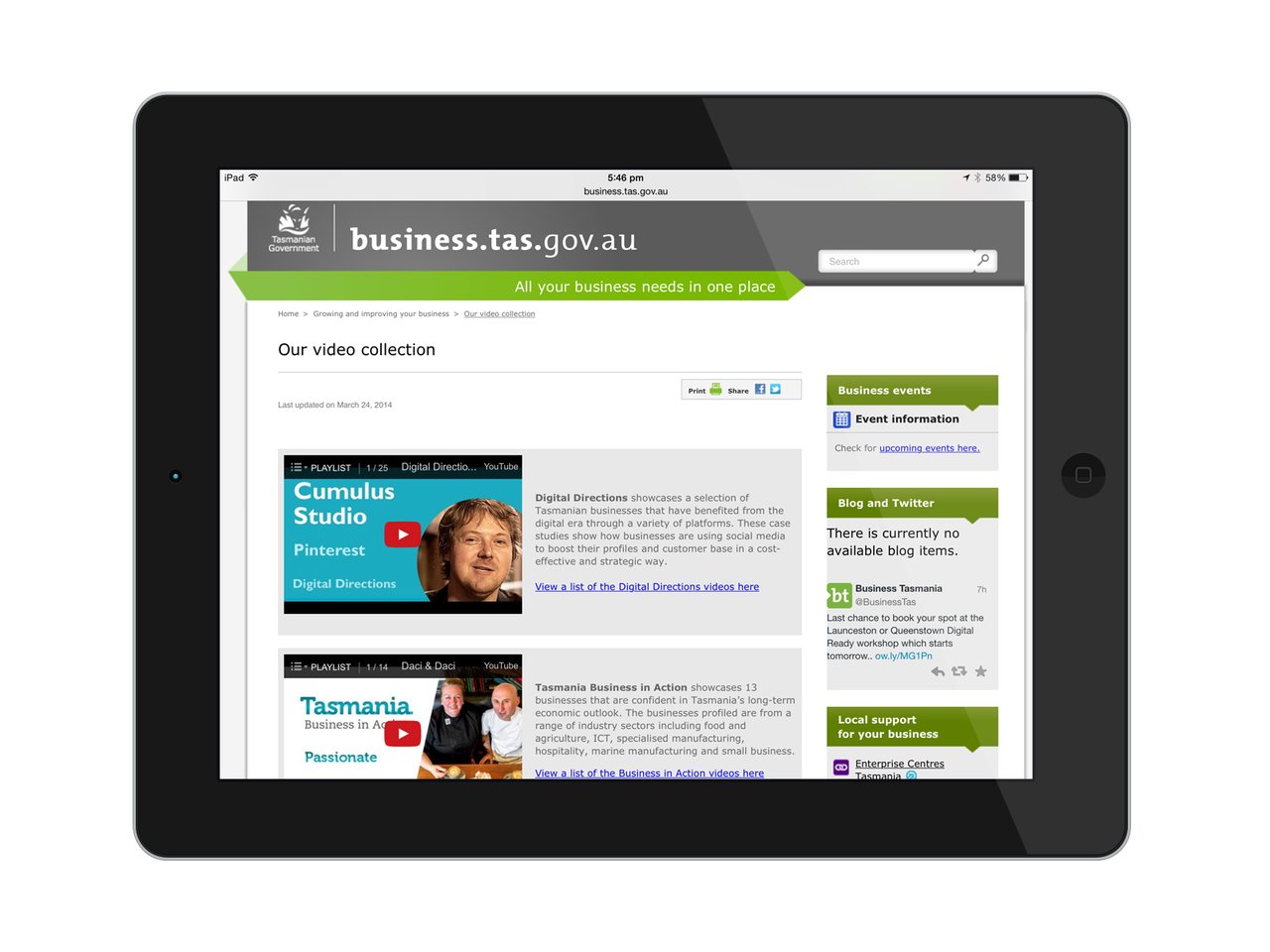 Another advantage of developing content for YouTube is that it can help you to become more visible on search engines. Many search engines, Google included, have a number of mechanisms for surfacing video in search results. Sometimes, people search for video exclusively within the search engine. For those searches, only video content will be returned in the search results. Search engines will also sometimes show the most relevant video result towards the top of the native search results. Sometimes, this means that a less dominant competitor is able to frequently appear above more established businesses, just by virtue of having video content that's relevant to the search in their YouTube account.
Building your visibility and audience on YouTube takes time. However, there are a number of things that you can do to help build your initial audience more quickly.
Make use of the title, tags and description fields: When you upload a video, try to add useful information to the description, tags and title fields. If these fields are descriptive and relevant to the video, it will make the video easier to find and will improve your visibility both on Google and to YouTube's inbuilt search function. Think of the tags field as being an opportunity to add highly targeted keywords to your videos. Have a look at what more established competitors in your industry use as their tags and try to use ones that align well with both the content of the video and your business more generally. You should aim to add 2-3 tags to every video you post to YouTube at a minimum.

Embed the video in your website: If you create a video, you can embed it in your website as well as sharing it directly to YouTube. This creates a bit of additional content for your blog or news page, as well as increasing the visibility of the video with people who visit your website, but don't necessarily subscribe to your YouTube channel. You can embed video by browsing to your video on YouTube, then clicking share and then embed. To embed the video, you'll need to copy and paste the text in the embed field into your website. There are additional options that can be found by clicking the "More" button underneath the embed field.

Share your videos to social media: When you've uploaded a video to YouTube, you should also share it to your social media channels. If you've also embedded the video in your blog or news page, you may choose to share the link to that page, rather than the direct link to the YouTube video itself. By sharing your video to social media, you increase the chances that your followers will share the video with their own online communities.

One of the key things to remember is that businesses that are successful on YouTube are generally those that are able to deliver a continual flow of new content. If you'd really like to make the most of video as part of your online strategy, you should consider creating a content calendar which outlines when videos will be posted to YouTube, as well as when they will be shared to the blog and to your social media channels. Creating a content calendar can help to ensure that you maintain momentum and build a level of expectation within your audience, which will ultimately lead to better engagement and retention.
Advertising on YouTube
YouTube allows businesses to show video ads to people who might be interested in their product or service. As is the case with most other online advertising options, YouTube ads can be targeted at specific groups. Targeting options for YouTube ads include basic demographic and location information, as well as information relating to interests and the sorts of videos that potential customers are watching.
If you choose to advertise your business, you will be charged every time someone views your video. You do get to choose which locations you ads will appear in and it is a bidding process, so you can nominate how much you are willing to pay. YouTube advertising is all handled through Google AdWords, along with all other Google advertising options.
Measuring your success
Once you have your YouTube presence up and running, the easiest way to keep tabs on whether your strategy is working is to keep an eye on the analytics tab in the creator studio.
The YouTube analytics platform includes powerful reporting tools that provide valuable data about all of your uploaded videos, across a number of key metrics. The analytics built into YouTube enable you to easily track things like number of views, who is watching your videos, which websites your visitors are coming from, where your subscribers live and what common interests are shared amongst your audience.
You can also combine YouTube analytics with the analytics on your website to determine whether visitors to your YouTube channel are making it back to your website and converting into paying customers. You should also look at how your YouTube analytics relates to the data from your social media channels. By looking at everything holistically, you'll gain a better understanding of how your entire digital strategy is working and where your greatest opportunities might lie. Use the analytics to help with decision making about what videos work for your audience, and don't be afraid to try new approaches, measure their success, and be agile in your engagement.