Useful Digital Tools: Design, Marketing and Communications
Visual improvement tools
Posts that include an image receive far more attention than those without. To stand out you need to become quick, efficient and cost-effective at making great-looking images of the correct size, as well as being able to produce headers, cover images, memes and other design pieces quickly and easily.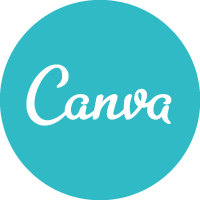 Canva
Canva is an online graphic design tool that enables everyone to make beautiful designs. You can use it for free to make the correct-sized images for social media covers and posts. Upload your own photos and use Canva's backgrounds, fonts and templates, or you can use a vast array of design and image stock in Canvas library for $1 or $2 dollars. Remember to choose colours and fonts that are in keeping with your brand, and use a consistent approach to your design pieces across all channels. If you have multiple people working on your brand and social channels you can use Canva for Business that allows you to collaborate with people, and load all of your fonts, colors and designs into your file to be accessed from anywhere by your team.
Read Canva's tips to get you started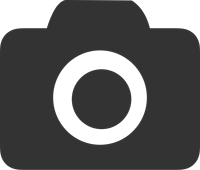 Unsplash
Unsplash is a free photo library of gifted royalty free images, so if you want to bring some non-stock looking stock photos into your look and feel, you can grab and go here.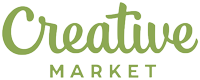 Creative Market
Creative Market has the motherlode of fonts, designs, images, icons, themes and bundles for designers and creatives, handmade by freelance designers globally. Many of these assets are free, with others available in bundles. There is plenty of design discussions, forums and help available if you are DIYing, and a professional package if you are a gun designer.
Social media tools
If you're interested in exploring some tools that can make your social media channels easier to manage to free up your timeuse, enable third parties to post for you, or provide additional functionality, here are some applications that are worth looking at.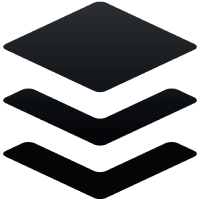 Buffer
Buffer allows you to schedule posts for Facebook, Twitter, LinkedIn and Google+ from a single website. By scheduling posts up in advance, you can smooth out your workflow while still ensuring that your posts appear regularly on your social networks of choice, and that they appear at your preferred time. Buffer has a fairly comprehensive free plan that will suit most small and medium businesses as a starting point.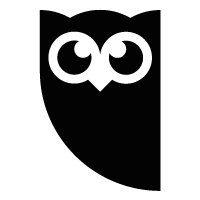 HootSuite
If you love the scheduling in Buffer, but wish you could also read posts and respond to comments from within a single service, then HootSuite might be your multiple channel management solution. Hootsuite provides similar scheduling functionality to Buffer, but also enables you to build dashboards that show you your news feed from Facebook, Instagram, Twitter, LinkedIn and Google+, as well as a variety of other popular networks. These scheduling tools allow you to really get a rhythm with you posting and monitoring of social media, recommended for all busy business owners.
Webdesign + e-commerce tools
Communication and video chat tools
Cheap calls and free video chat are features of these communication tools. They can help you build trust and do business with customers and colleagues anywhere in the world, and are increasingly enabling serious global business to happen for Tasmanian entrepreneurs and remote working teams.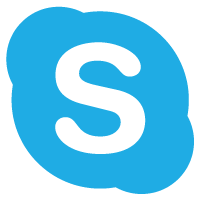 Skype
You need to download the free Skype software before you can start, and then create a user account. When you are logged into Wi-Fi, all face-to-face chats are free. There are phone apps, too, so you are not necessarily locked to your computer. Users can share their screens and documents through Skype, which offers options for cheap phone calls as well. Skype for Business which is now part of Office365 takes Skype to the next level, allowing you to record meetings, share your screen, and annotate PowerPoint for real-time collaboration with up to 250 people. Use whiteboard, polls, Q&A, and built-in IM during your business meetings to make them more productive.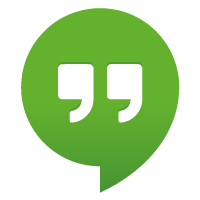 Google Hangouts
Google Hangouts is similar to Skype for Business, with a few additional features that might be useful. In particular, Google Hangouts supports up to ten participants at a time, which can be helpful if you're trying to organise regular meetings of a group that is distributed geographically. You'll need to sign up for a free Google account to use Hangouts.
Discover more about Google Hangouts

GoToMeeting
GoToMeeting provides an uncomplicated, dependable and high-quality video conferencing option that keeps everyone on the line and in sync by automatically adjusting to the available bandwidth and hardware resources of each user. Collaborate with multiple participants from anywhere in the world, across any platform or operating system: Mac, PC, iOS or Android. GoToMeeting ensures that if your device has a webcam and an Internet connection, you can set up to participate in a video conference. Start or join sessions with a single click and explore new possibilities through easily available tutorials and multi-channel support options.
Email marketing tools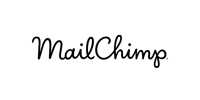 MailChimp
MailChimp is a market leader in online email campaigns and one of the early offerings in this now crowded space. MailChimp has all the features you would expect including a campaign building tool, templates and automation galore, analytics to measure and test your campaigns as well as a stack of training and marketing tools to help you do what you do better.

Campaign Monitor
Campaign Monitor is a quick, simple cloud based product for marketers in small and large businesses. Sign up for free and start creating your first email immediately. Create pixel-perfect designs with drag-and-drop tools and use powerful automation workflows to send relevant and personalised emails. Design branded, and personalised emails with their email builder that works in every inbox, on every device. Strong list management tools means you can manage your subscribers with ease and build segments based on your own criteria. Free trial then a monthly or annual payment is the business model with 24/7 online support.
Customer survey tools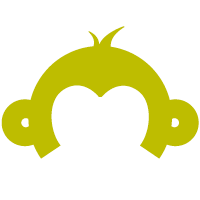 SurveyMonkey
When it's time to get some systematic customer feedback, SurveyMonkey is a tool well-worth using. It provides free surveys that can be customised, as well as a suite of paid back-end programs that include data analysis, sample selection, bias elimination, and data representation tools.