Search engine optimisation
Introduction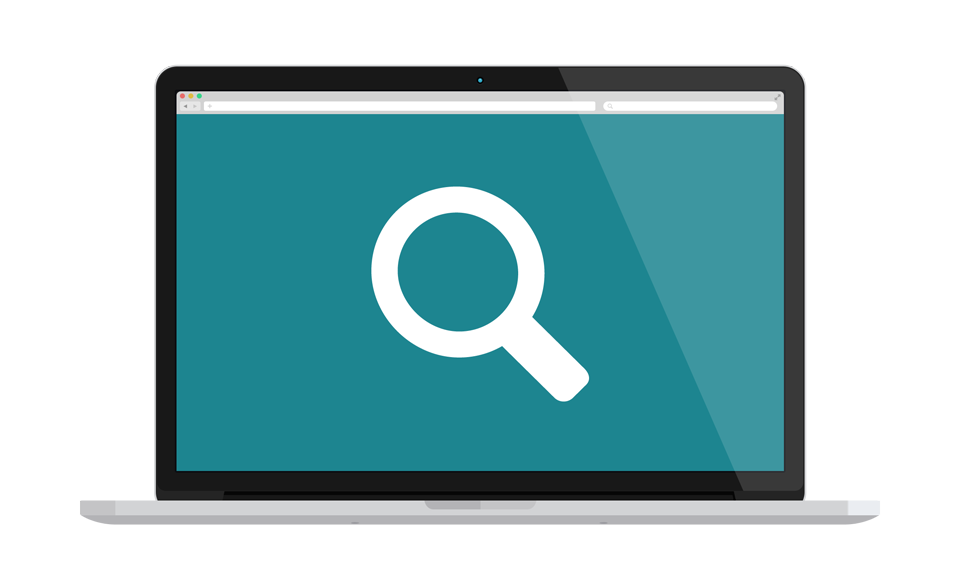 Search Engine Optimisation (SEO) is the art of improving your rankings on search engines, so that when people search for products or services like the ones you sell, your web page appears closer to the top of the search results.
If you want customers to find you online, then setting up a website is just the first step. You also need to make sure that people can find you! For many customers, your first and only opportunity to capture their attention will be when they do a Google search as part of their research before purchasing a product or service. The higher your business appears in the search rankings, the better placed you are to have potential customers visit your website.
Lifting your website higher up the list, and particularly to the first page, can be difficult, and it's not likely to happen overnight. There are, however, several things you can do to edge out your competitors and improve your ranking.
How your customers use search engines
First of all, a quick word about searching. If you search for your business through Google by typing in your business name, the chances are (and the hope is) that you will be able to find it. But if people are searching for your business name, they're probably already looking for your business specifically.
To gain access to new customers, you'll need to work a little harder.
If you are tying to sell something, you really want people to find your product or service when they search for that product or service more generally. For example, if you own a carpet shop, then you'll want customers to be able to find your shop, even if they don't know its name to begin with. If a potential customer in your city or region runs a search for 'shag pile carpets', then you're going to want to appear close to the top of the rankings for that search. 'Shag pile carpets' is the search term or 'keywords' they used. Other keywords relevant to your business might be 'Persian rugs' and 'carpet laying'. When people are shopping online, they tend to favour these sorts of product or service focused searches, rather than searching for specific businesses. If they already know which business they intend to buy from, they'll generally just enter the web address for that business directly and skip the search engine altogether.
Breaking through the noise
A quick look at the Google results for your search words might leave you feeling a bit concerned, but it's less worrying than it might seem at first glance.
For example, a Google search for 'shag pile carpets' returns about 133,000 results. You might reasonably think that means you have 133,000 competitors.
However, it's a little more complex (and a little less intimidating) than that. For example:
Many of the 133,000 websites are not competitors at all. For example, listing number 300 was about vacuum cleaners.

If a website lists lower down than the first couple of pages in Google (lower than position 20), then it probably has little hope of receiving much traffic.

Many of the back pages of Google search results will have similar entries to the ones higher up and can be ignored. Some websites will appear in the search results for a general term hundreds of times.

While there are a lot of search results returned for any given search, once you get past the first page or two, they tend to spiral into irrelevance. As a result, businesses that try to target particular search terms and focus their search engine optimisation efforts in an effective way can generally see an improvement in their rankings quite quickly. Remember, in most cases you don't need to be top of the world; you just need to rank highly for searches in your target market and for your local area.
Improving your ranking in search results
There is a wide range of strategies that you can employ to try and improve your performance on search engines. Some of these strategies are more general and are aimed at improving your search engine ranking across a wide range of keywords and search terms. Others are more specific and focus on tailoring your website to perform for particular terms that you're trying to focus on. In either case, the important thing is to take whatever steps you can to ensure that you don't fall into any common pitfalls and that you focus your efforts in the places that are most likely to lead to improvement.
While search engine ranking algorithms are changing all the time, there are some rules of thumb that you can follow that are unlikely to change with the shifting winds.
Ensure your website is mobile-friendly
Google has started rewarding websites that are mobile responsive, by pushing them further up the search rankings when people are searching from mobile phones. This is to ensure that when someone searching on a mobile phone clicks a link in the Google search results, they are more likely to find themselves on a website that's easy to use on their phone, rather than something that doesn't suit their needs. If your website is not currently mobile responsive, you might need to look into getting it updated, as these days, 30–50% of Google searches are happening on mobile devices and you don't want to miss out on connecting with those potential customers.
Identify the keywords you should focus on
It's difficult to improve your search engine ranking for particular keywords until you have some idea of what people are searching for and how that might relate to your business. Before you dive too deeply into trying to improve your search engine optimisation, you should take the time to do some keyword research. Google provides access to a valuable tool, called the Keyword Planner, as part of their AdWords product suite. By using the keyword planner, you can enter a search term that relates to your business and see other related searches that people use, as well as a ranking for how commonly people search using those terms. By focusing on the phrases that are most commonly used to search for products and services that your business deals in, you can improve your ranking for those terms specifically.
Learn more about the Keyword Planner
Structure your content effectively
When we read something online, we naturally follow the structure that the author has created for us. We know that the headings give us a clue as to what's in the body of the piece of work and, if something has been well written, you can usually scan the headings and get a bit of a sense of what it's all about without necessarily having to read the fine detail.
Google understands that this is how content is structured as well, and it uses this structure to inform its search engine rankings. Google will focus on headings first and will give the keywords and phrasing in headings more weight than it does the same keywords and phrasing in the body of a page. With this in mind, you should try to make sure that your headings convey some meaning and have some relevant keywords in them. For example, having a top level heading that says "Welcome to my website" is a waste of that heading, as Google won't be able to get any meaningful information out of it. But, a top level heading that says "The best vintage bicycle store in Tasmania" tells Google something about who you are, what you do and where you're located. In the latter case, you're already on your way to starting to rank for searches relating to vintage bicycle sales in Tasmania.
Use descriptive page titles
Google looks closely at page titles to try and determine what content can be found on that page. So, it's in your best interests to make the most of that title field and try to add something that's a little more descriptive than "Home" or "Shop". While you're still going to want short, snappy links in your navigation bar, you have a little more room to play with in the title field. Aim for titles that are descriptive and include one or two of the keywords that you would most like to rank for.
Build links to your website
One of the main votes of confidence that your website can receive is links from other websites and social media. A link from Facebook tells Google that someone out there is talking about your website and thinks that it's good enough to recommend to their friends. To really have a chance at breaking through on the major search engines, it's not enough just to tune your wording and make a few tweaks to your website, you also need to have plenty of links coming back to your site from other places.
The best way to build links back to your site is to leverage social media. This works well for two reasons. Firstly, Google ranks links from social media more highly than it does links from other websites. Secondly, getting links on to social media sites is relatively easy and there's a chance that your community will spread your links far and wide for you. Linkedin is particularly effective for this and having a fully completed LinkedIn profile linked to your business is a big plus. Learn more about LinkedIn for business here. 
Another simple and often overlooked action that can work wonders for your SEO is to fully complete your Google My Business registration including the activation step. This instantly verifies your business at the source of the search, and provides potential customers with contacts, a map, and all the details they need to find you. Of course Google will reward your diligence with a higher ranking. To register on Google My Business click here. 
Once the registration and social media steps are done, one of the easiest way to increase your SEO is to maintain an active blog or news page and periodically share links to your new posts to your social networks.
Maintain an active blog or news page
One of the things that Google is most vigilant about is whether your website has been recently updated. Google knows that if a website hasn't been touched in ten years, it's probably not going to have current information. To continue to rank highly on search engines, your website needs to be frequently updated with new content.
The easiest way to do this is to maintain a blog or news page and update it with new content every week or two. This has a couple of benefits. When Google visits your website again to see if anything has changed, it will find your new blog posts, which will give your ranking a bit of a boost. Also, every new blog post or news update will include new text that will add to the keywords that are associated with your website. If your posts are broadly in-line with the content elsewhere on your site, then these new keywords will help to boost your rankings for the keywords and search terms you're focusing on.
Get into a routine of writing and adding new content/articles for your website. This might be as blog posts, a review of a new product in the marketplace, or user-generated content such as customer feedback. By adding new posts to your website, you're building up the bank of keywords that are available for Google to index.
Whenever you write a blog or news item, think SEO. Your blog heading should be descriptive, and you should try to include a few of your keywords in the content along with an image with a relevant caption and alt-text. Use this as an opportunity to write something about your business. Be smart by reusing some of what you have written, such as in a customer newsletter, and remember to make the most of your content by posting your blog to social media too: it all helps your SEO.
Weave relevant keywords into your copy
When you've used the Keyword Planner tool to come up with a list of keywords that you'd like to rank for, you should make sure that you use those keywords and phrases in your web page. Rather than taking a scattergun approach and trying to rank for everything that's relevant, try to focus on a couple of keywords or phrases initially. Go through your keyword list and highlight some of the most common phrases that people search for, then try to weave those into your website in places where it's appropriate to do so. It's important to remember that your main audience is still the people visiting your website, so it's self-defeating to make the website less easy to read or less meaningful by cramming keywords everywhere that they fit. Copywriting for the web and search engine optimisation is a skill that takes some time to learn, but before too long, you'll find that you're able to weave your highest priority keywords into your blog posts and news items without too much trouble at all.
Use descriptive alt-text for your images
Google doesn't just pay attention to the text on your web pages; it will look at your images as well. In particular, each image has the potential to have alternative text or "alt-text" attached to it, which is generally used to provide a short description of the image that Google can use to determine what the image is all about. It's really easy to overlook adding captions or alt-text to images, but if you skip that step, Google won't know what the image contains and you're missing out on an opportunity to build your search rankings a little further. If possible, you should always try to add descriptive alt-text, or a caption to your images.
Ensure your website loads quickly
Google penalises websites that load too slowly to provide a good user experience. With this in mind, improving your page loading speed is another thing you can do to improve your search engine ranking. For most websites, slow loading is caused by images that are unnecessarily large. Make sure your images are not larger than the container within which they'll be displayed on the page. If you're concerned that your page may be loading slowly, you can use the Google PageSpeed Insights tool to see where your website may be underperforming and get some tips on how best to fix any problems.
Pulling it all together
Search engine optimisation can be an intimidating topic and a quick Google search will throw up thousands upon thousands of guides, suggestions and tips to follow. It can all be a bit terrifying. But the important thing to remember is that you don't need to do everything perfectly to have a positive impact on your search engine rankings. If you follow even some of the tips here, you'll likely see your rankings improve. Setting up a blog, sharing some links to your blog posts on social media and encouraging your friends and family to spread the word about your business could be enough to see you start climbing the rankings. The main thing is to try and be consistent and improve consistently over time. In the long term, you'll see an improvement in your search engine ranking and in the number of visitors arriving on your website.