Getting your Facebook posts seen
Understanding Facebook's ranking algorithm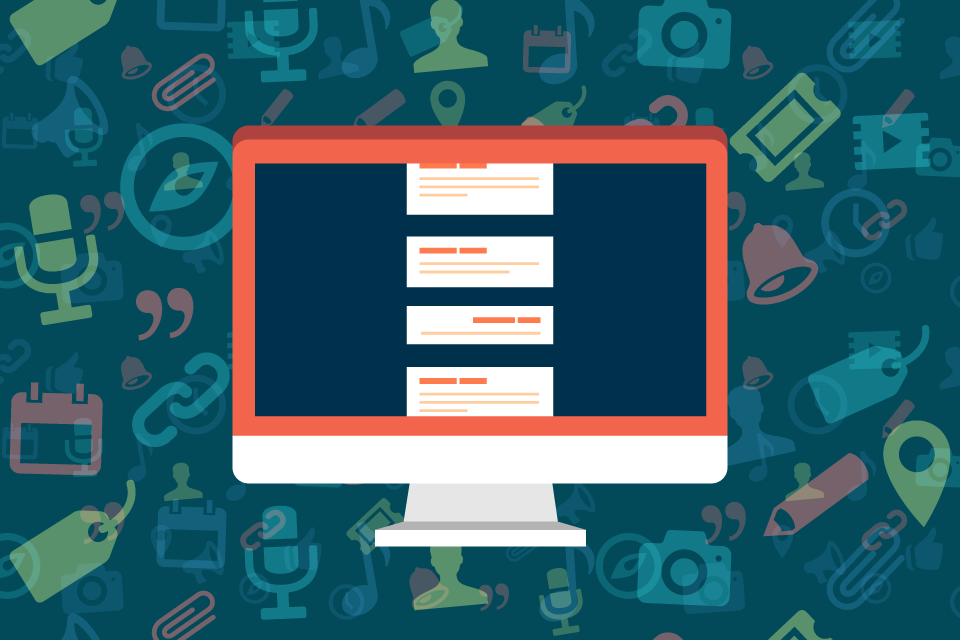 Facebook uses an algorithm to determine which posts are shown to which people, its aim is to create the most interesting stream of content possible, personalised for each of its 1.6 billion users. There's no guarantee that all of your followers will see all of your posts, in fact, an average post from a business or brand is only seen by 16% of their followers.
So how do you get your content to show up in your followers' news feeds? It helps to have a basic understanding of Facebook's algorithm to give you the best chance of being seen by your followers. However, as a general rule:
"Publish great content — content that teaches people something, entertains them, makes them think, or in some other way adds value to their lives." Brian Boland, VP Advertising Technology, Facebook.
This will give you the best chance of encouraging engagement with your posts, which will then reach a greater number of followers.
Back to the algorithm…
You may have heard of the old term 'Edge Rank'. This algorithm consisted of three main parts, affinity (the relationship between the user and the content creator), weight (post types are weighted differently) and time decay (time since the content was created).  It has been vastly improved and these three factors now comprise only a very minor amount of the approximate 100,000 factors it takes into consideration.
The new version still doesn't have an official name, but is loosely referred to as Facebook's news feed prioritisation algorithm, and exactly it how it works is top secret. There are some key factors to consider that will help increase the chances of your content being displayed in your followers' news feed.
Post content types (photos, videos, text or links) that are preferred by your followers – look at your page insights to see which post types receive the most engagement. Instead of assuming that all users enjoy photos, the algorithm adapts to users' behavior so that people who click on photos see more pictures and people who don't click on them see fewer. 
Your page followers that regularly engage with your content are likely to see more of it. The algorithm makes a judgement on how close each of your followers is to your page which will impact how much of your content they see.
The algorithm also assumes that content that has attracted a lot of engagement has wide appeal and will place it in more people's feeds.
There are thousands of other factors but the reoccurring theme is 'engagement' which takes us back to the general rule of content - publish great content that engages your followers, the more they engage with it, the more they are likely to see it in their news feeds.
Creating compelling content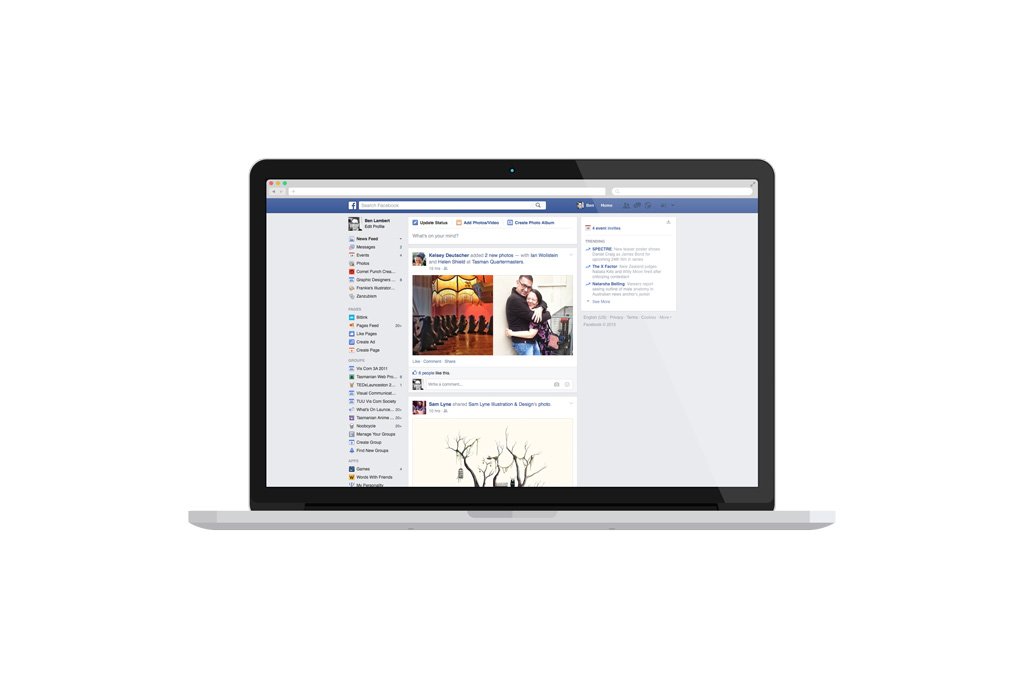 The most important thing to do when you're building up your presence on Facebook is to focus on creating compelling content and building a connection with your followers. If you create posts that your followers love, they'll share them around and it will increase the connection they feel to your business and brand. If you're new to the world of Facebook and aren't sure what to write, look at your favourite brands and other businesses that are in your sector. See how they are engaging, who the main influencers are and what posts are getting the most attention. What works for others is likely to work for you too. Don't forget that sharing the posts of others not only builds your community, it also provides you with content on your page. This is a good way to get some additional content when you are learning what your audience responds to, and will expose you to a wider audience.
There are a few things you can do to make sure that you're creating content that resonates well on Facebook.
Text, Link, Image or Video
=There are a number of different kinds of posts that you create on Facebook. You can create a post that is just text, or you can include an image, video or link to your post. When your followers see your posts, they're likely to appear in the news feed alongside posts from friends, families and other brands. Because of this, it's very easy for text-only posts to get lost in the stream.
To try and ensure that you have the best possible visibility for your content, you should aim to include a link, image or video with all of your Facebook posts. This will ensure that the post is more likely to capture people's attention in their news feed and will also be more likely to receive likes, comments and shares. Of all of the different styles of posts, video posts are the most successful. For that reason, it's a great idea to prioritise great video content wherever you can. Use short video services like Vine to make quick and compelling clips that are highly shareable.
Use High Resolution Images
Your followers will view your social media content on a variety of different devices. Some will view it on mobile phones, some will view it on laptop computers and some will view it on the latest and greatest high-resolution desktop displays. To make sure your content looks great no matter how it's viewed, it's important to make sure that you consistently use high-resolution images. If you use a digital camera or smart phone to take your photos, then you should be in good shape, but be wary of resizing images before uploading them. If you upload the highest resolution version you have, Facebook will do the necessary work behind the scenes to make sure that the image loads quickly on people's devices. Of course make sure you own the images you use, and if people, especially children are in the images, that you have their permission to post.
Keep Your Text Short and Snappy
While it's possible to write long posts on Facebook, as a general rule the most successful posts are those with less text. In fact, even though Twitter is hailed as the king of brevity, with a character limit of 140 characters per tweet, on Facebook, posts that are 250 characters or less are more likely to be liked, commented on and shared than those that are longer. Where possible, you should aim to keep your text short and snappy, so that people can read it quickly when they're on the go.
Be Conversational
Of all the social networks that people use, Facebook is the one people are most likely to use to keep in touch with friends and family. Because of this, people come to Facebook expecting a pleasant, conversational feel to the posts in their news feed. If you want your content to be compelling, try to be conversational. You don't need to hide the people in your business behind a corporate voice; on Facebook, it's important for the human being behind the keyboard to shine through.
Measuring your success
As you work to build your audience and increase engagement on your Facebook page, you'll need to be able to measure the relative success of your approach and learn from your successes and failures. Fortunately, Facebook pages include a powerful analytics toolkit, called Facebook Insights, which can help you to figure out whether your Facebook strategy is working for your business.
You can find the Insights panel by clicking the Insights button at the top of your business page (near the search bar). The Insights tool will give you detailed information on how many people like your page, how many new people have liked your page recently, how various posts are performing in terms of reach and engagement and demographic information (such as statistics representing the people who like your Facebook page).
Using the Insights tool regularly can help you to get a clear-eyed view of whether your Facebook strategy is working as planned. However, it's important not to use the Insights tool in isolation. Rather than passively checking in on the Insights data every once in a while, you should instead focus on setting goals for yourself and using the Insights data to measure your success. Analytics of all kinds are far more powerful when you correlate them to planned actions that are taking place in the real world. If you run a promotion, try a new technique or change your posting schedule, you can use Insights to determine whether your actions had the desired effect. By paying close attention to how your community responds to your efforts, you'll be on track to consistently improve your use of Facebook and the return for your business.